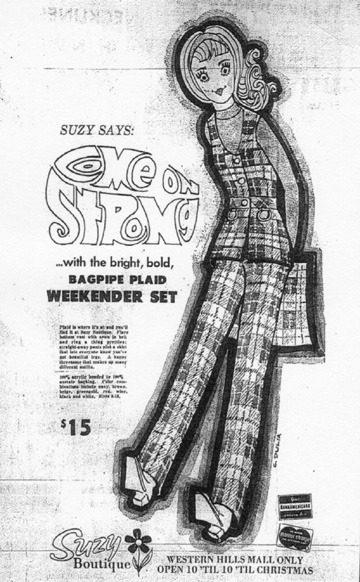 The small text reads:
"Plaid is where it's at and you'll find it at Suzy Boutique. Flare bottom vest with sewn-in belt and ring-a-thing pretties: straight-away pants plus a skirt that lets everyone know you've got beautiful legs. A happy threesome that makes up many different outfits. 100% acrylic bonded to 100% acetate backing. Color combinations include navy, brown, beige, greengold, red, wine, black and white. Sizes (8?)-18."
What else can I say, except:
"Groovy, man."