November 1976
---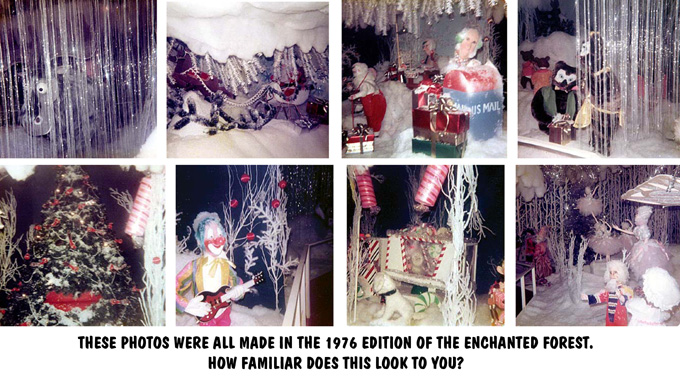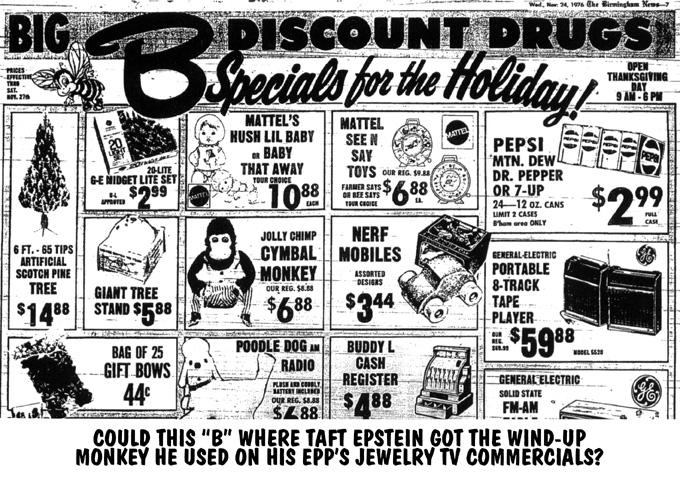 ---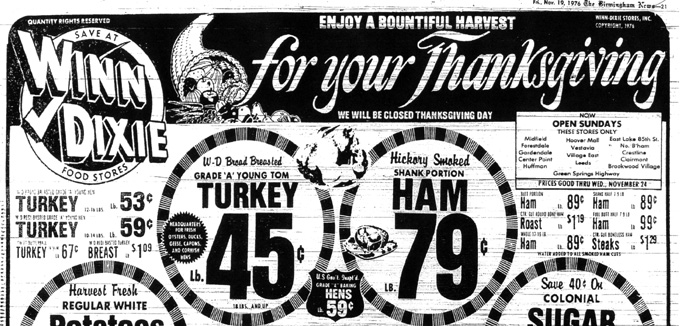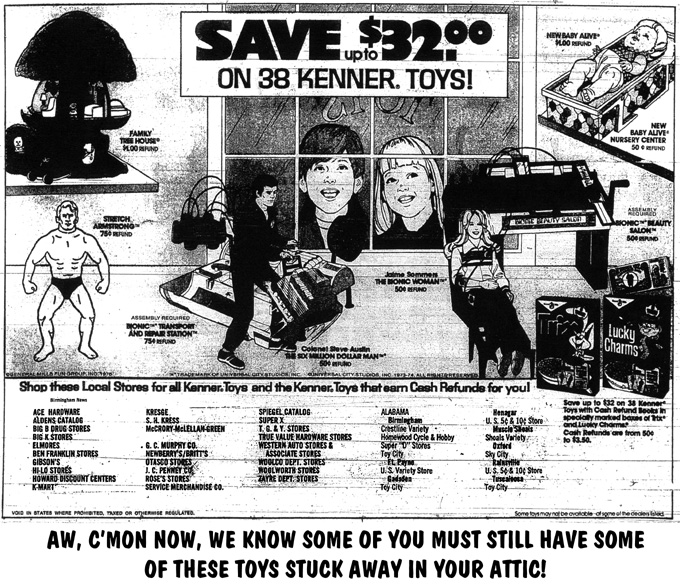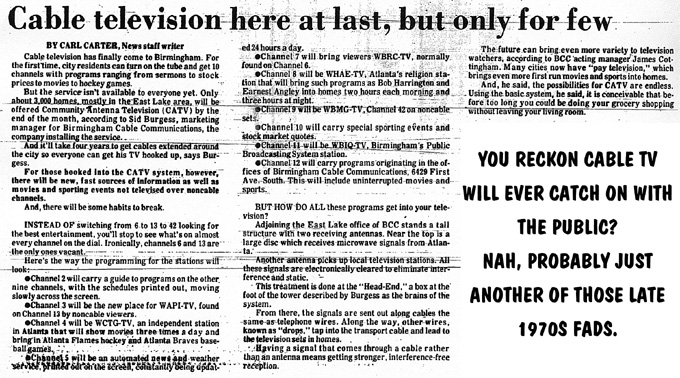 Cable TV existed in suburbs like Homewood as early as 1971; a necessity, too, because in parts of that city reception of local TV was hampered by ghost images due to sitting between two mountains.

Back then, cable's purpose was to deliver clear signals into homes that had difficulty receiving them.

Huntsville (where reception is tricky due to the terrain) had CATV service beginning in the late '50s. In addition to its local stations -- all UHF -- Huntsville's cable system brought in Birmingham channels 6 and 13, as well as network stations out of Nashville and Chattanooga.

It's a typo in the article, but independent station WTCG (correct) in Atlanta was brought into the city via microwave, as was WHAE-TV. WTCG was the seed from which Ted Turner's empire would grow. Later in 1976, WTCG launched a satellite to deliver its signal nationwide and become the first "Superstation." It would then become WTBS. We know it today as simply TBS.

WHAE-TV channel 46 was part of a small chain of stations owned by Pat Robertson. It wasn't entirely religion, as the article implies; there were a lot of religious shows on 46, but otherwise it was a regular "indie" station, with reruns, old movies and for a time its own local version of Bozo the Clown. This and Pat's other stations were his incubators for The Family Channel, today known as ABC FAMILY!

By the end of the '70s, Birmingham's cable systems would be bulging with the early versions of what we know today as USA, ESPN, Nickelodeon, HBO, etc.

---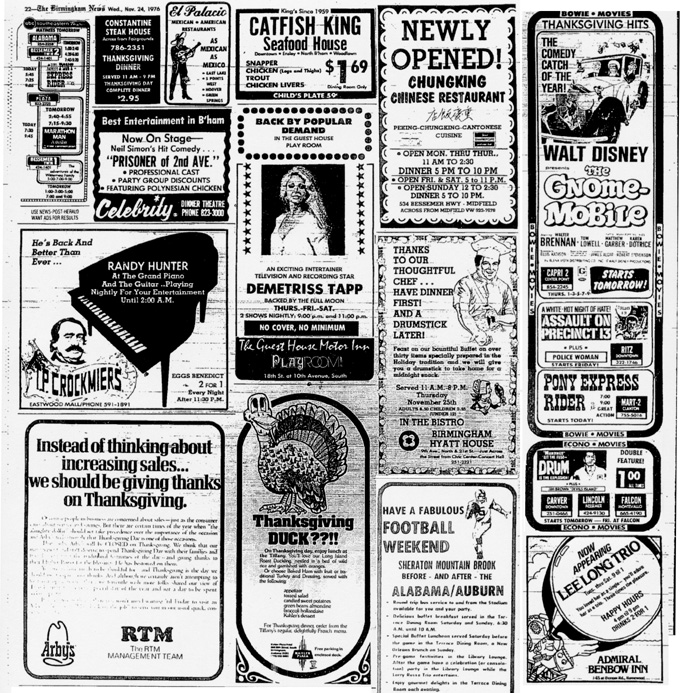 ---

11/10/2006 -- 253 PM EST

NOVEMBER 1946 | NOVEMBER 1956 | NOVEMBER 1966 |
RETURN TO "THIS MONTH" PAGE