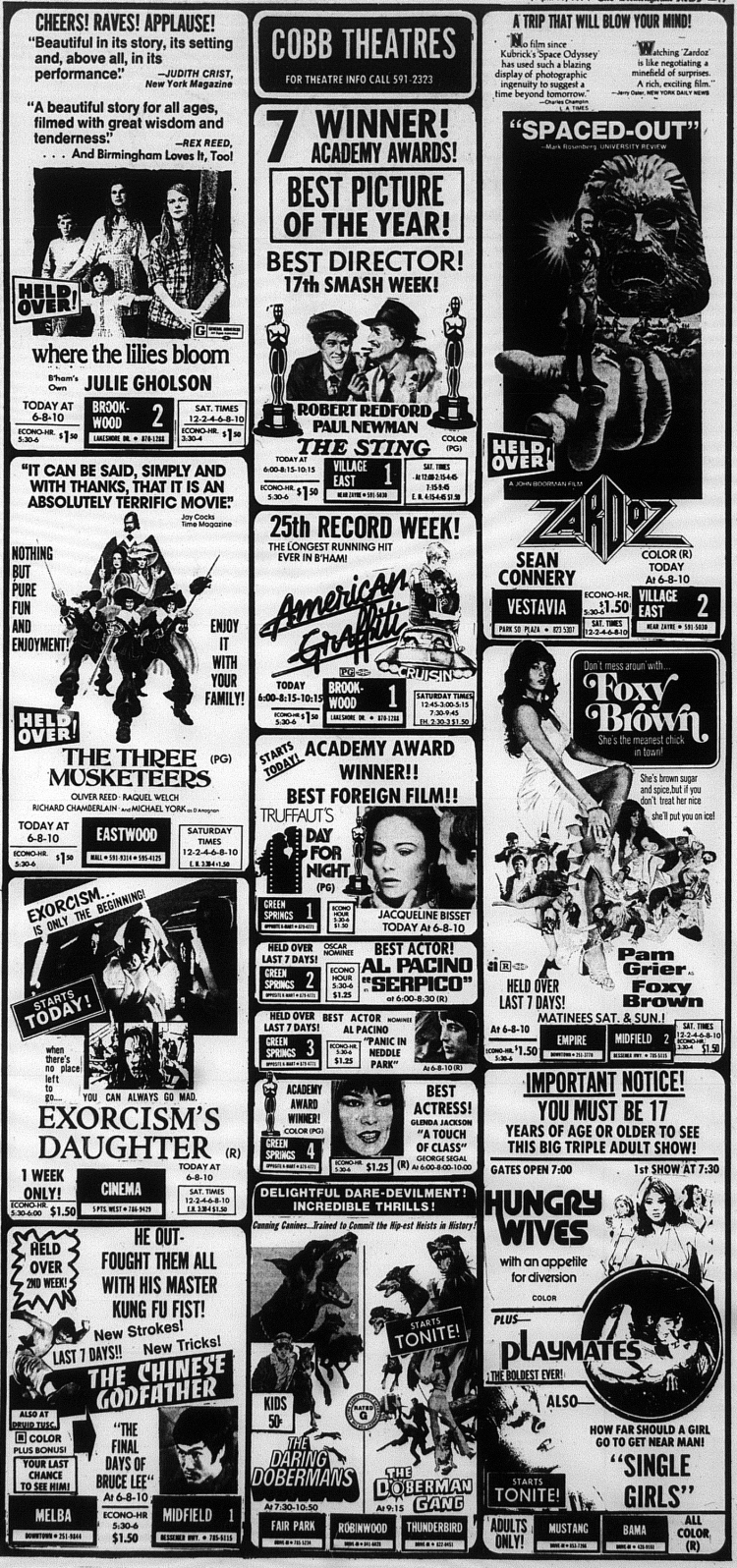 American Graffiti was still packin' 'em in after nearly six months in town!
---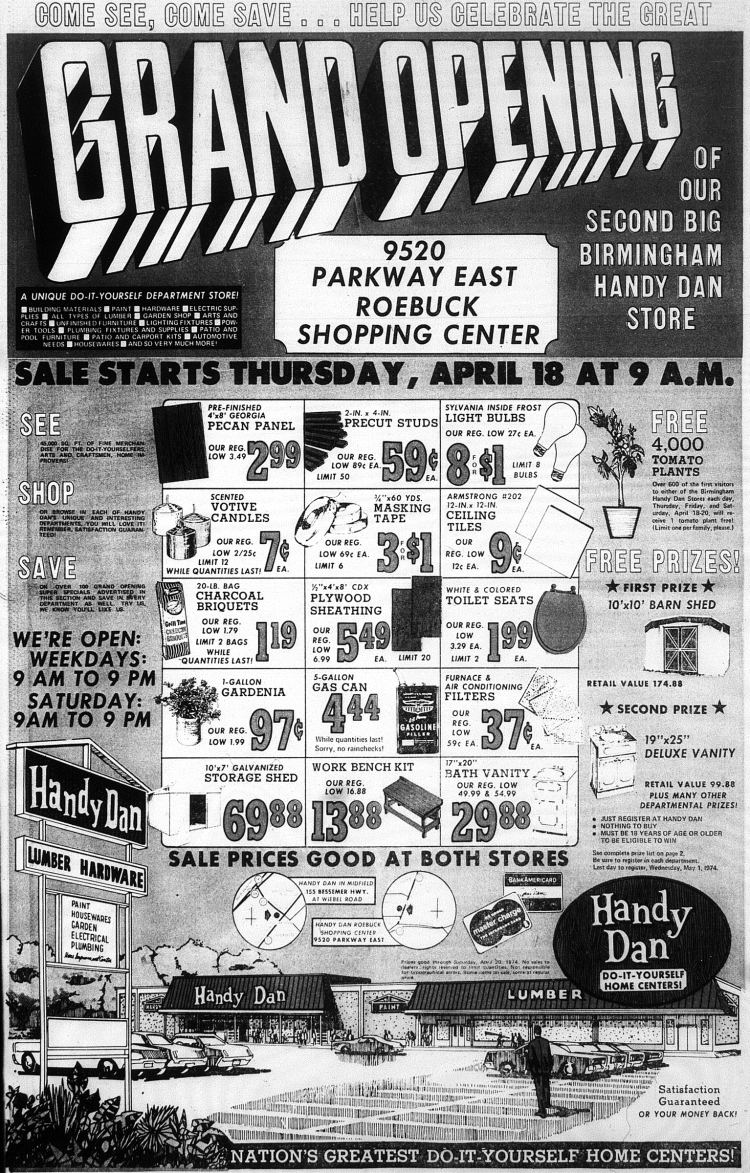 ---
Byyyy MARX!!!
---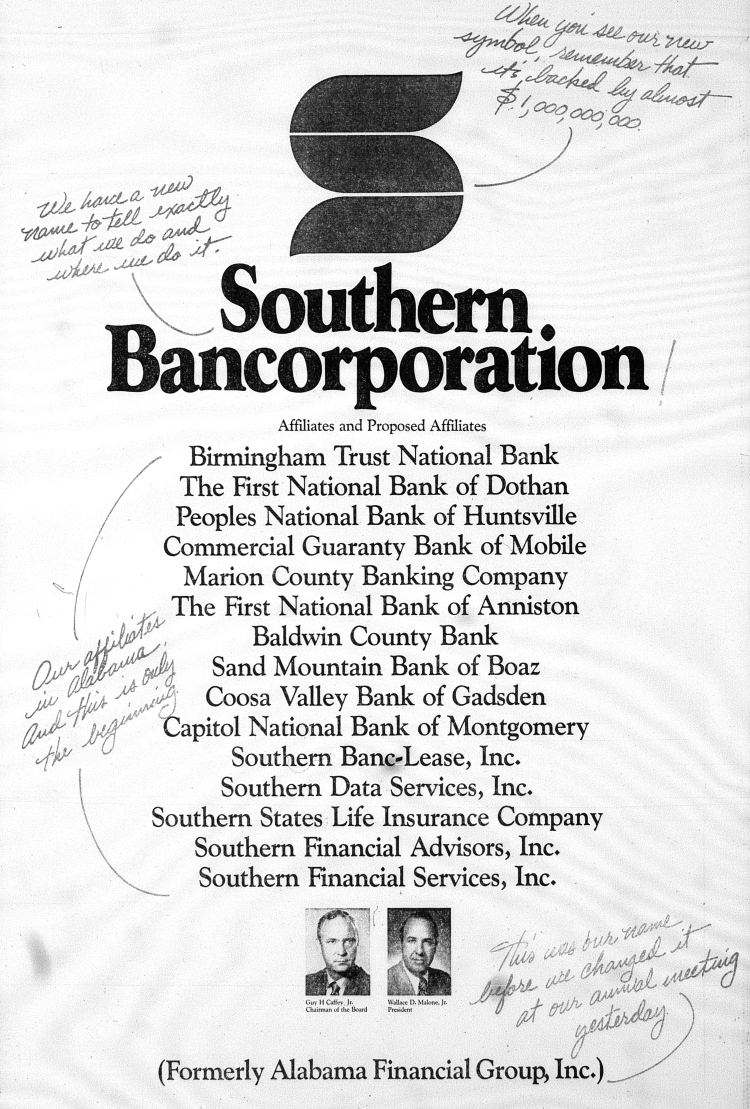 The debut of the SouthTrust "S"!
---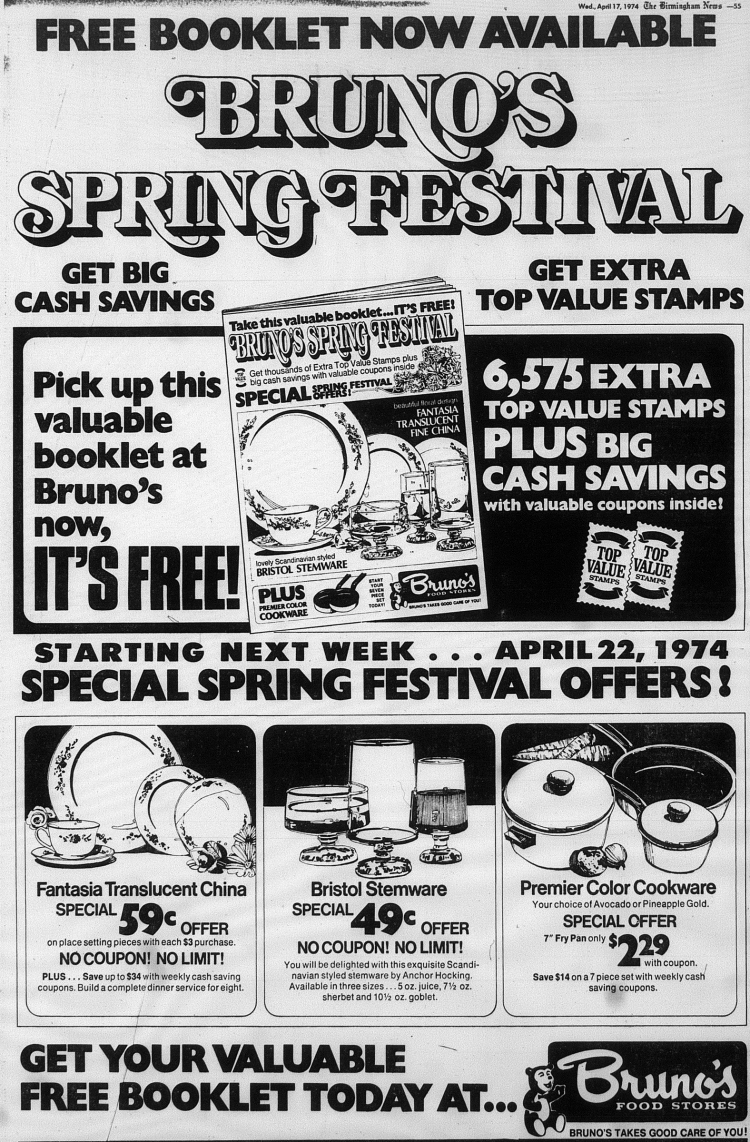 ---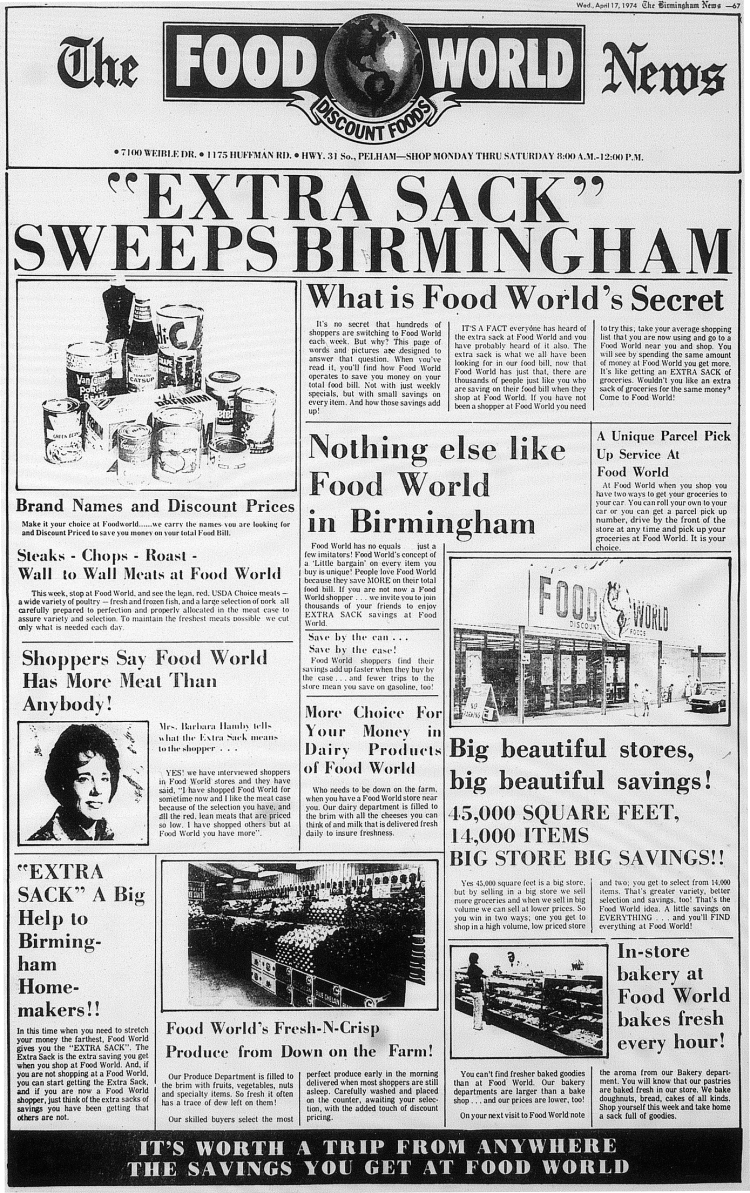 Even though Bruno's was still going strong, little brother Food World would soon be taking over Big Brother Bear's cave.
---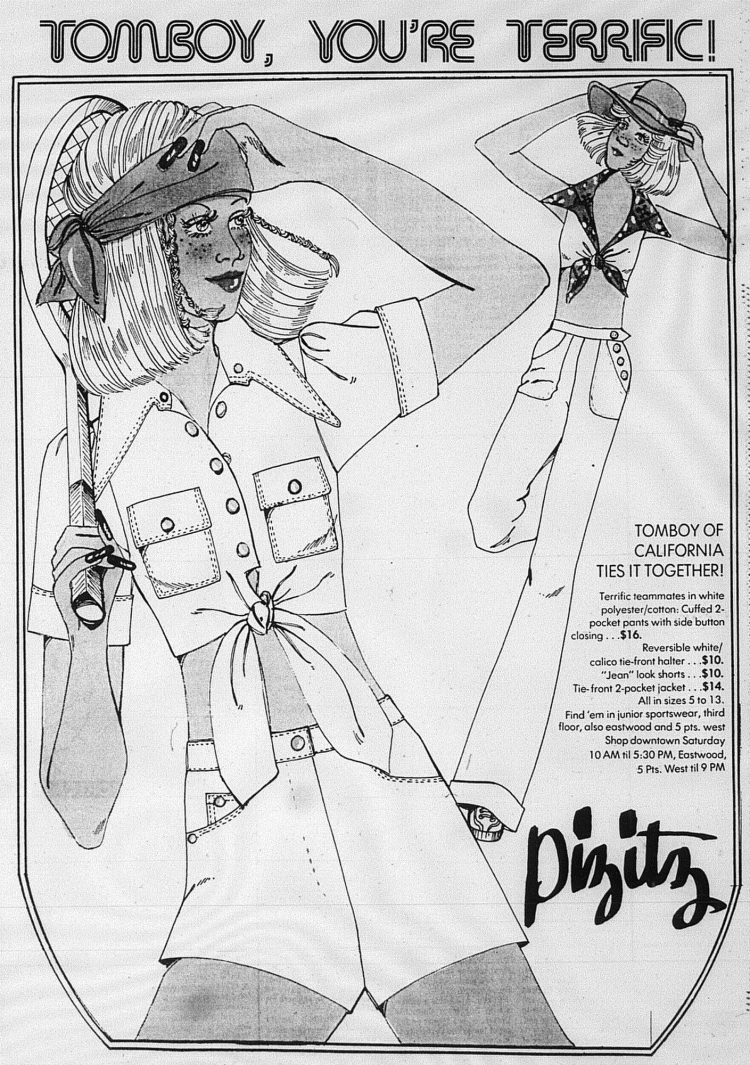 GAAAH!
And on that delightful note, we'll see you next month.
---