August 1978
---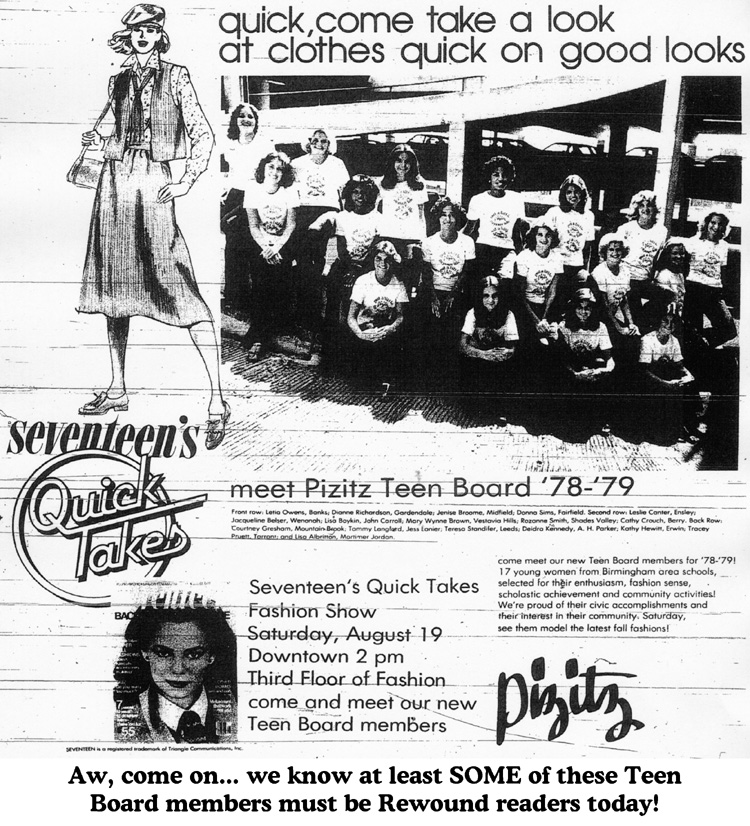 And if your credit is good, you can drive one off the lot for an easily affordable 10.9% APR.

A&P's days were numbered in Birmingham.


Back when Penney's and Sears sold rekkids, too. Each Elvis album had a coupon for a free jelly doughnut at Krispy-Kreme.

(For the love of all that's holy, ignore the "Sgt. Pepper" soundtrack album above. Please.)




---




....and where are the inputs to connect a subwoofer, home theater,
MP3 player, satellite radio or optical DVD audio?
What kind of deal is this???

No, wait. Those radios could tune in WSGN, WERC, K-99, KICKS 106 and WENN. Never mind. I'm happy.

---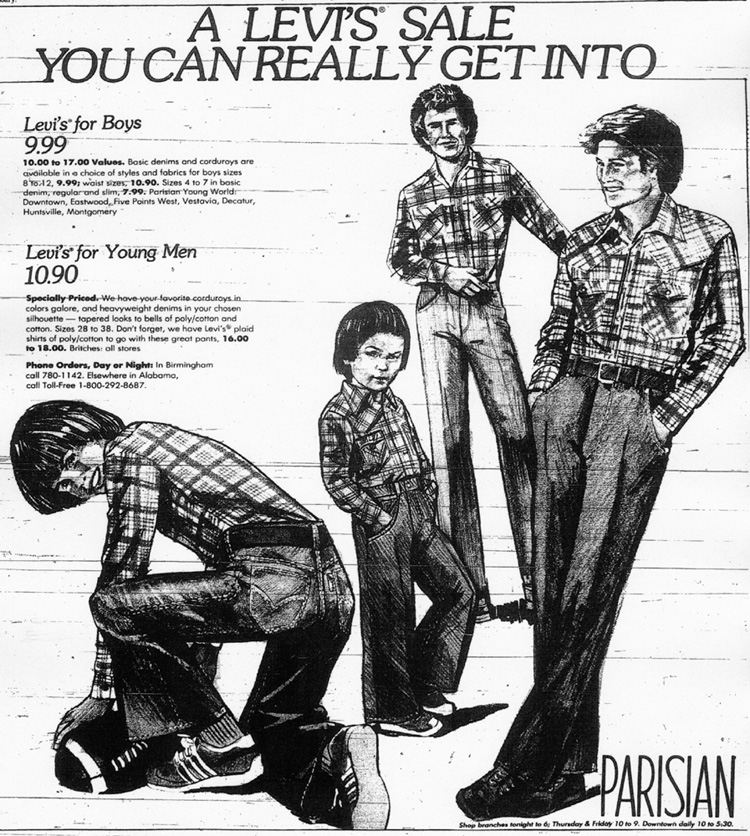 Hey, watch where you're pointing those collars!
You could put an eye out in both Atlanta and Tupelo.

---
07/29/2008 -- 1126 PM EDT

AUGUST 1948 | AUGUST 1958 | AUGUST 1968 |
RETURN TO "THIS MONTH" PAGE