December 1976
---
Introducing CENTURY PLAZA! (99-cent CHICK-FIL-A, anyone?)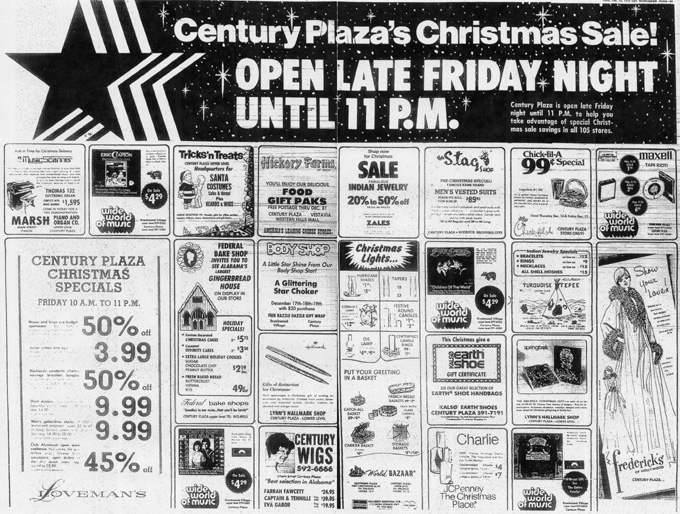 ---
"Not so fast!" says Eastwood.......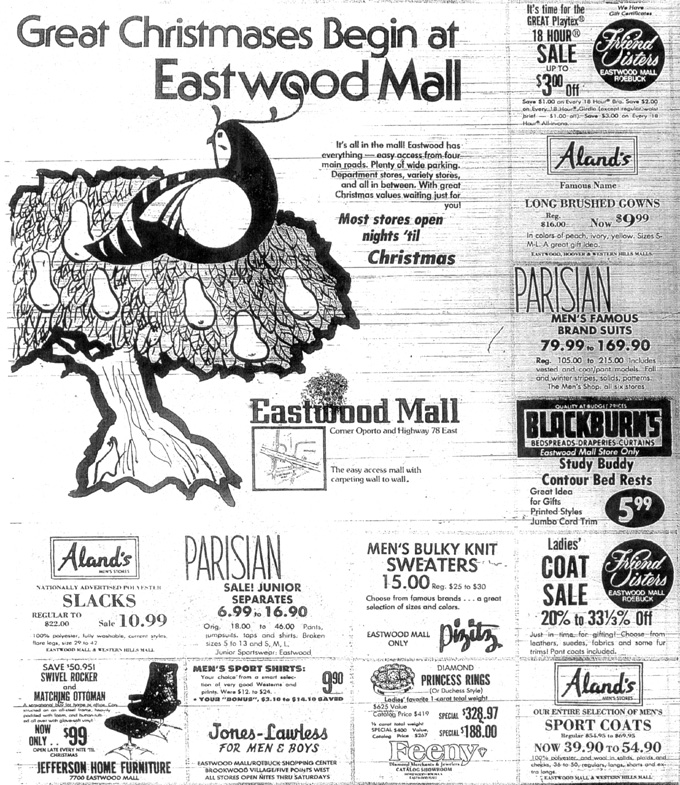 THE "EASY ACCESS" MALL: Eastwood dealt with its new neighborly competition quite
nicely, emphasizing its "easy access" -- reminding shoppers how awkward it was (and is)
to get into and out of Century Plaza
("Now, is it right or left to get back toward Oporto? @#$%!!, now I'm
in front of Loveman's ... where in tarnation is that interstate? No, wait, it isn't open yet. Drat it!")
1976 was the year we were introduced to a newfangled piece of mechanical genius known as an ATM.

And now, The First National Am-South Regions Symphony Orchestra, conducted by Mr. Mooney, perform "The William Teller Overture"......



Phoebe Snow ... George Harrison ... ELO ... Bill Withers ... who said '70s music was terrible? (although I'll pass on that 8-track cabinet, thank you)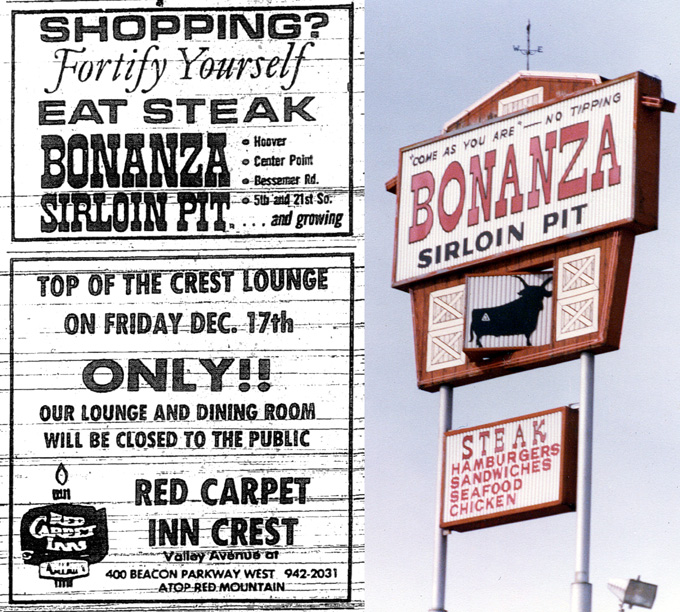 ---
---
"They're all gonna LAUGH AT YOU!!"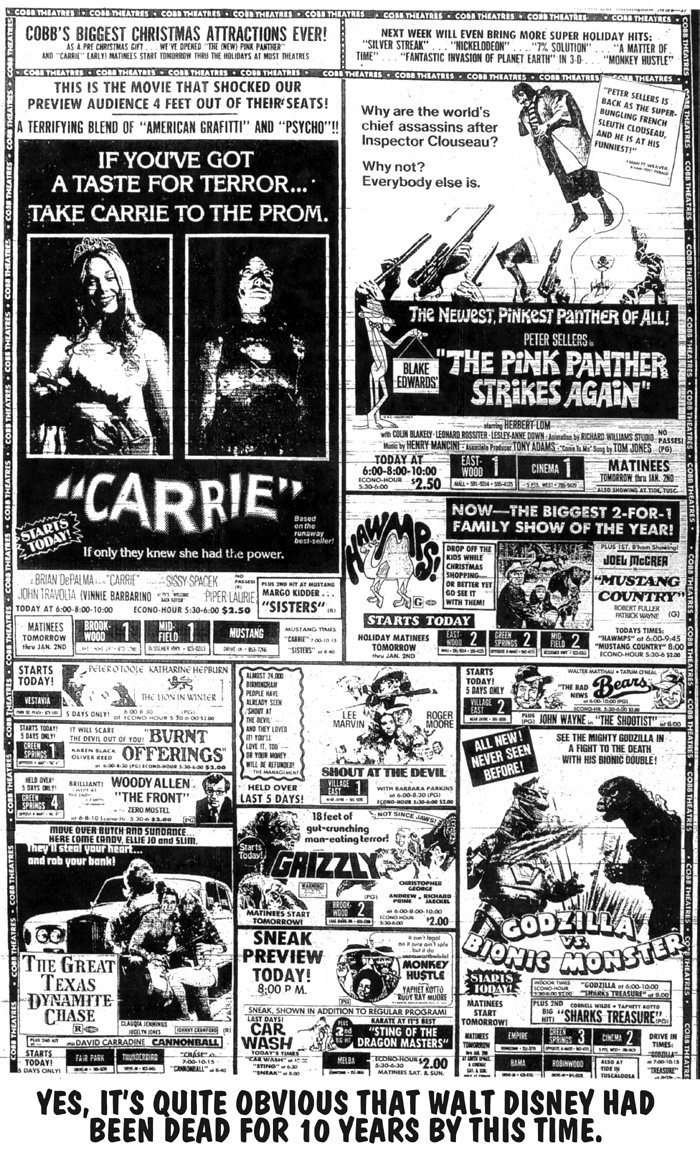 ---
12/02/2006 -- 557 PM EST

DECEMBER 1946 | DECEMBER 1956 | DECEMBER 1966 |
RETURN TO "THIS MONTH" PAGE