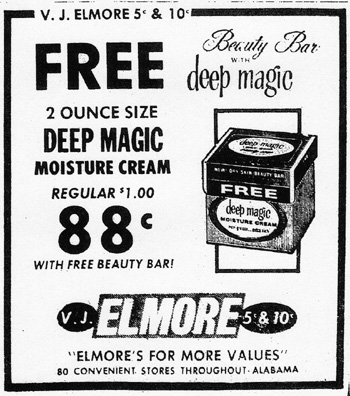 (ABOVE)
DO-BEE says to always practice good bodily hygiene. And don't forget to pick up some of my latest "Romper Room" toys while you're buying soap at Elmore's.
(LEFT)
For the price of two box meals back in '67, you'd barely be able to afford a single side item today! Plus, they no longer put those moist towelette packs inside those dinner boxes anymore.
Some newer and remodeled KFC locations are beginning to return to the original lettering style seen here. I like that.
I grew up on 'the Colonel', and to this day I still have a place in my heart for "his" greasy chicken.