March 1966
---
Guess who was having a birthday......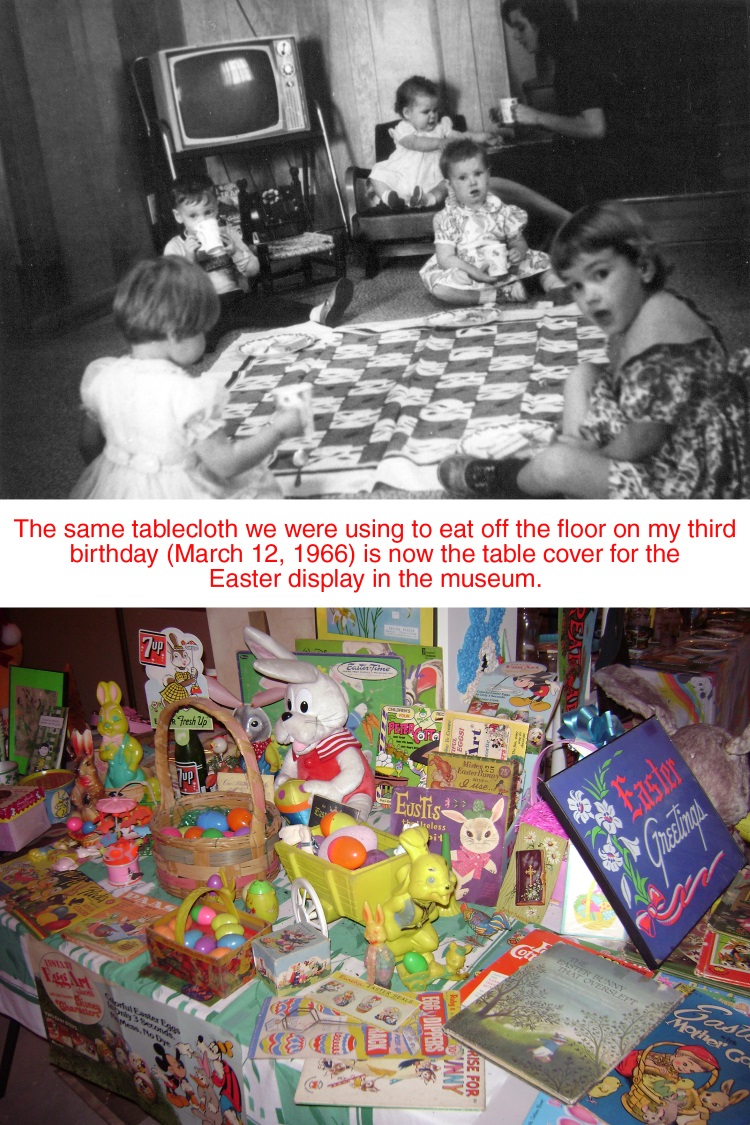 ---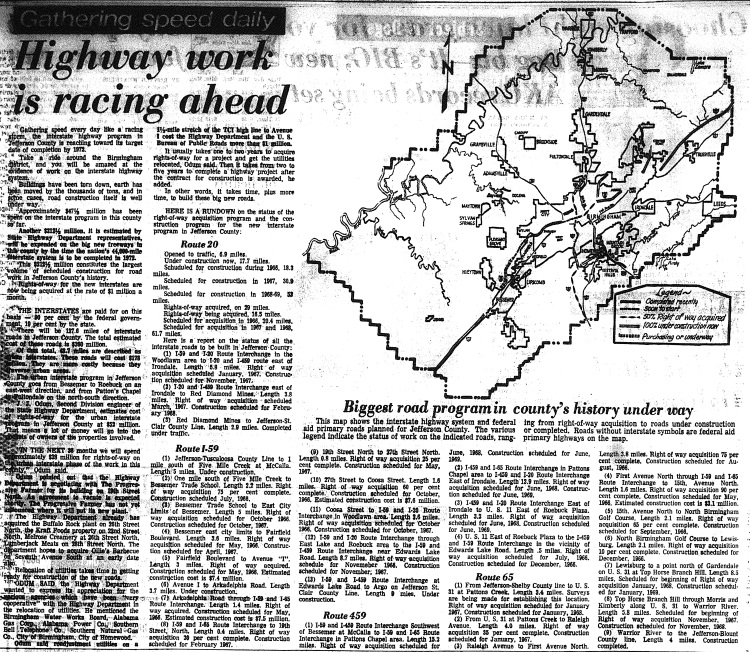 These dates were a bit, ohhhh, ambitious. Construction of I-65 between Fultondale and Warrior to start in 1967? I don't think a single shovel pierced the earth until 1980 -- it wouldn't open until late in 1985!!!
(
for a larger view, click here
)
---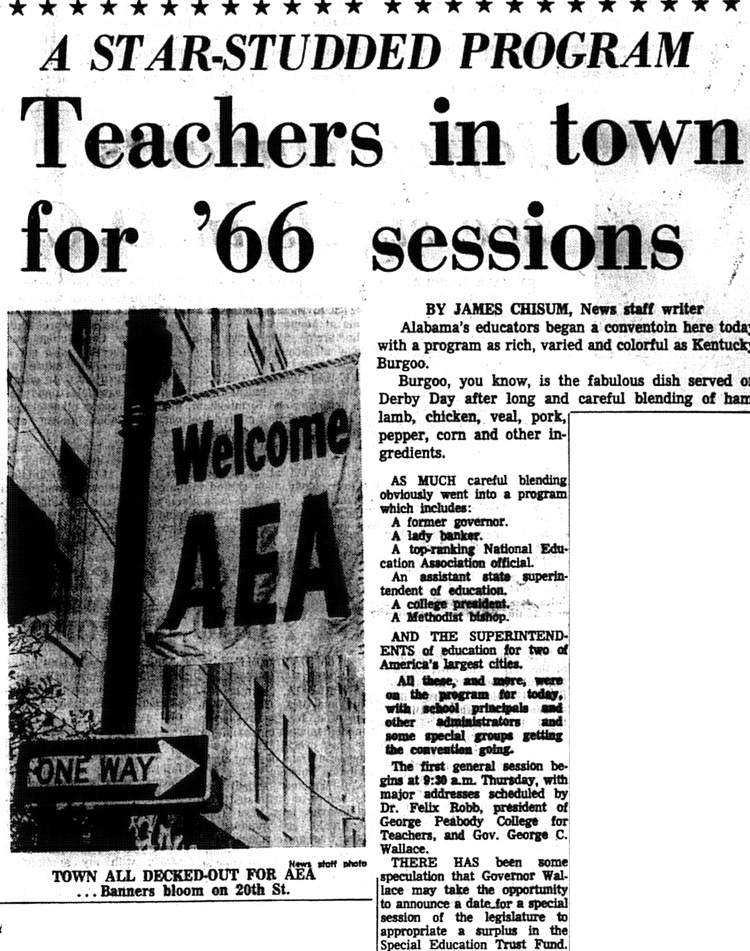 It was an odd time in music when then top 10 included a ballad about a green Beatle and a Nowhere Batman who was made for walking.

---




---






---




---


Some moviegoers were actually disappointed when this WWII-era serial didn't have the
spoofy, winking nature of the ABC-TV series.


THE FOLLOWING SURGICAL PROCEDURE
IS BROUGHT TO YOU IN LIVING COLOR,
ON CHANNEL 13...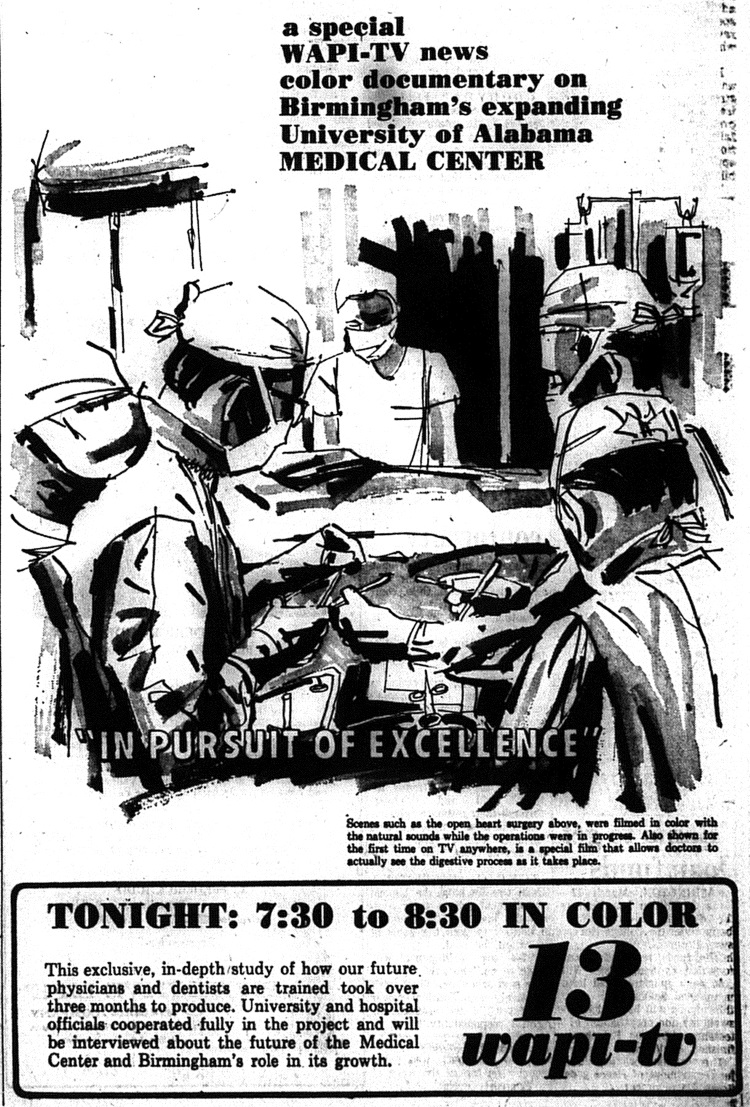 ....and the indigestion which always occurred whenever folks in Birmingham
tried finding their favorite NBC and CBS shows.
---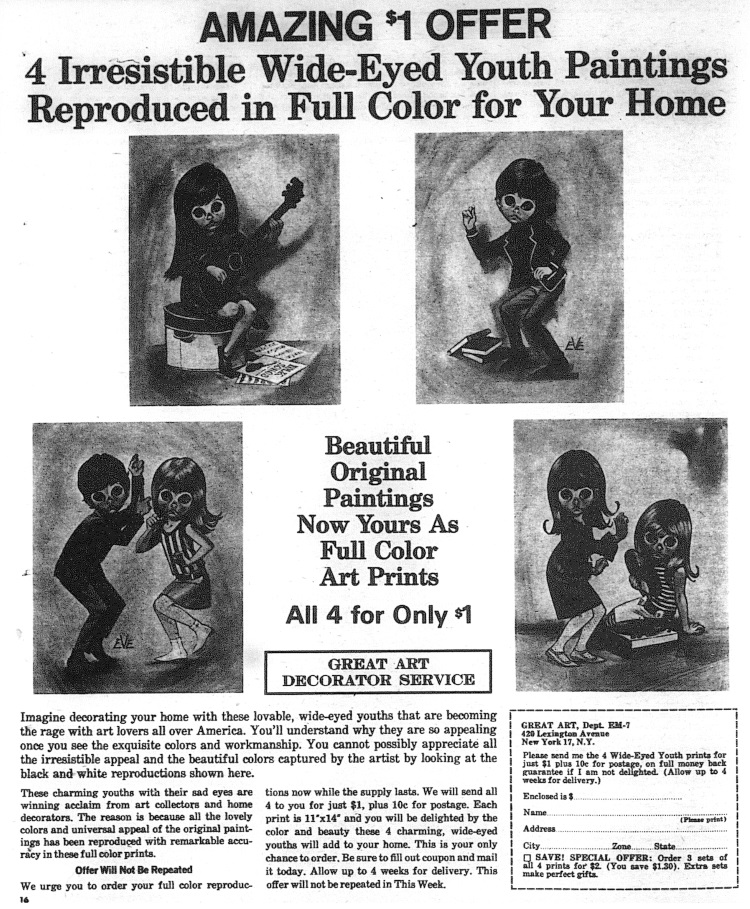 Volumes could be written (but probably shouldn't be) about this creepy side note to the world of art.
---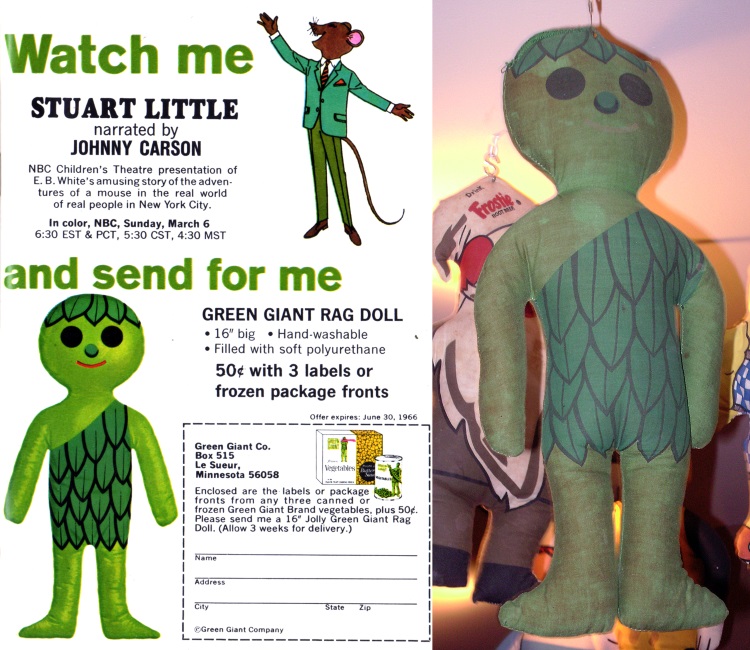 Watch Stuart Little do that golf swing pose after finishing. Hi-yoooooo.....

---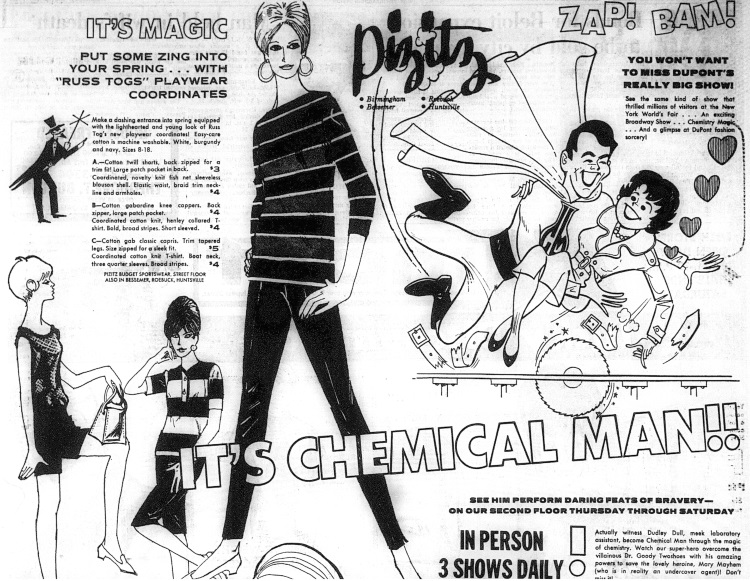 Do you suppose these ladies would consider Chemical Man a toxic date? HA HA HA HA HA HA HA HA HA?

---
I dunno ... the look on Eeyore's face as Christopher is about to
drive that tail spike ..... for some reason I find it terribly disturbing
---
GO TO MARCH 1976 | RETURN TO "THIS MONTH" PAGE