January 1963
---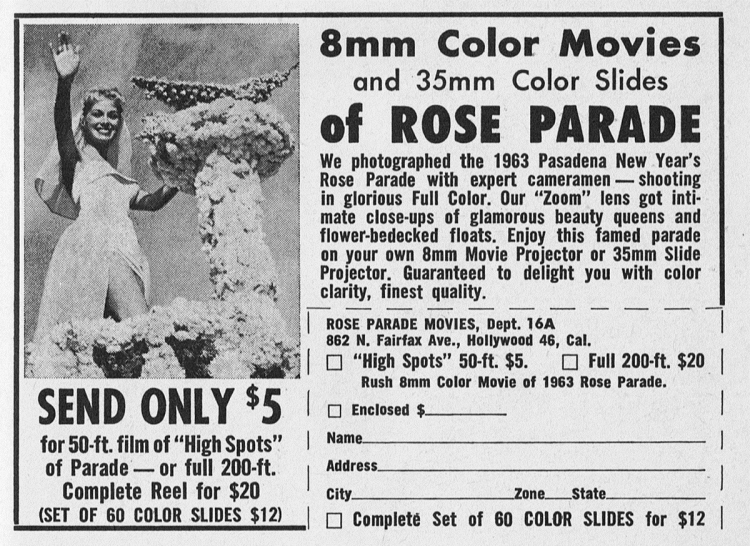 Yes -- show them all to your friends, and make them think you were there.
I imagine some tried.
Best of all, these are
F
U
L
L
C
O
L
O
R
. But what if they
weren't
"full"? Sort of like old Kodak slides that lost many of their tones over time, and now appear red. Think of it as "color, a la carte." Want yellow or cyan? That's extra...
---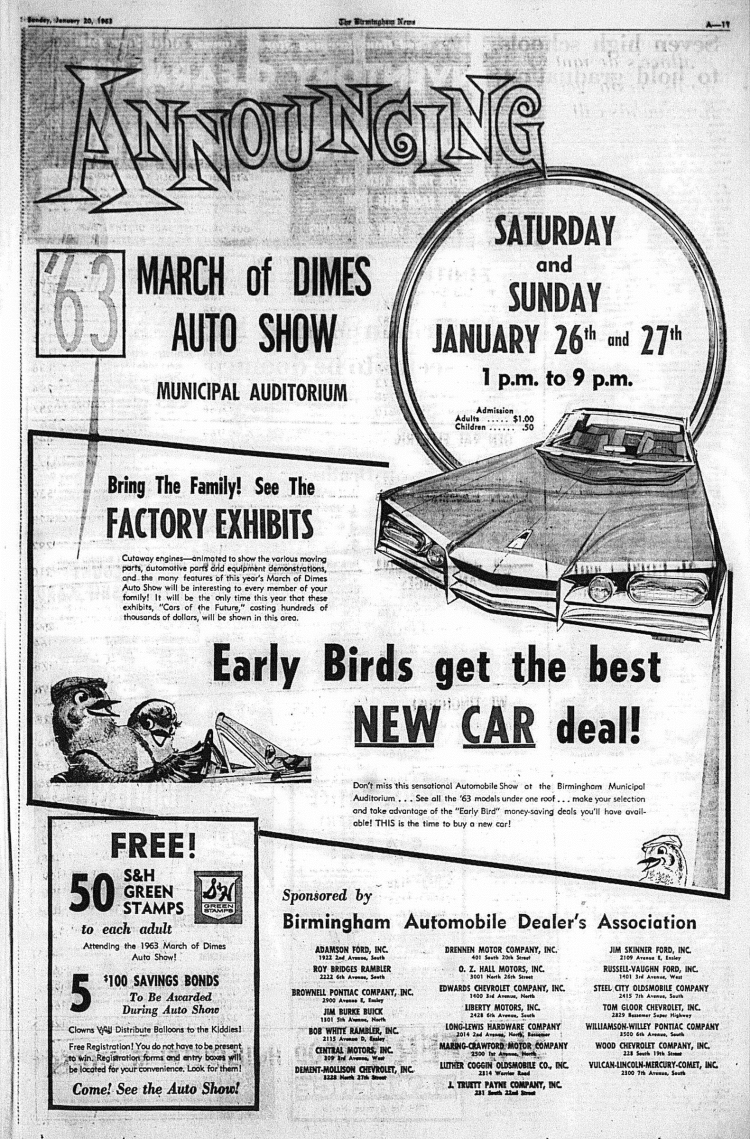 Restaurants from many different "walks of life"
in the same area of Birmingham!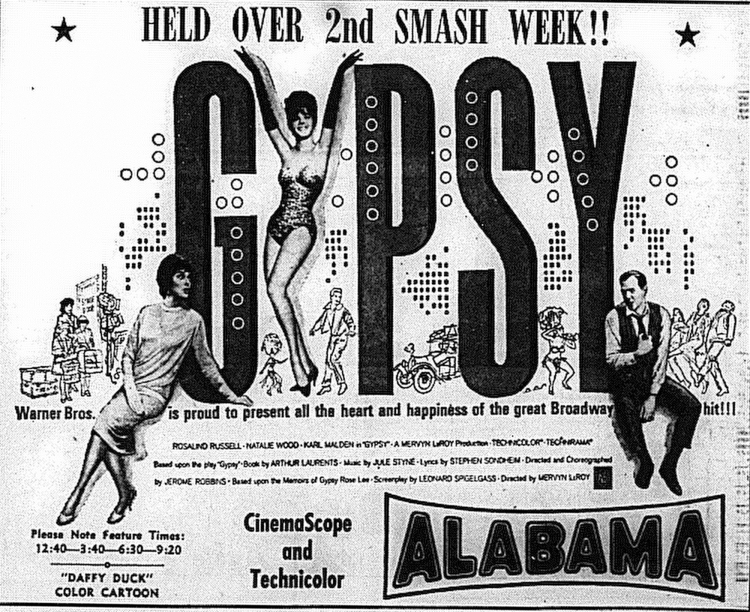 ---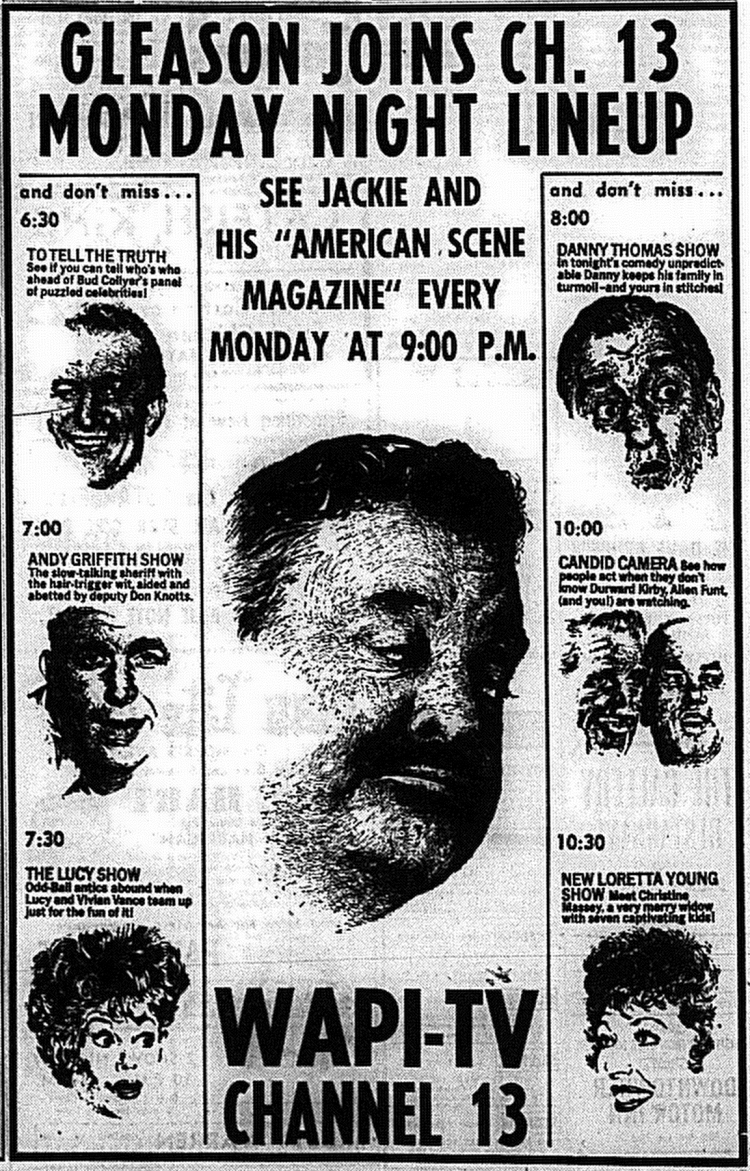 File under "Journalism citizens' arrest":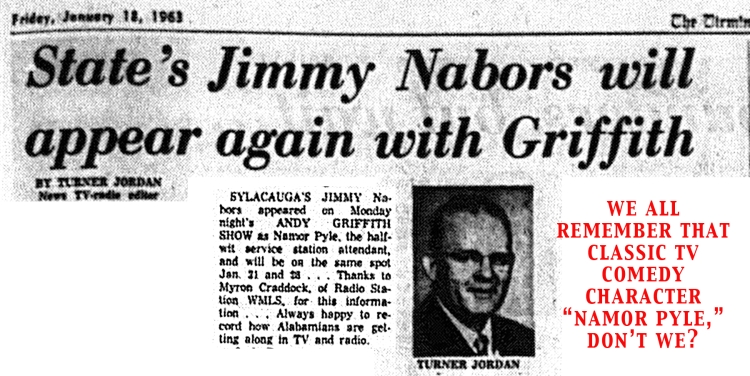 ---
Hell, now under construction: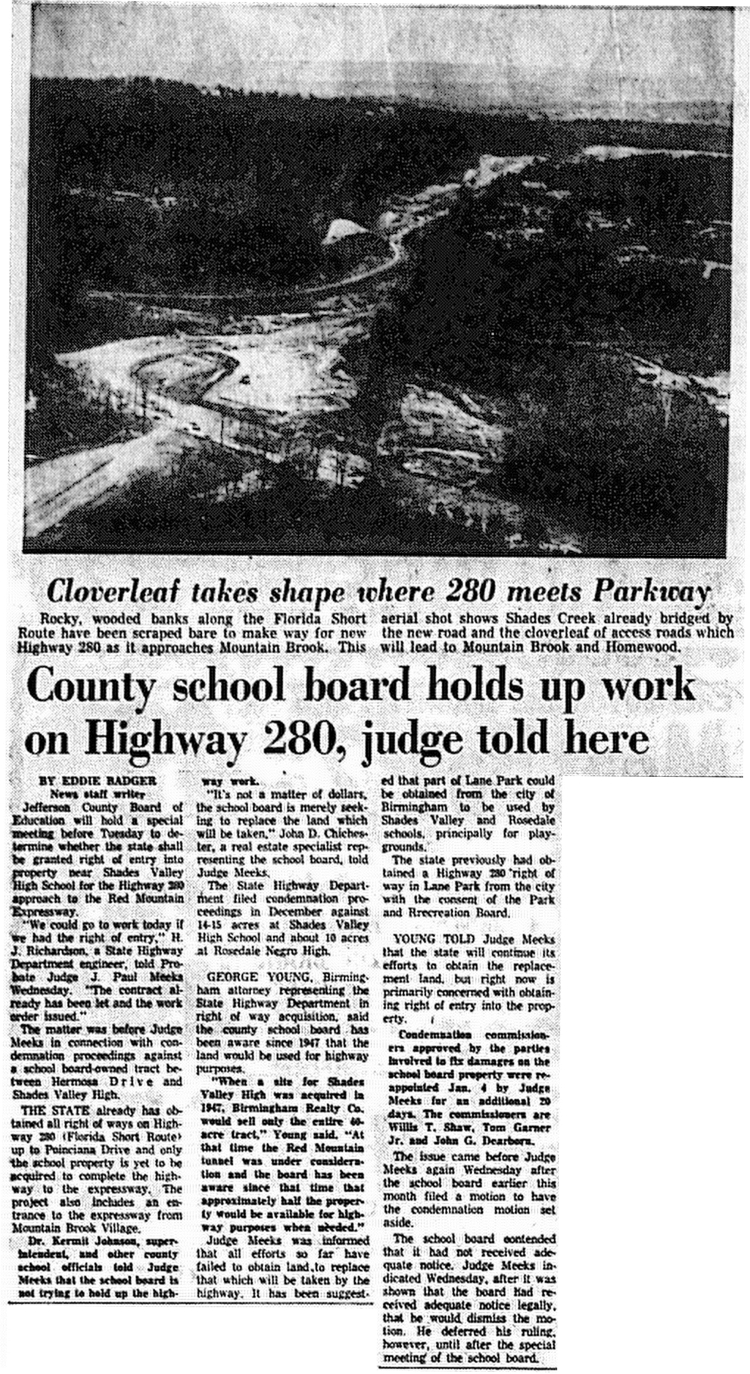 ---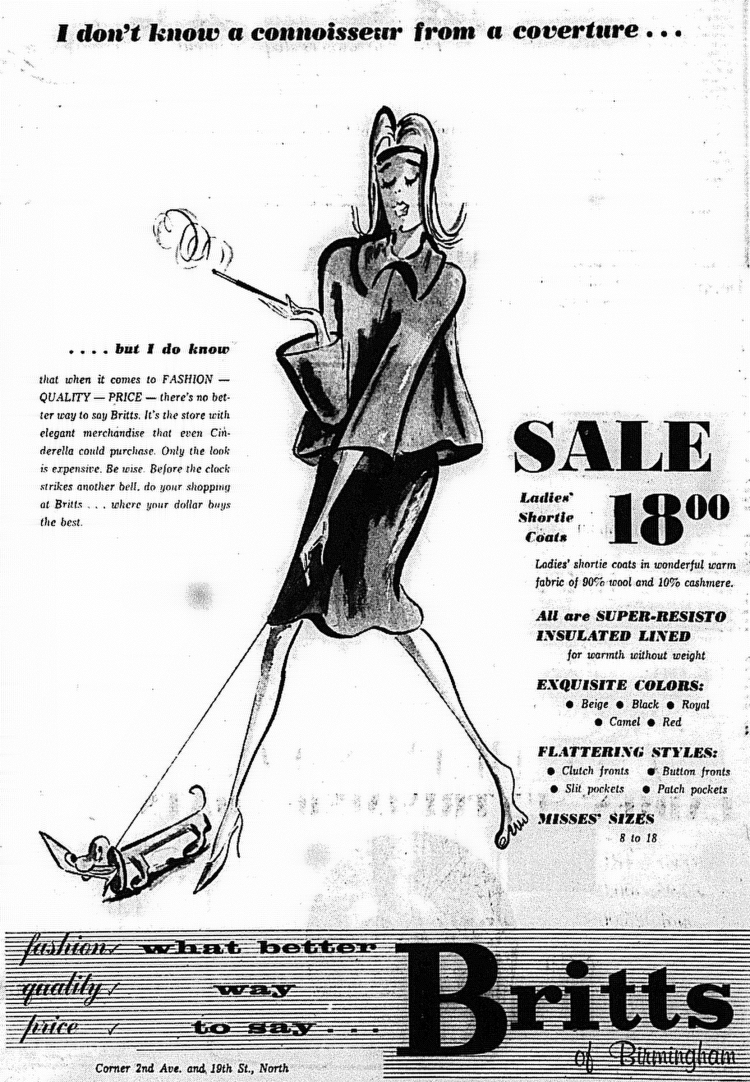 ---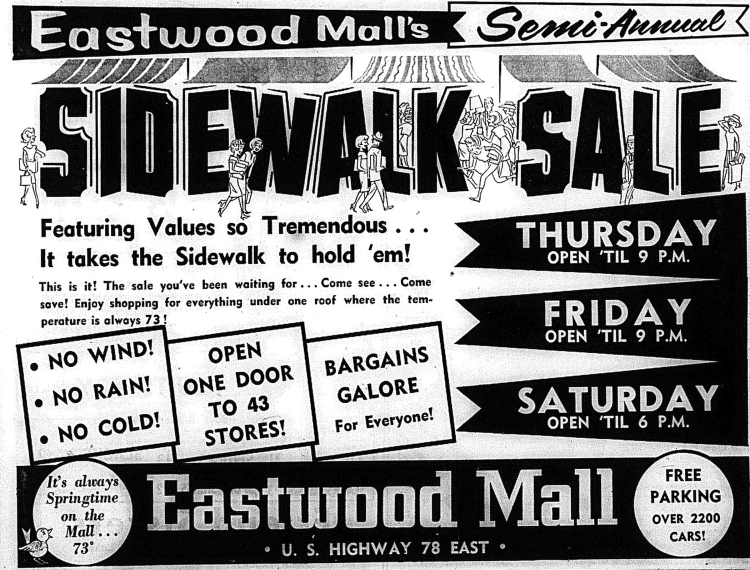 ---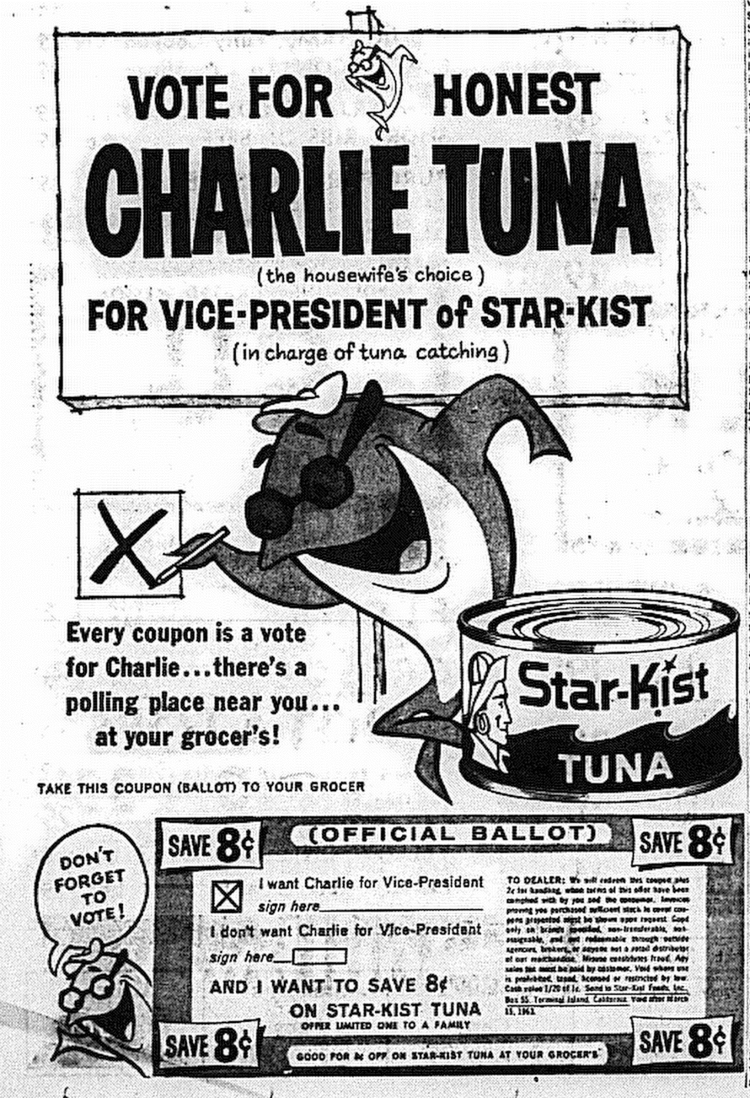 I vote "Bumble Bee", thank you very much.

---
Ann Page was given a bright, new spiffy outfit for the occasion.
Jane Parker had to settle for wearing her dowdy "old lady" dress.
---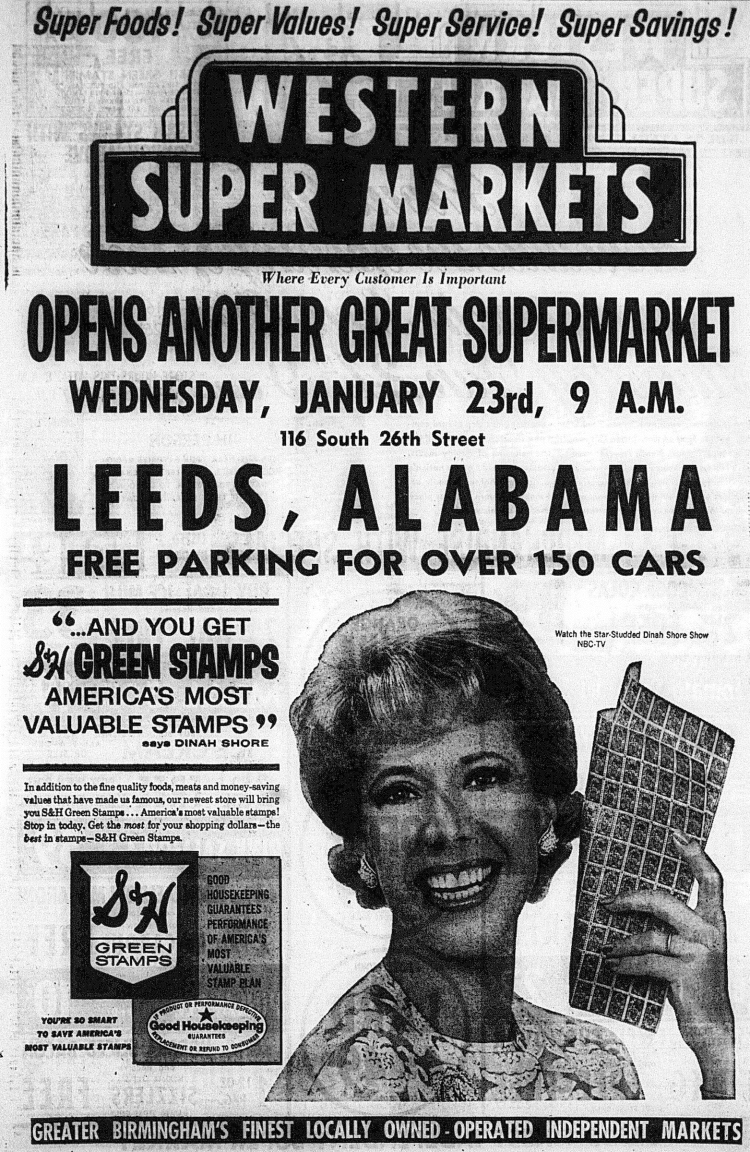 ---

It's a good thing all those "specialty" car tags weren't yet a germ of an idea.

"Wow! I got one for Alaba---HEY!!! WAIT A MINUTE!!! It's a Troy U. tag, and I wanted a Jacksonville State. That's it, I'm switching to Kellogg's!!!"
---

GO TO JANUARY 1973 | RETURN TO "THIS MONTH" PAGE