March 1959
---

Beware of unclean imitations. Buy Red Goose Shoes, or else you'll be "walking on eggshells."

Ummm, errr, ahhh .... never mind. Sorry.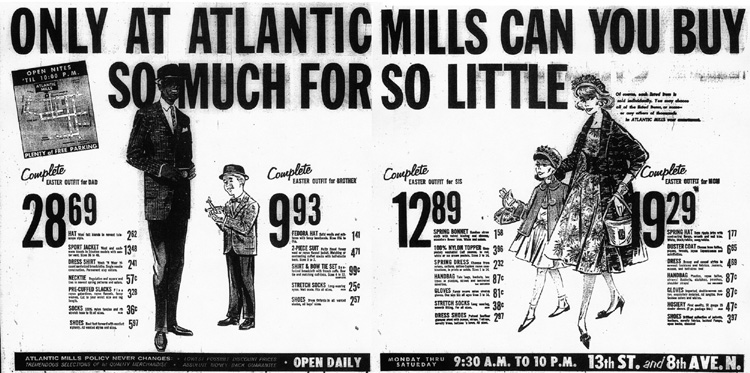 ---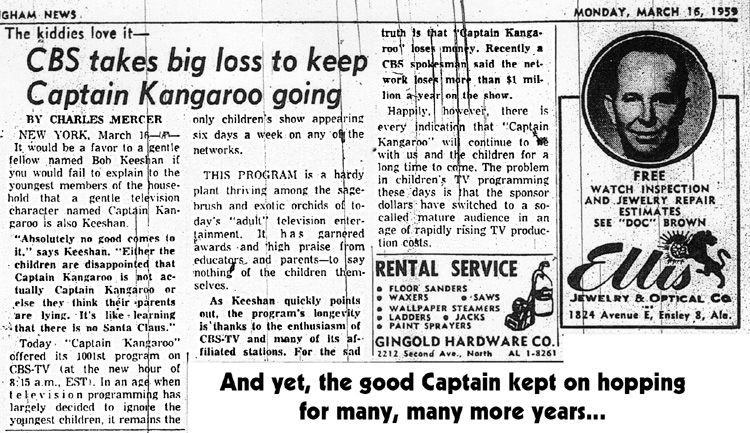 Ironically, for all the money CBS "lost" with Captain Kangaroo, they've no doubt blown millions (if not billions) more with all of the fourth-rate 'morning shows' that network has aired since dumping The Good Captain in the early '80s.
---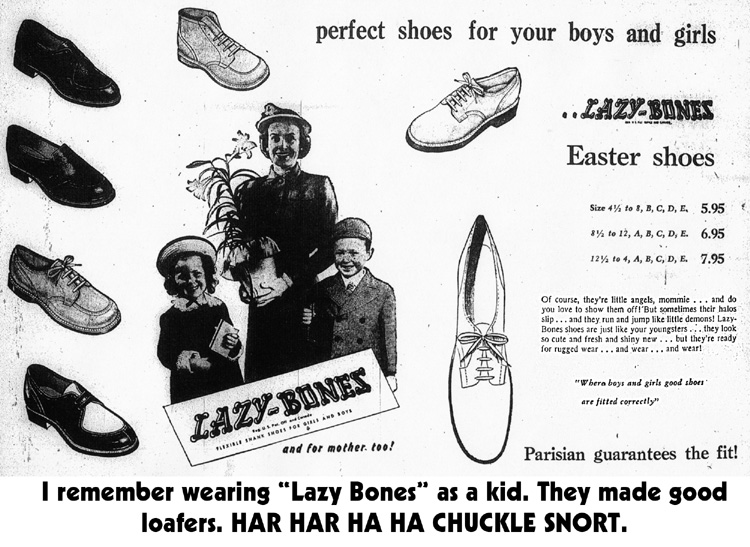 ---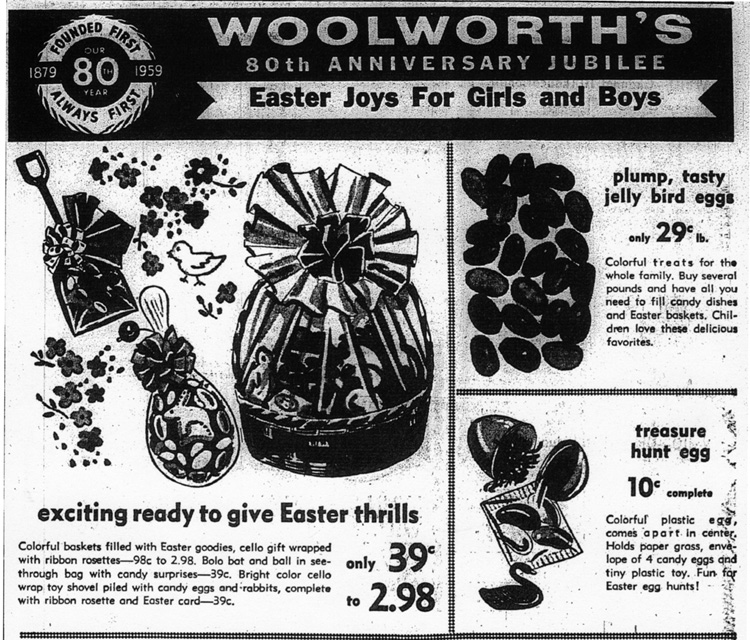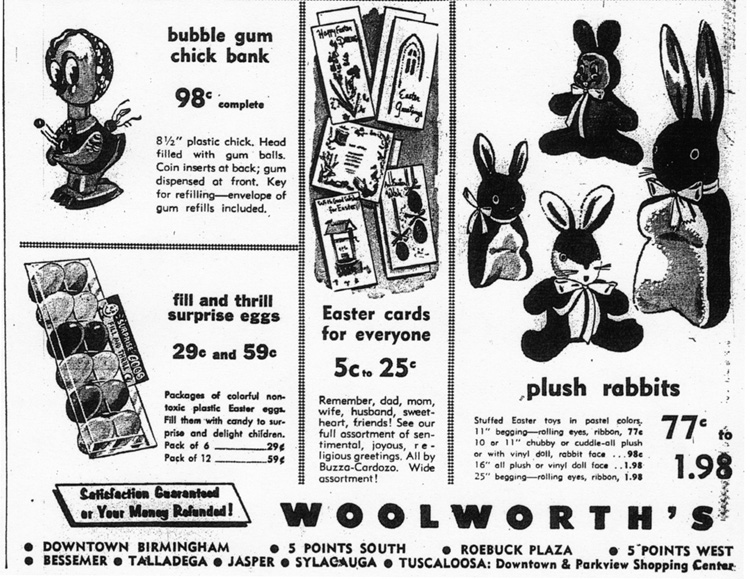 ---

02/24/2009 -- 1124 AM EST