March 1955
---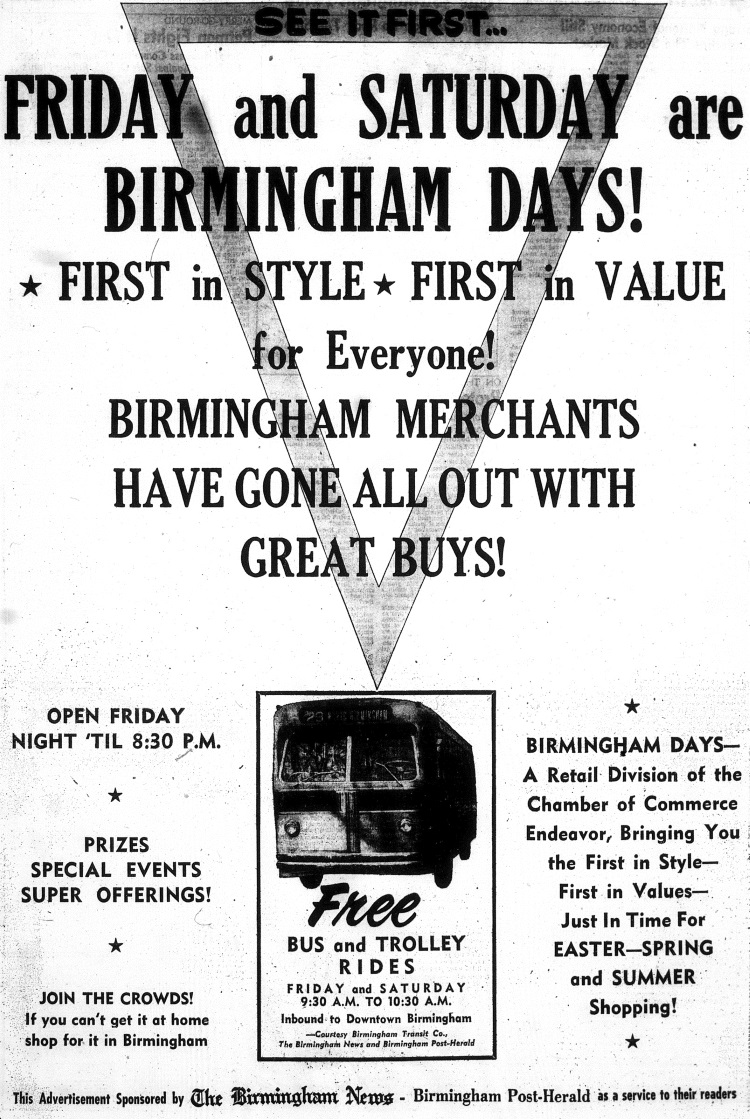 And here's where the
saying

More fun than




an island of monkeys!


was first tested, but later modified to "barrel."

Look, people, it's not as if you have to

pay

for this!


Well, looks like these plans never went anywhere....


---


Less than $50 a month for a car note. Yeah, yeah,
I know ... at least let me dream on it for a few seconds!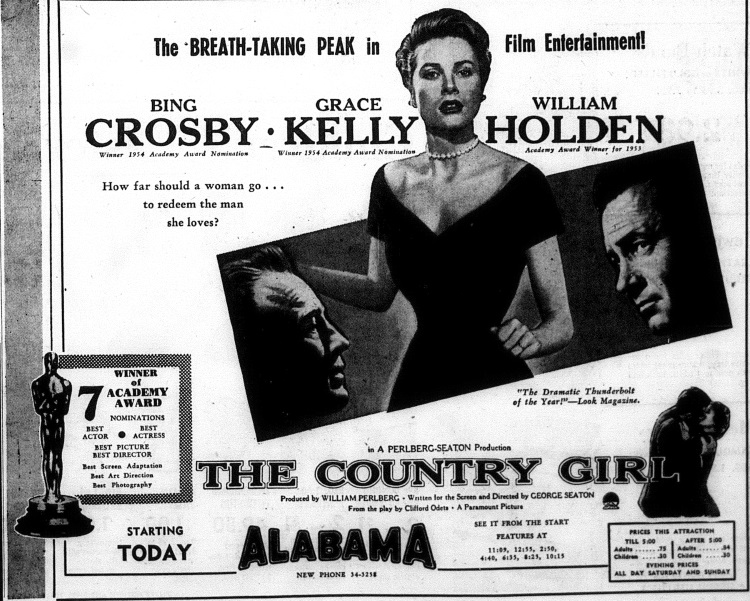 You can take a country girl to the theater, but you can't take
The Country Girl
out of it. Uhh, wait. Huh?
---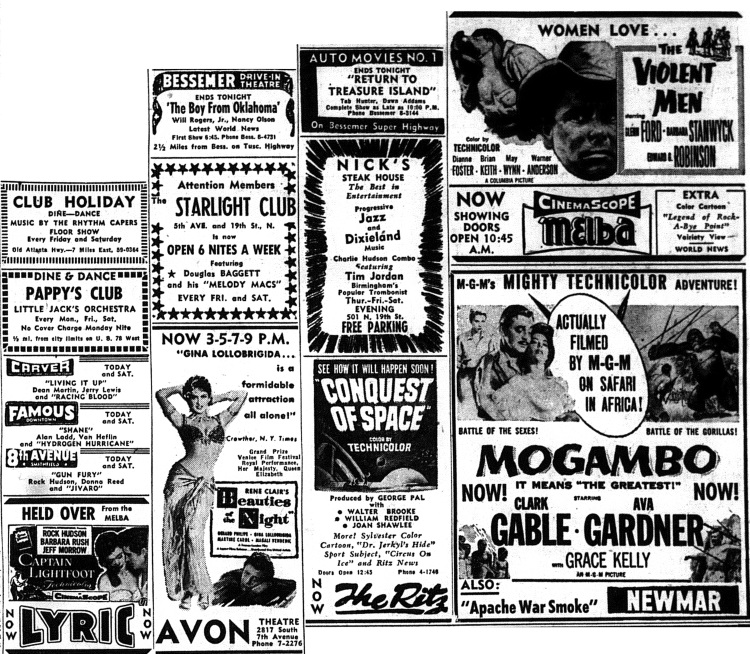 ---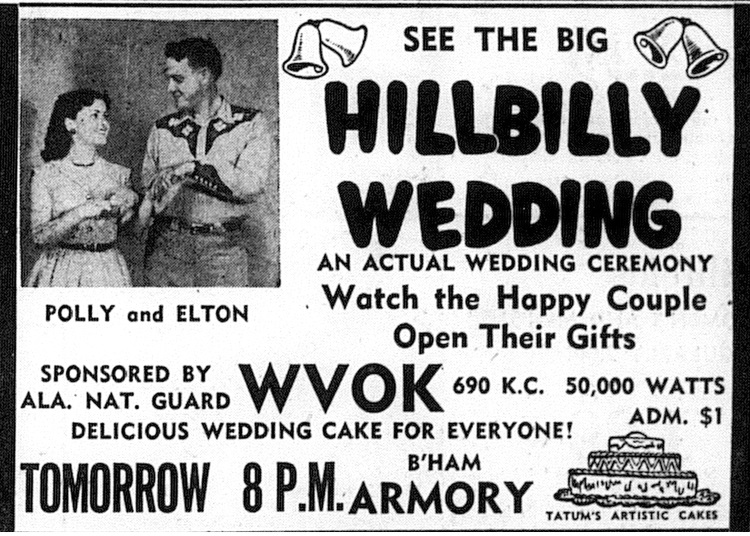 Weeellll doggies ... them two shore don't look like
Li'l Abner an' Daisy Mae ter me!
---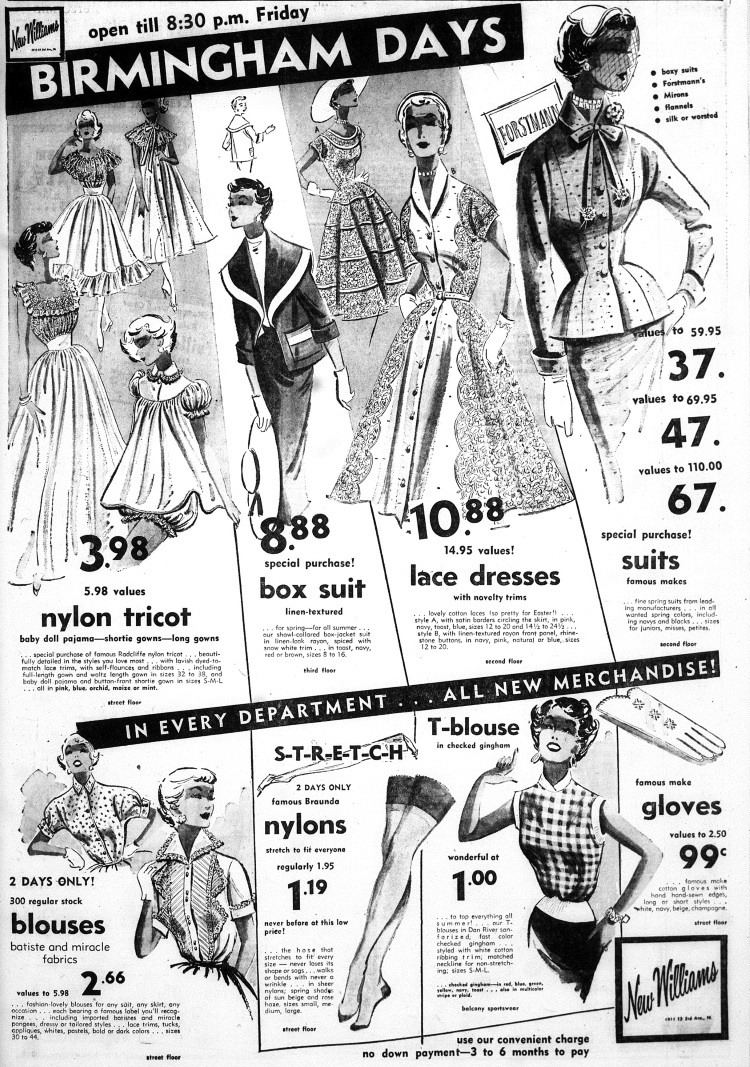 ---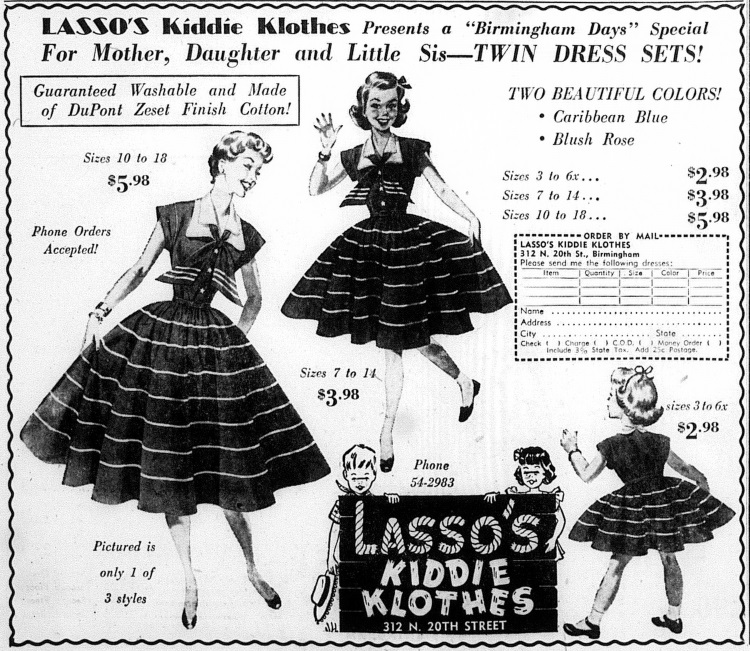 Duhhhh......but how kin they be twin dress sets when thar's THREE of 'em? Ahyuk, ahyuk.
---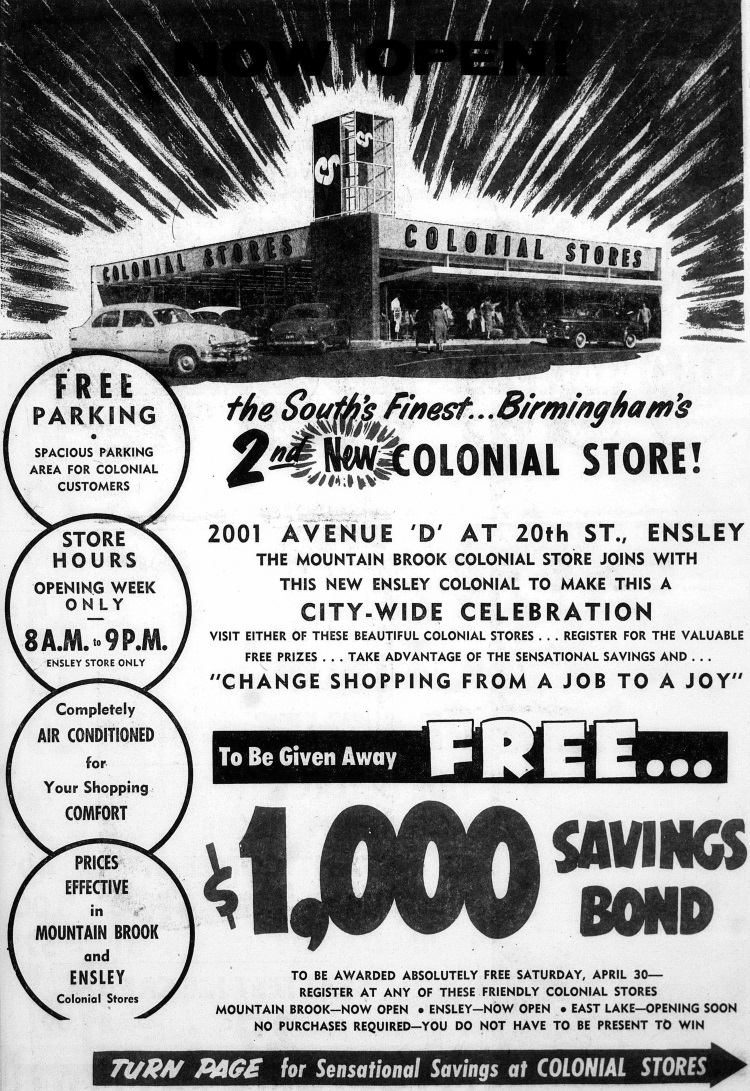 Not to sound snide or anything, but when was the last time you heard of Mountain Brook and Ensley joining together for any event?
---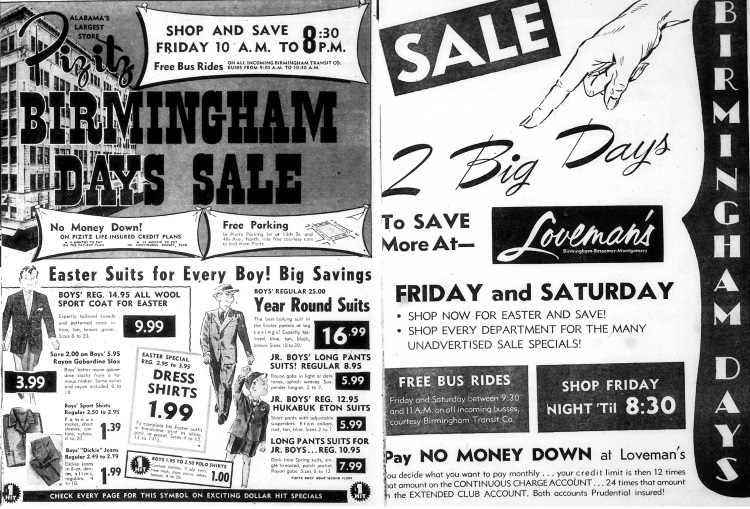 Take cover! Hide all the women and children!
It's the battle of the two Birmingham biggies!
---

GO TO MARCH 1965 | RETURN TO "THIS MONTH" PAGE