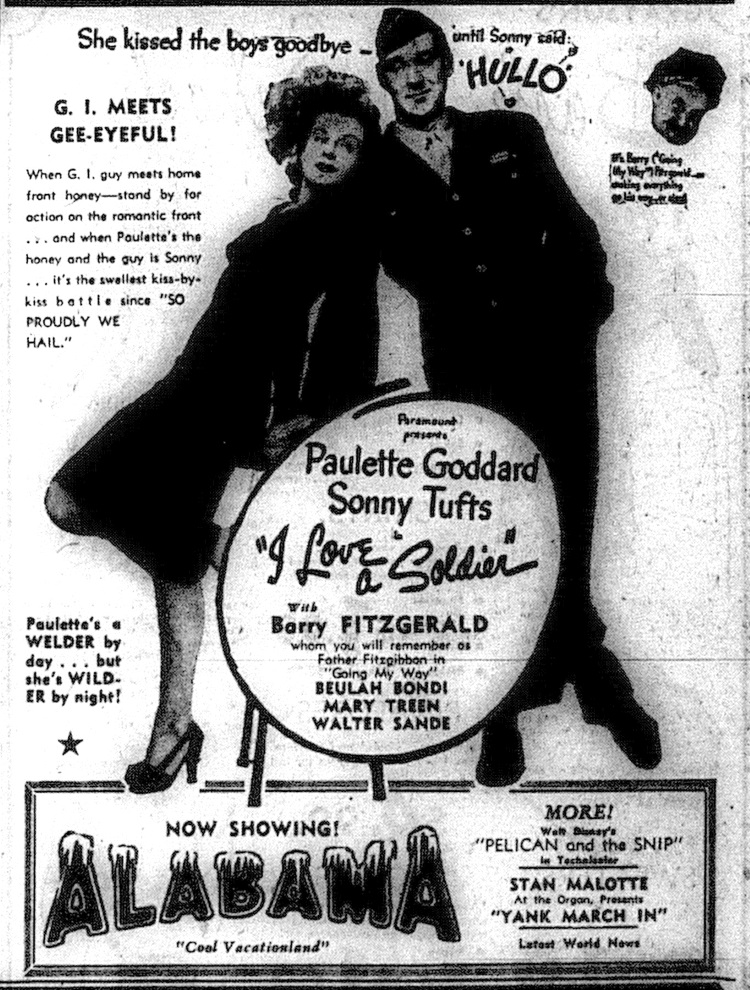 ---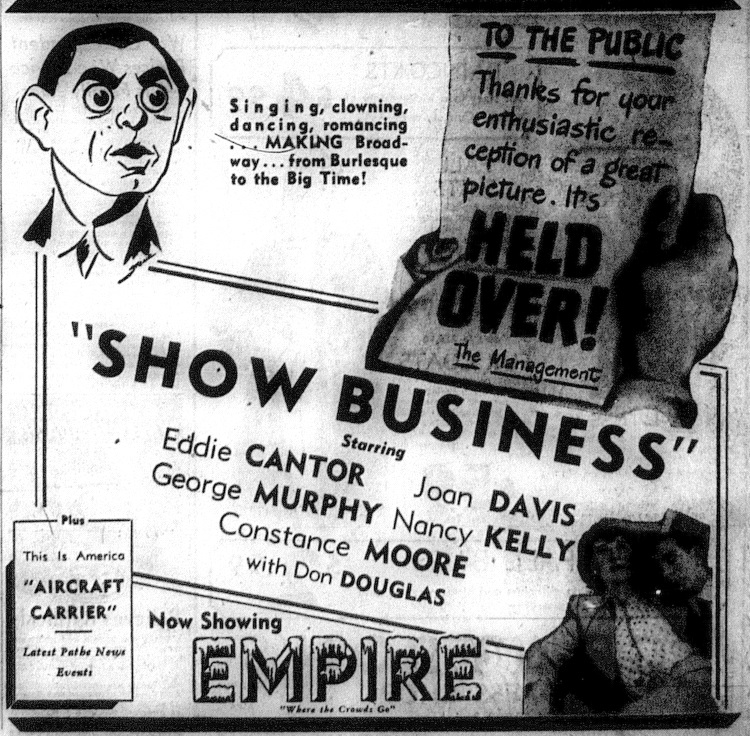 ---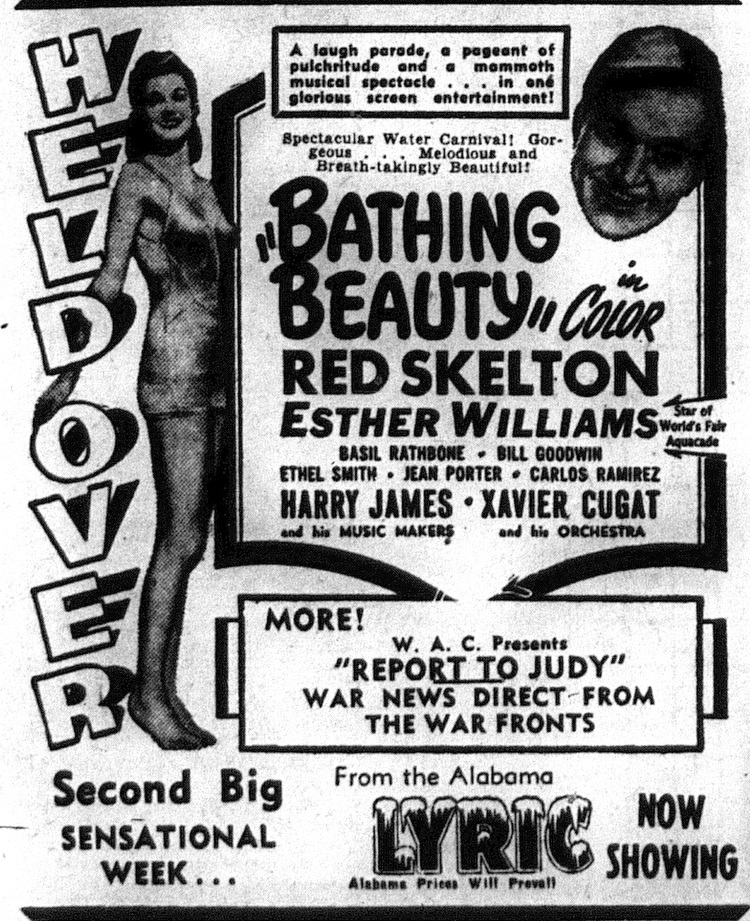 Alabama prices. 'Cuz that's better than paying Mississippi prices.
Or even Georgia's.
---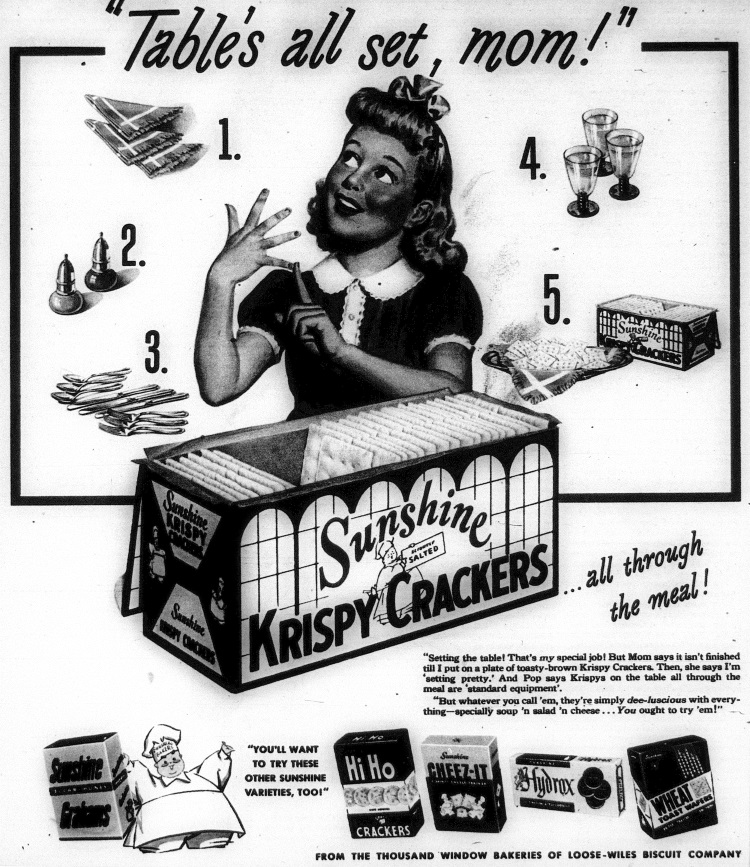 Looks almost like the Sunbeam girl before landing her big bake -- er, break.
---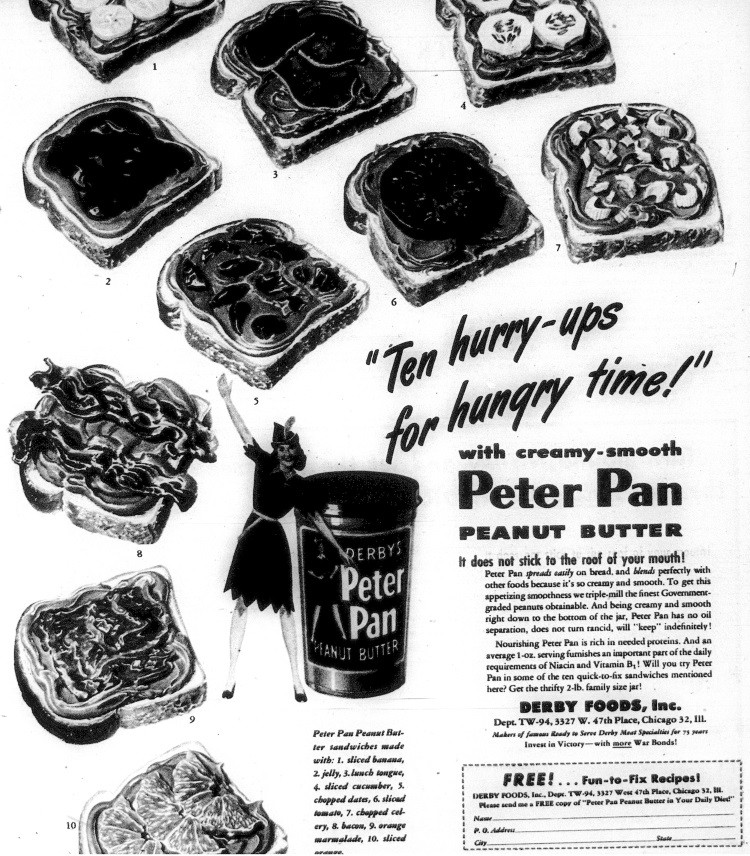 When Peter Pan was still a female, as you'll notice....
---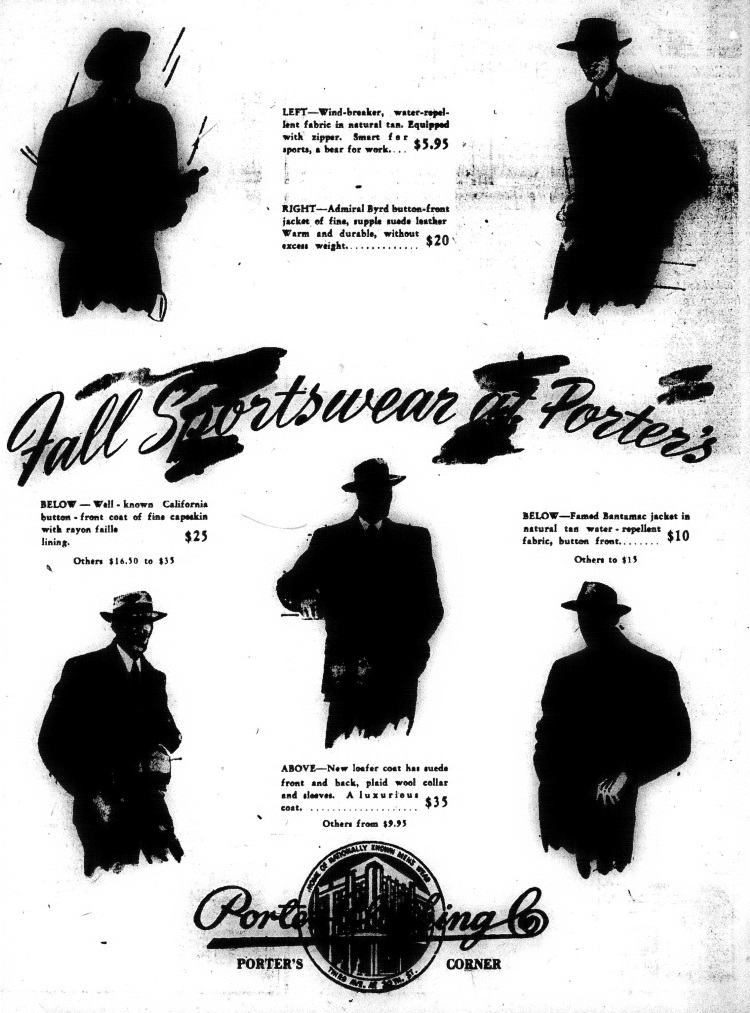 Remarkable how this bad microfilm print sort of adds to the whole "noir" feel of these suits.

---
"Back to school" was a whole different time in 1944. Today, it's so early that students by now are beginning to fret about the first report card!