July 1944
---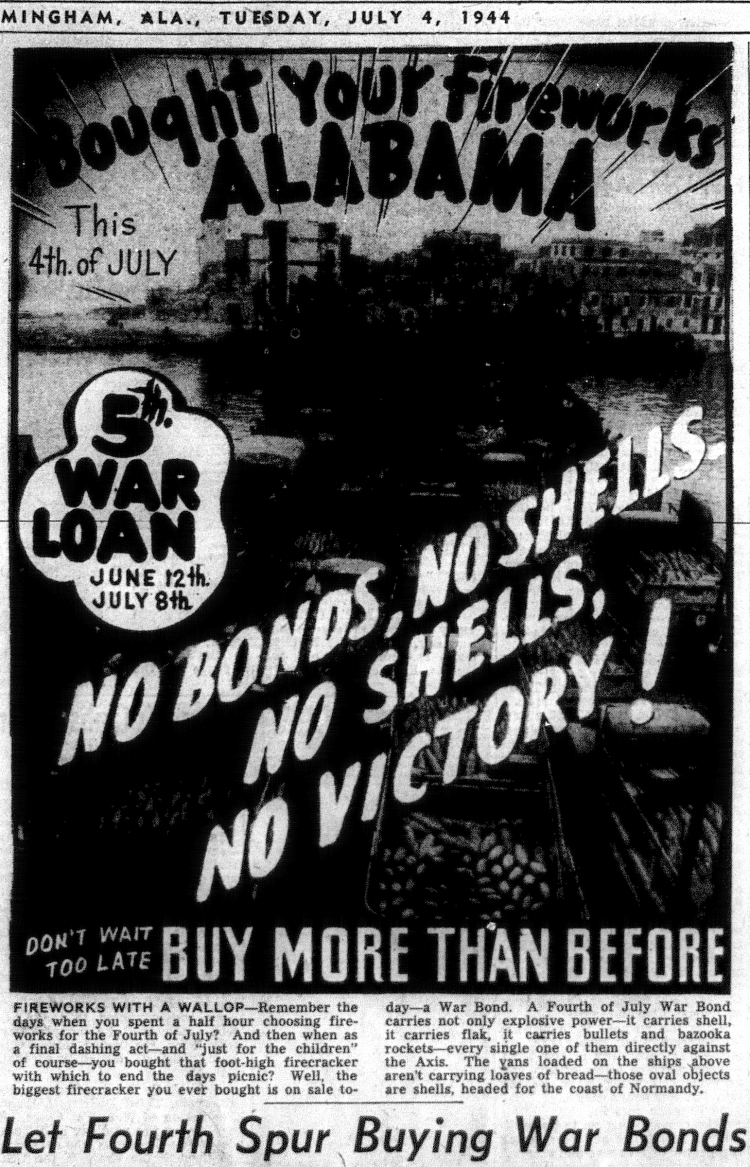 ---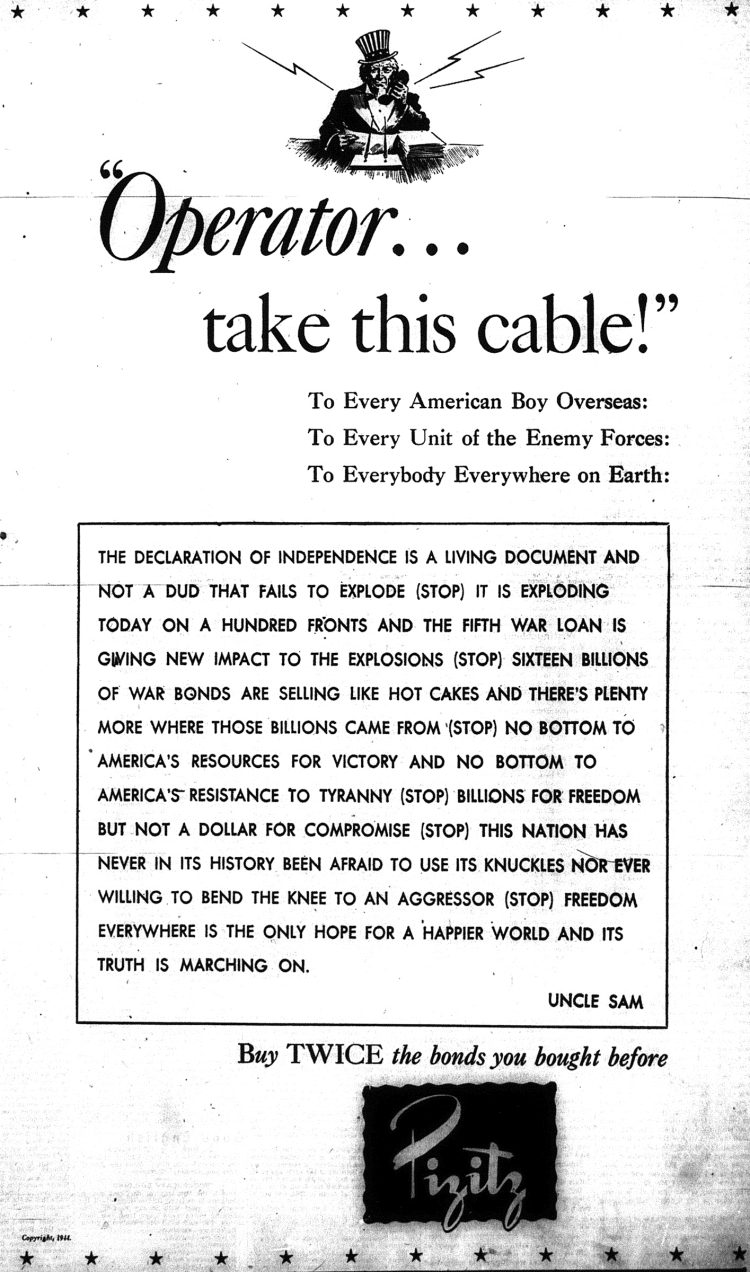 Really. It's not as if you can spend money on anything else ... it's all rationed,
and you've already used up your stamps.

Oddly, neither of this movie's main stars
(Roy Acuff and Isabel
"Mrs. Uppington" Randolph from the

Fibber McGee

show) are even mentioned in the ad!


---


Go see it July 6 (after buying a War Bond, of course), and you'll be able to enjoy this packed bill in "cool vacationland" for the tidy sum of -0-



---


How long has it been since you've heard them called "coneys"?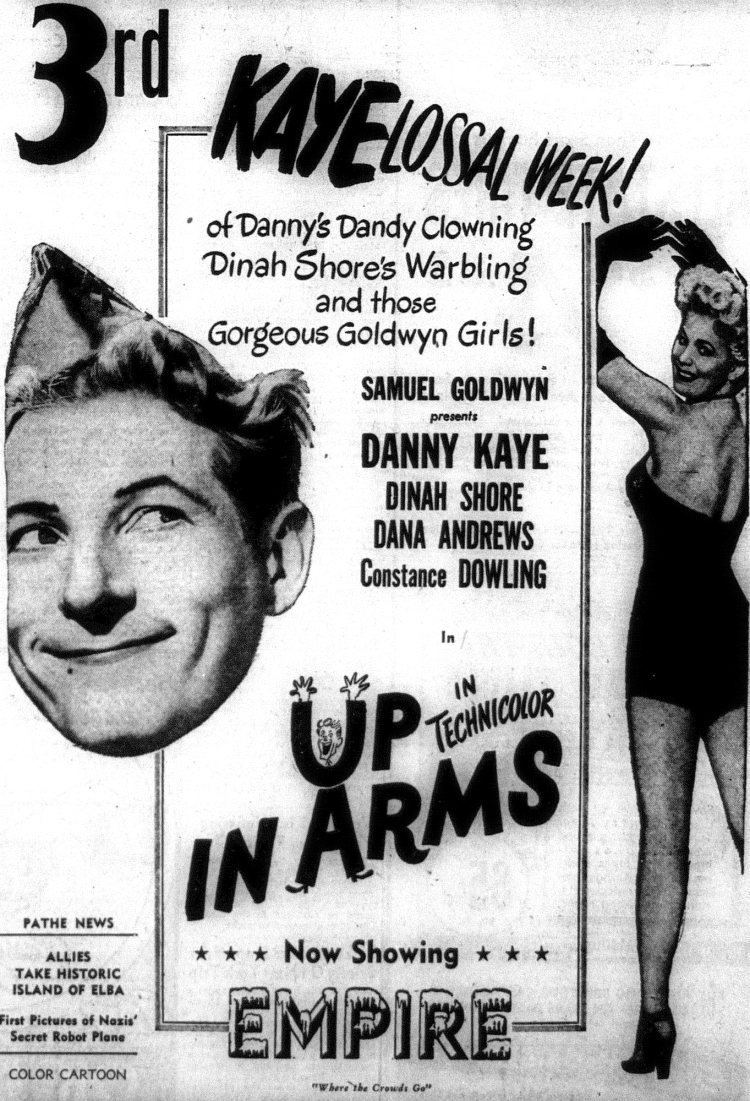 ---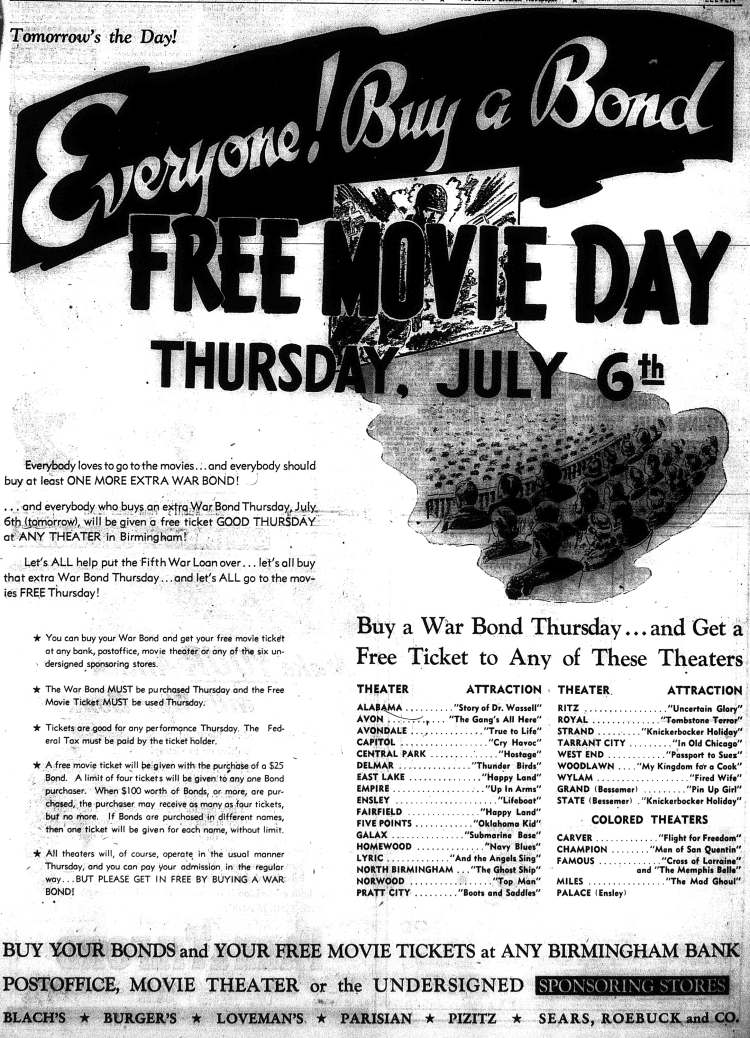 Oh, never mind. "And the Angels Sang" wasn't showing on July 6. Sorry!
---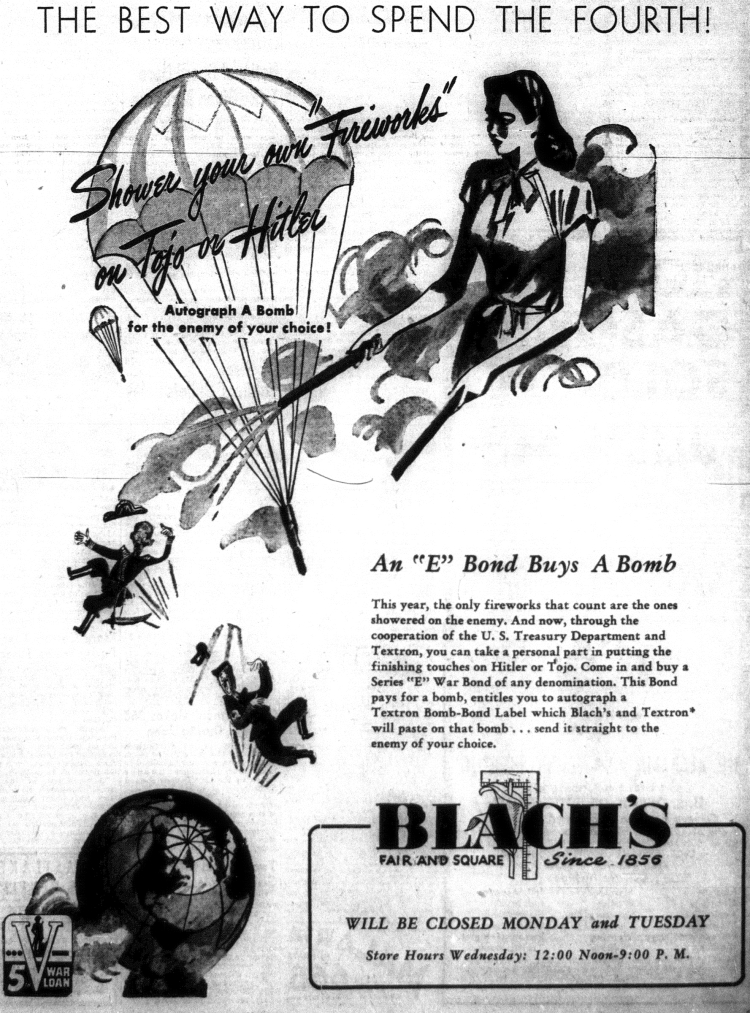 ---
Guardian of Purity .... now that is one high-falutin' job title.
Bet that'd stump even Dorothy Kilgallen.

"Hmmm, let me look at a sample through this microsc---- yeeeeee!! oooooh!!"
---