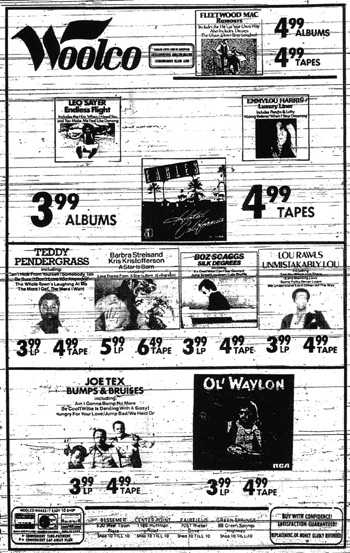 Just ignore that horrendous hairdo on the right and focus on the above ... the '70s might've been terrible in the way of dress, but at least we had some great music to choose from.
WOOLCO was cutting prices on vinyl ... whether your tastes ran toward rock, disco, R&B or country, they had what you were looking for.
Fleetwood Mac's Rumours and The Eagles' Hotel California would become true classics and among the best-selling albums in rock & roll history.