September 1976
---
Okay, the worst is over. You may breathe easier now.

That's it for all the clothing, shoe and fashion advertisements. With consideration for all my friends, I mercifully put those first in order to get 'em over with.

You're welcome. :-)

You may safely browse below without encountering a bad-trip flashback.

In fond remembrance of a great musician, radio man and TV personality.

One can only assume he was having the time of his life with this gig.


Put your ear to the wall of their building, and you could hear Miss Tutwiler screech, "I'll be baaaaaaack!!"


Russell asks, "So, what should we do? Drop an anvil on 'em?"


When I'm in the market for a CB radio, a JEWELRY STORE is the first place I'd check! "Breaker one-nine, mercy sakes I got my seat cover here a gorgeous half-carat rock ... uh oh, got a smokey on my tail...and he's driving while standing on his head."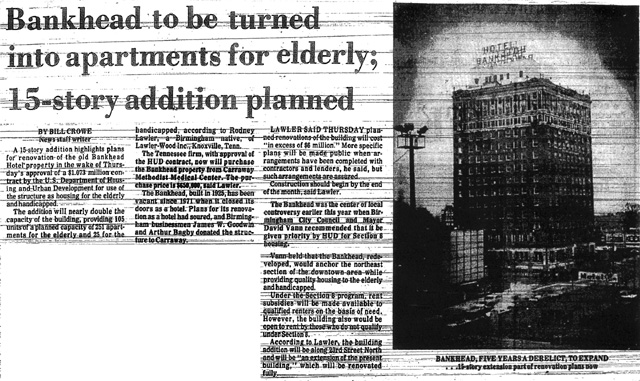 Back in 1976 the majority of the old city-center hotels, occupied or not, could've been labeled "derelict."
---

09/03/2006 -- 1136 AM EDT

SEPTEMBER 1946 | SEPTEMBER 1956 | SEPTEMBER 1966 |
RETURN TO "THIS MONTH" PAGE