December 1972

---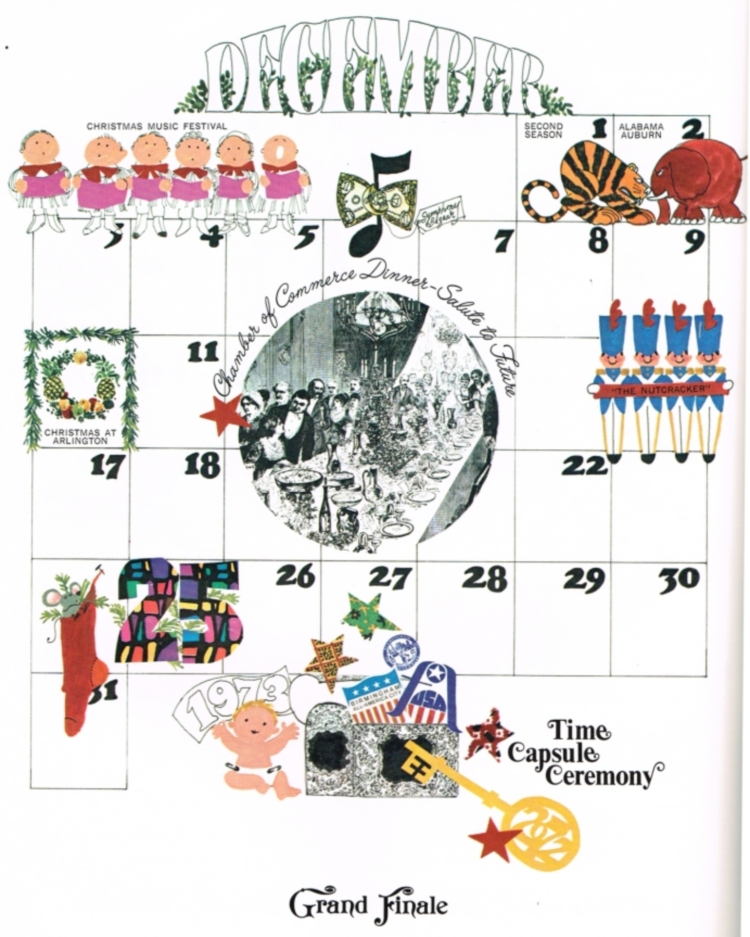 ---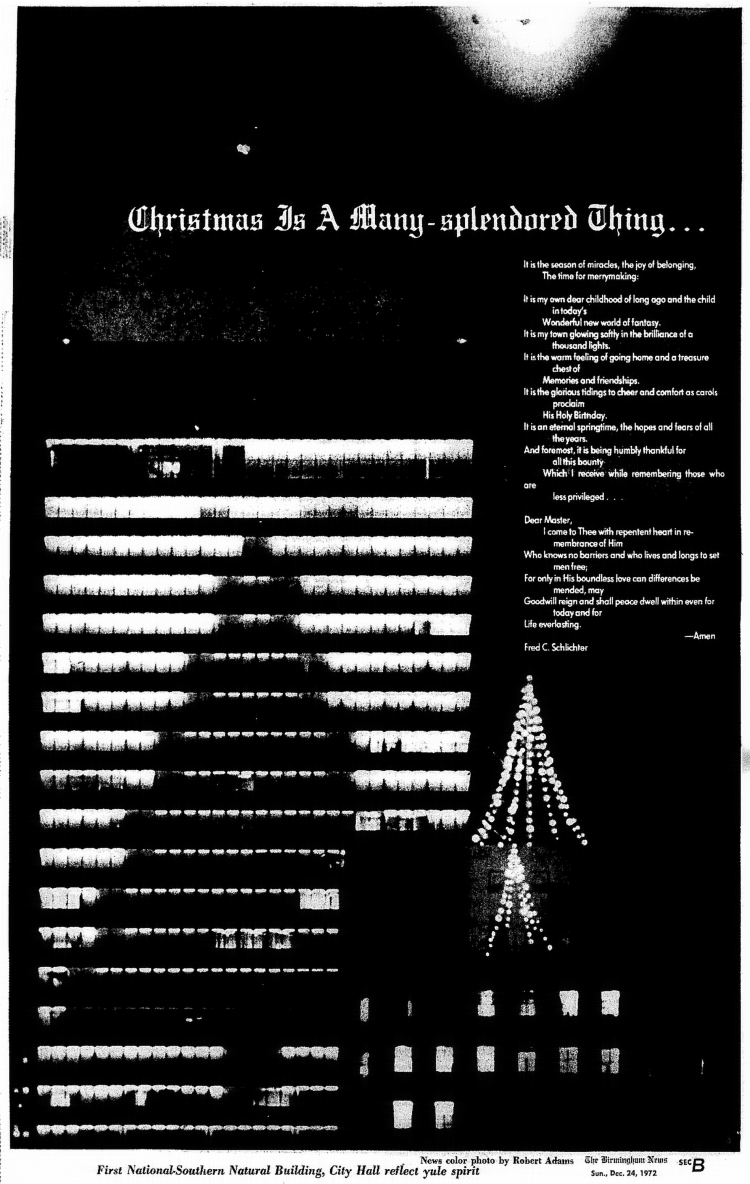 ---




---

Believe it or not, this December 1972 ad was my introduction to the world of old-time radio. I asked my Mom, "Who's Fibber McGee?" ... and it all snowballed from there.




In 1972, they didn't leave the light on for you -- their rooms still had kerosene lamps. Kidding aside, I hope you remembered to bring quarters for the TV. 25 cents an hour to watch.

You know you're old when you can remember when there were only two Food Worlds in town.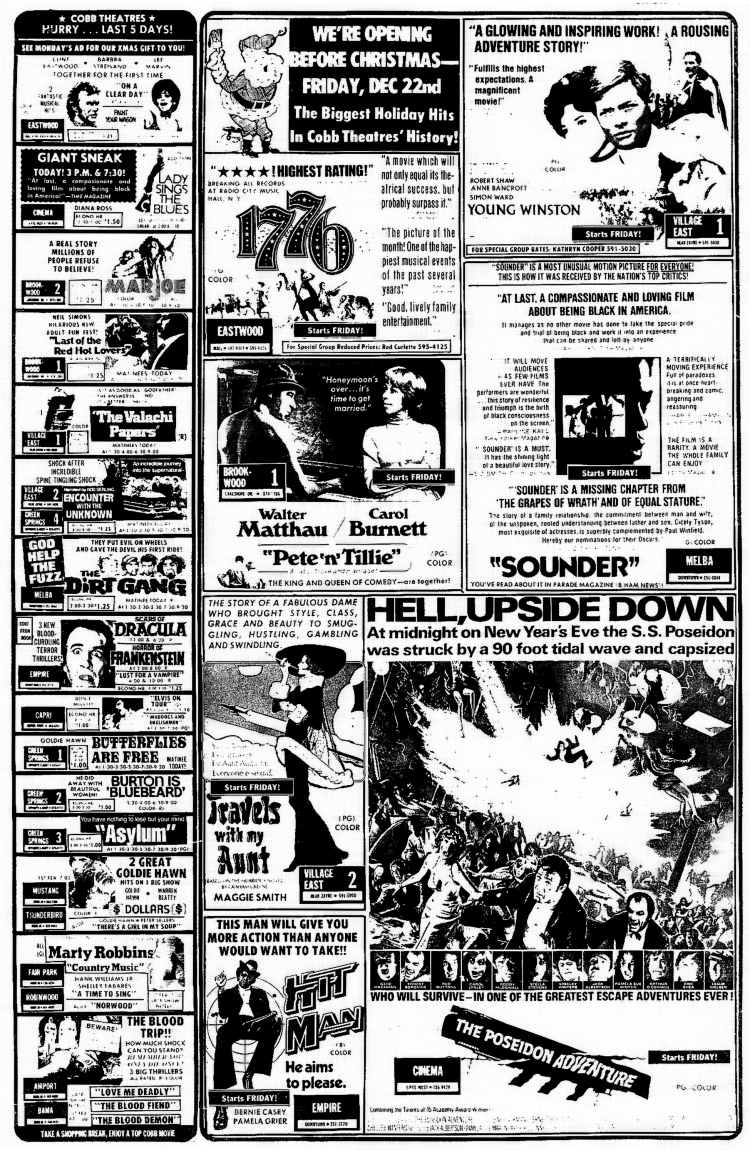 ---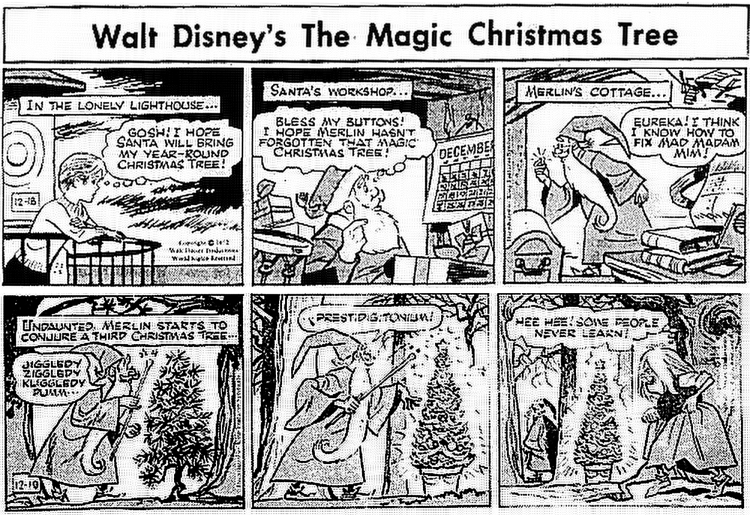 ---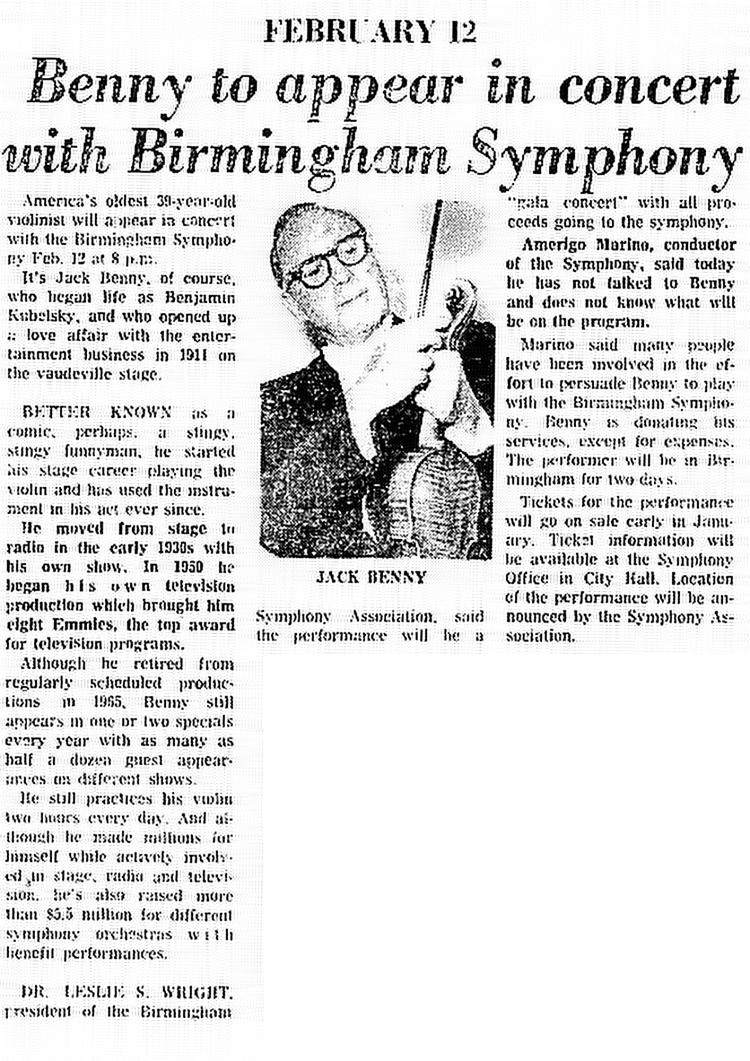 ---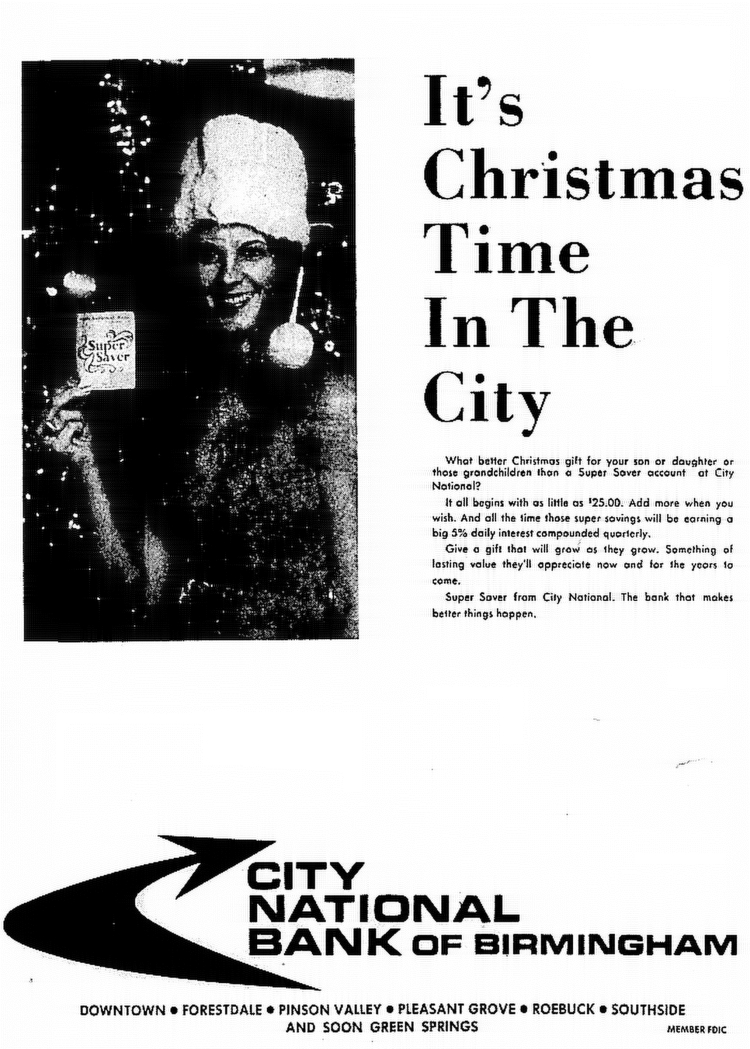 ---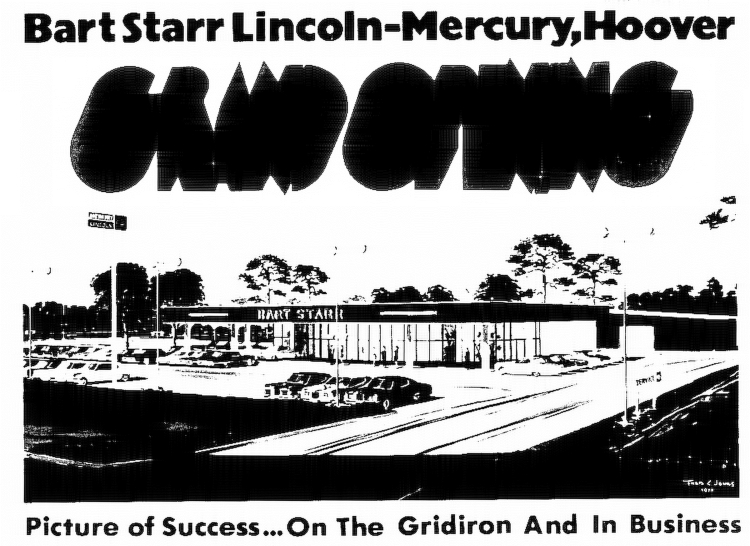 ---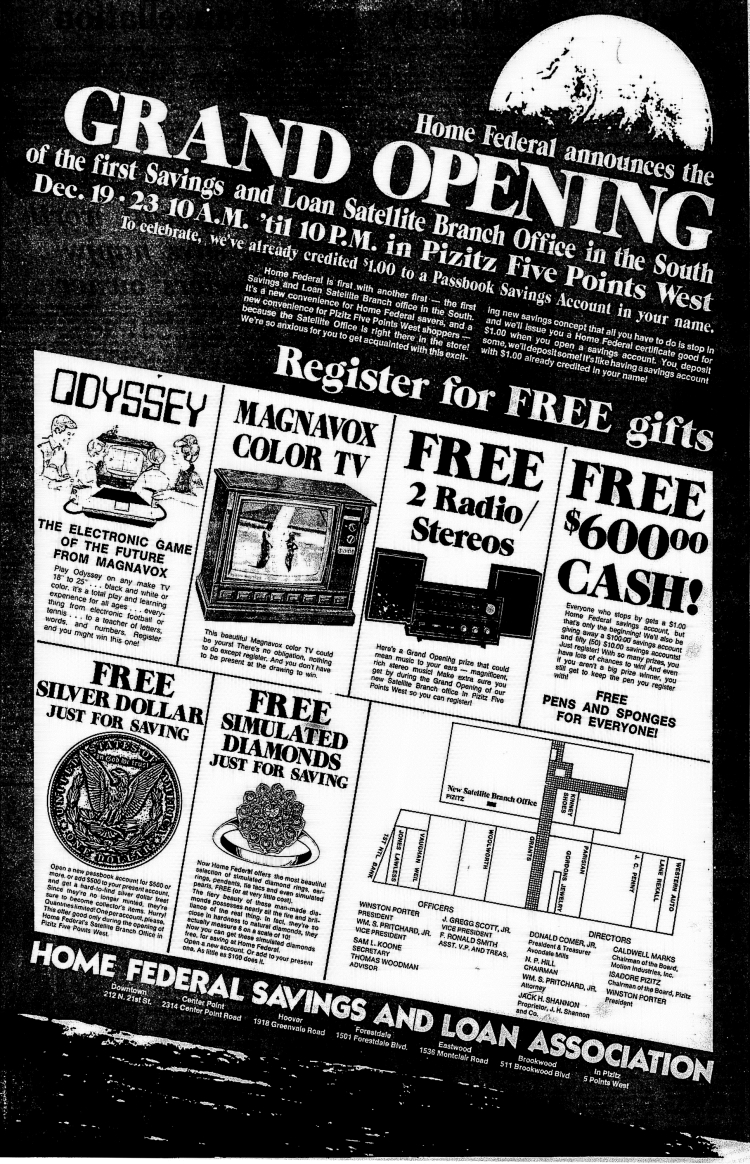 ODYSSEY -- the "home video game" age had arrived in 1972!
Oh, and don't worry -- your dollars are safe and secure in a savings & loan.

---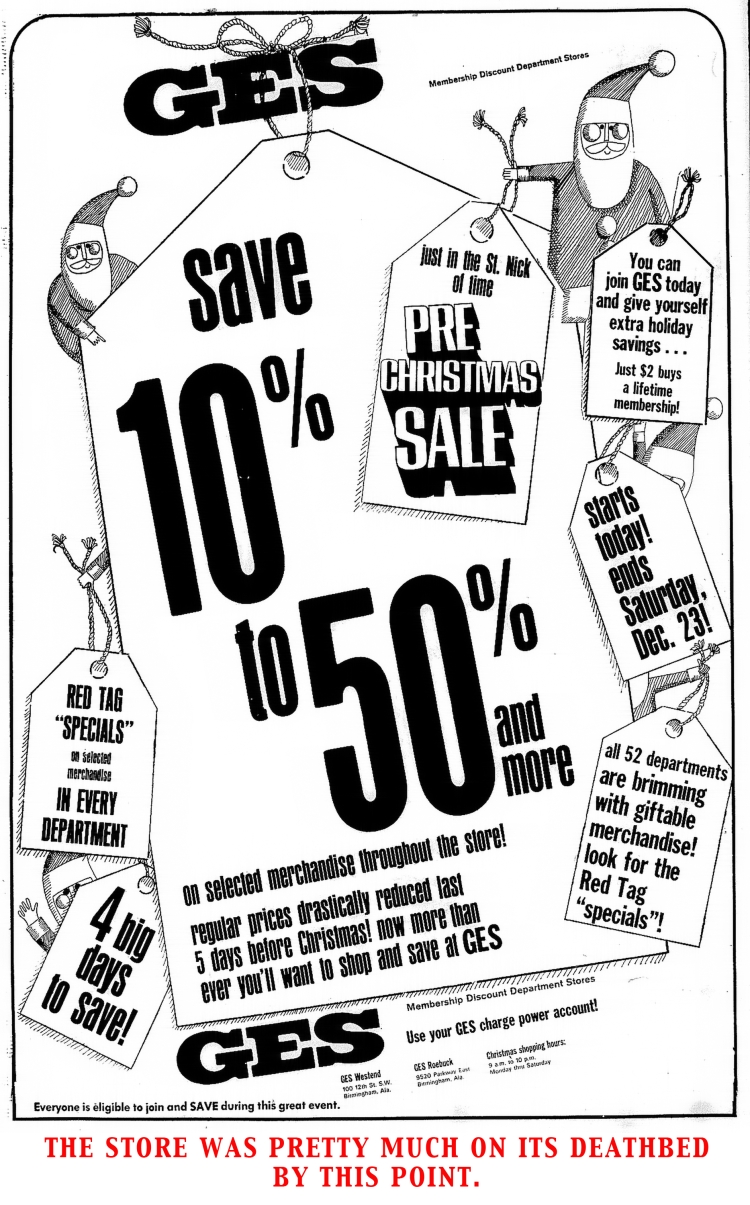 ---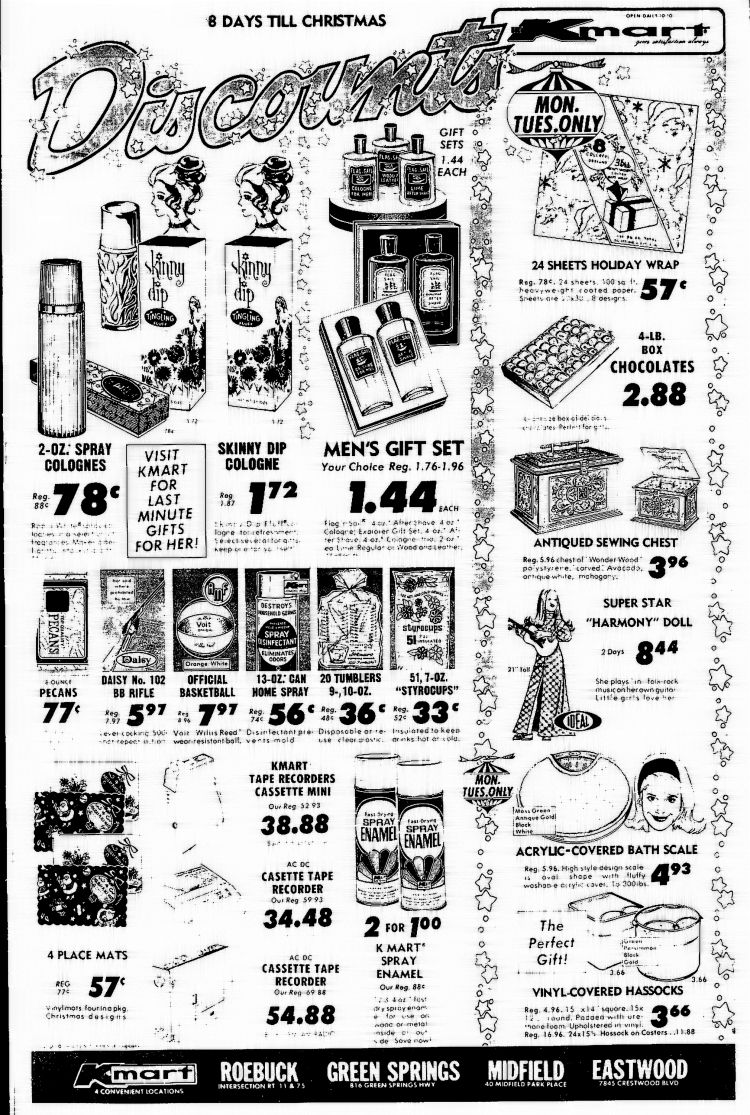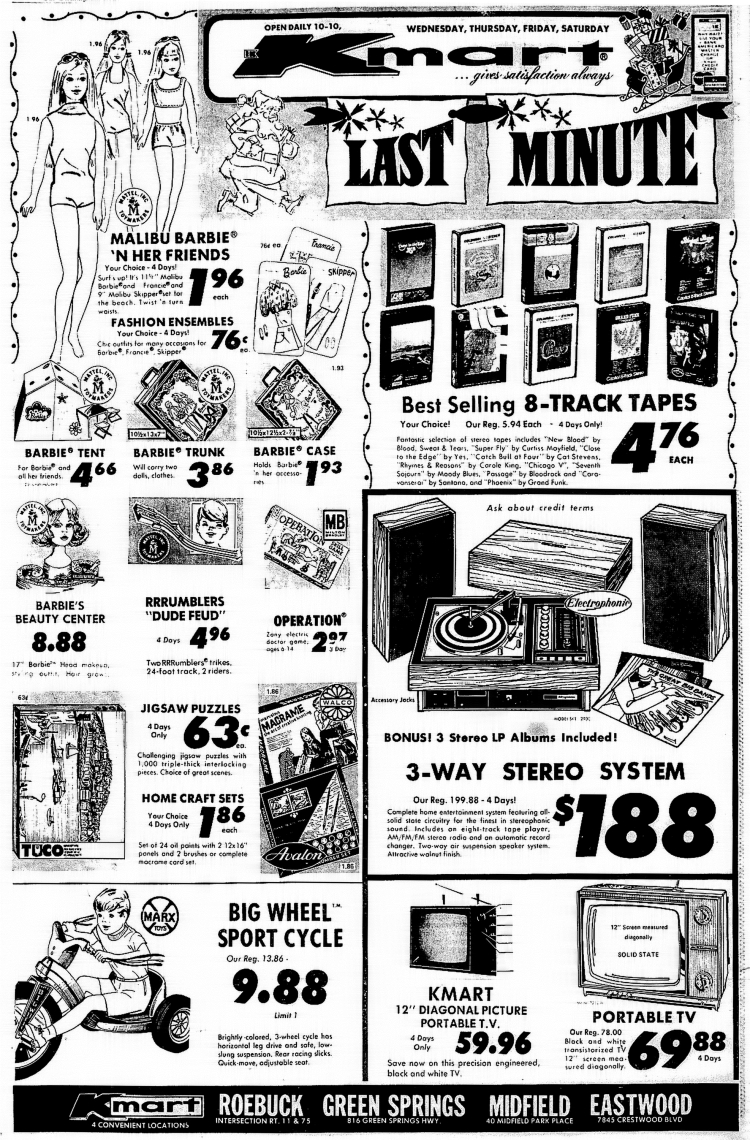 ---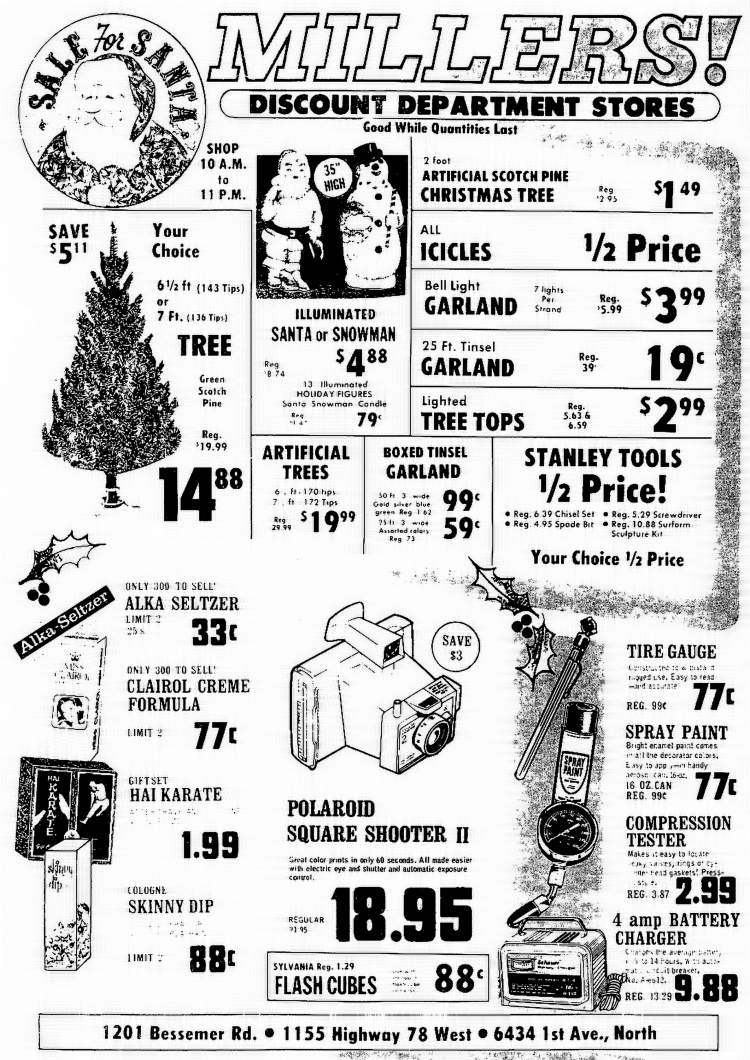 Miller's was still hanging in by 1972.

---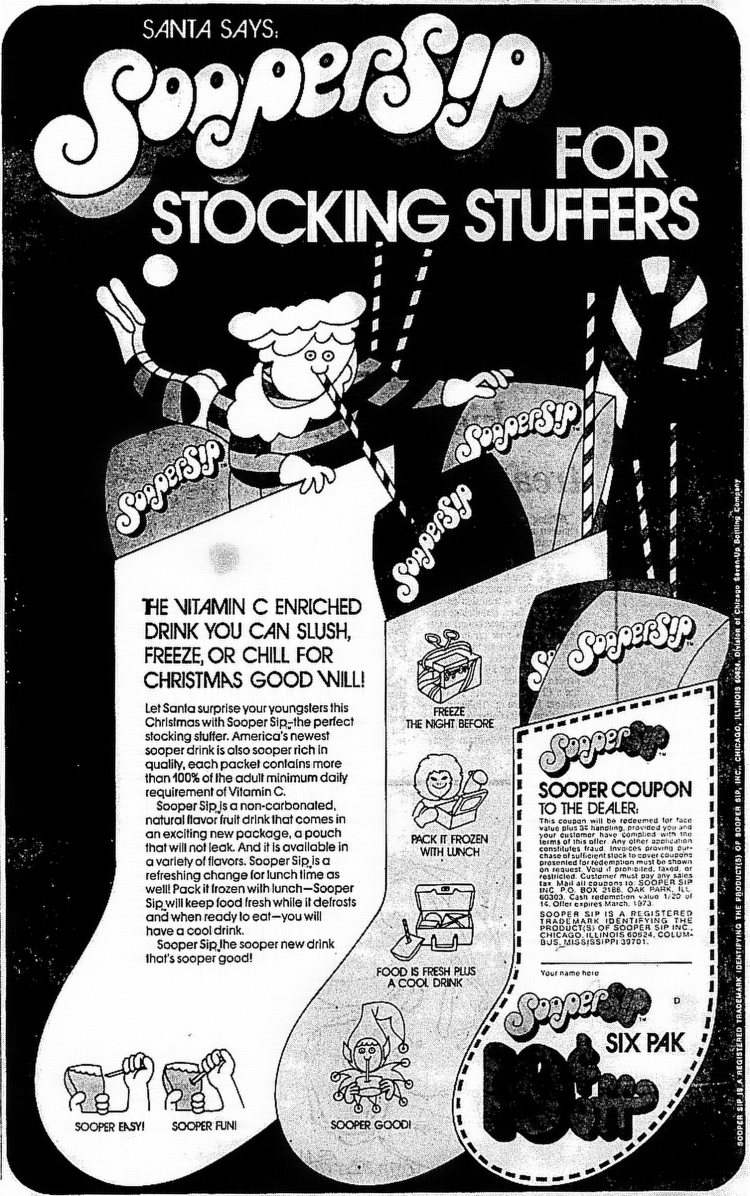 The pouch-with-a-straw idea would later gain better favor under a far less dorky name:

Capri Sun

!
---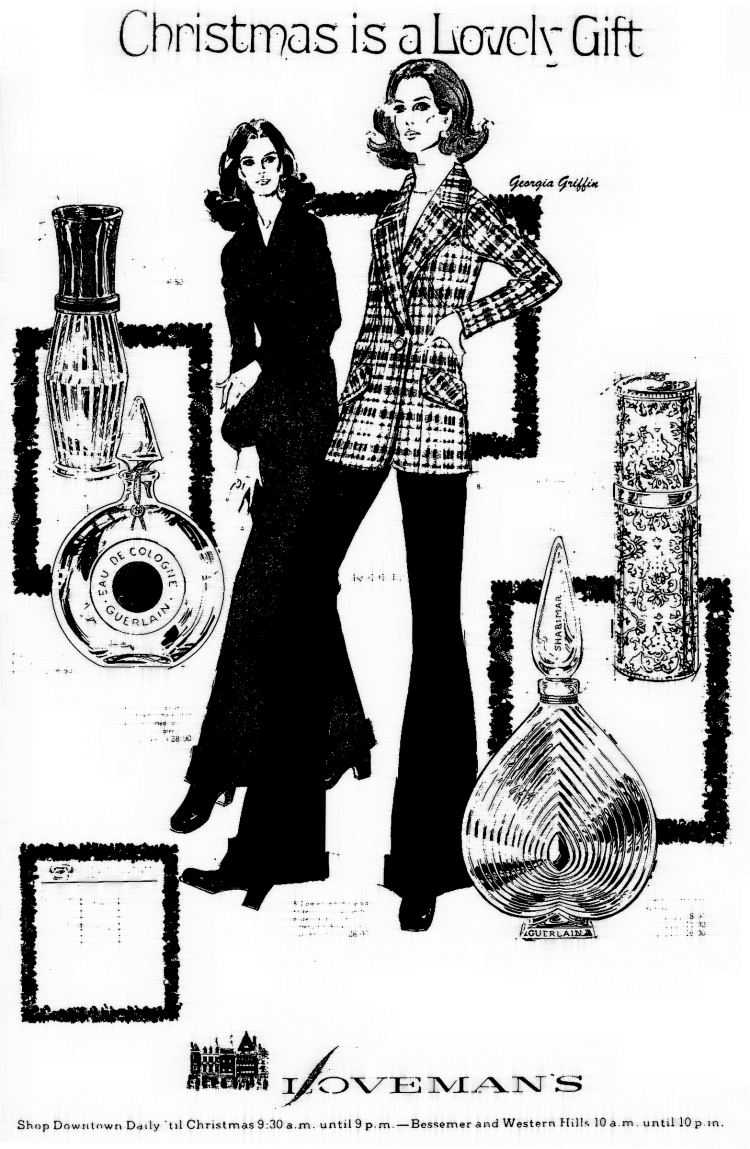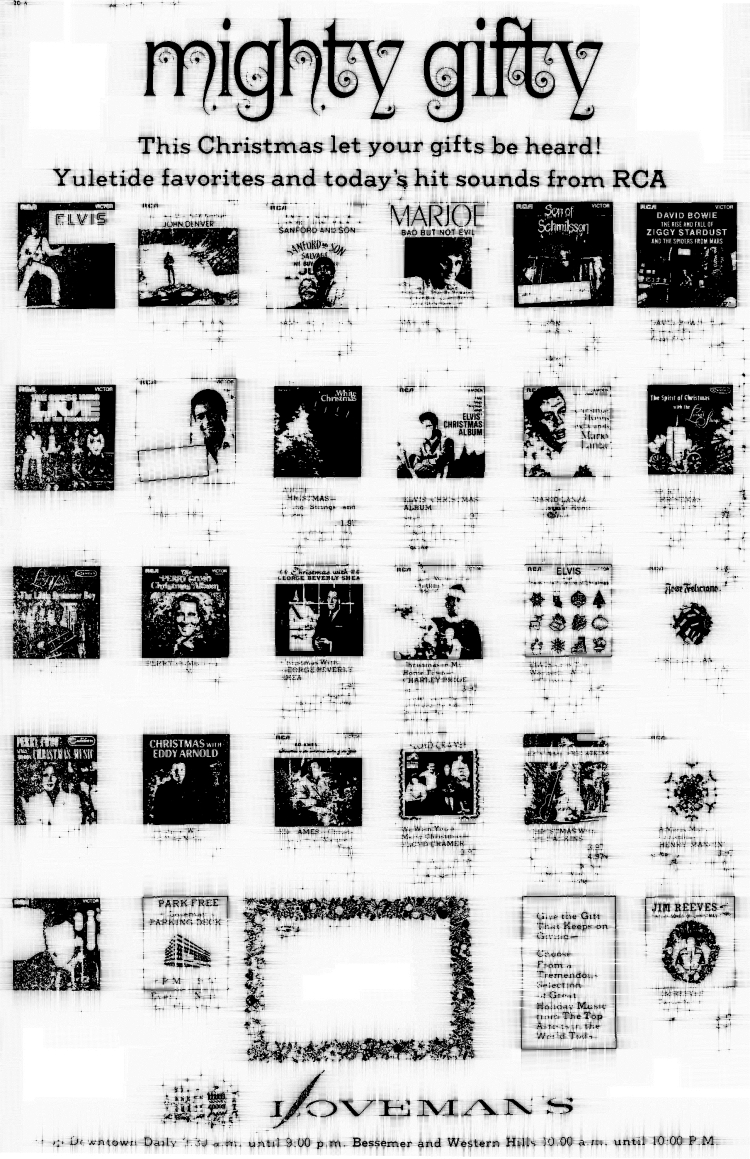 Even through the smudged ink we can see some really good (and, yes, also a few lame) albums.

Did somebody say "albums"?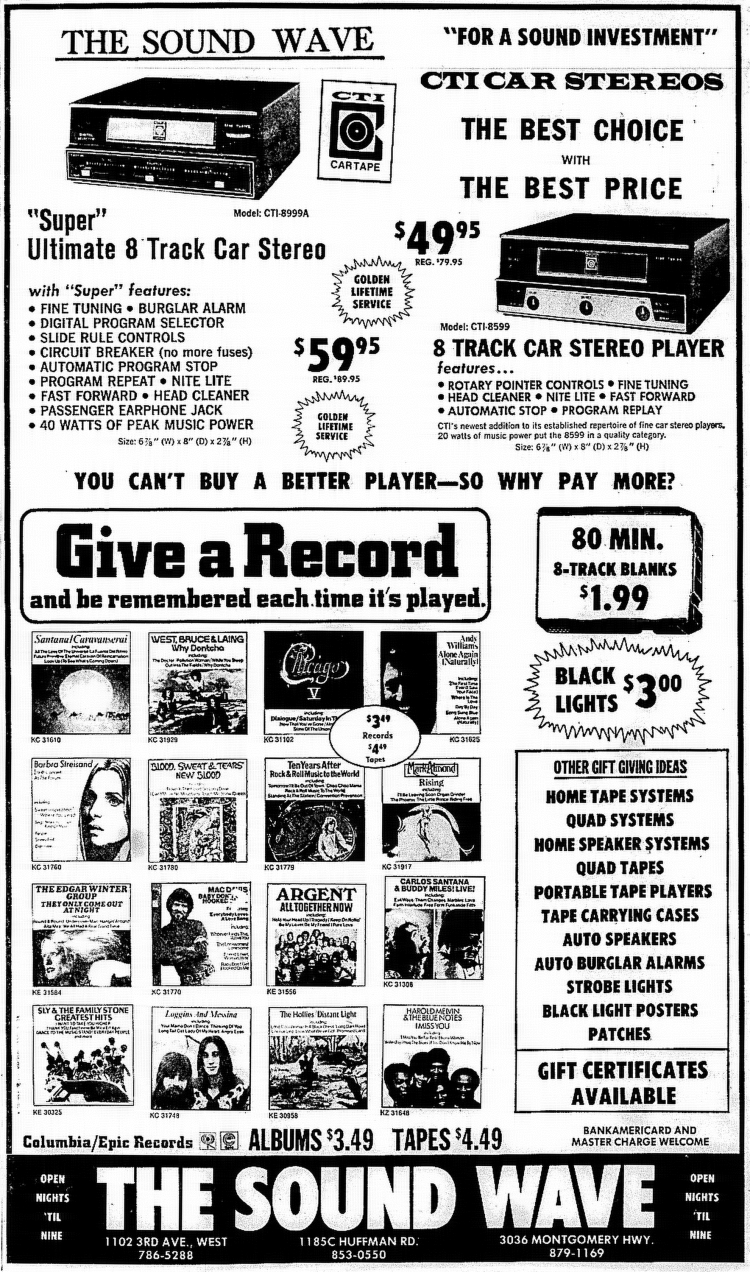 Black lights? Did they also carry a complete line of, umm, "paraphenalia"?
---
DECEMBER 1942 | DECEMBER 1952 | DECEMBER 1962 |