April 1970
---
APRIL 16: RED MOUNTAIN EXPRESSWAY OPENS. (sorta)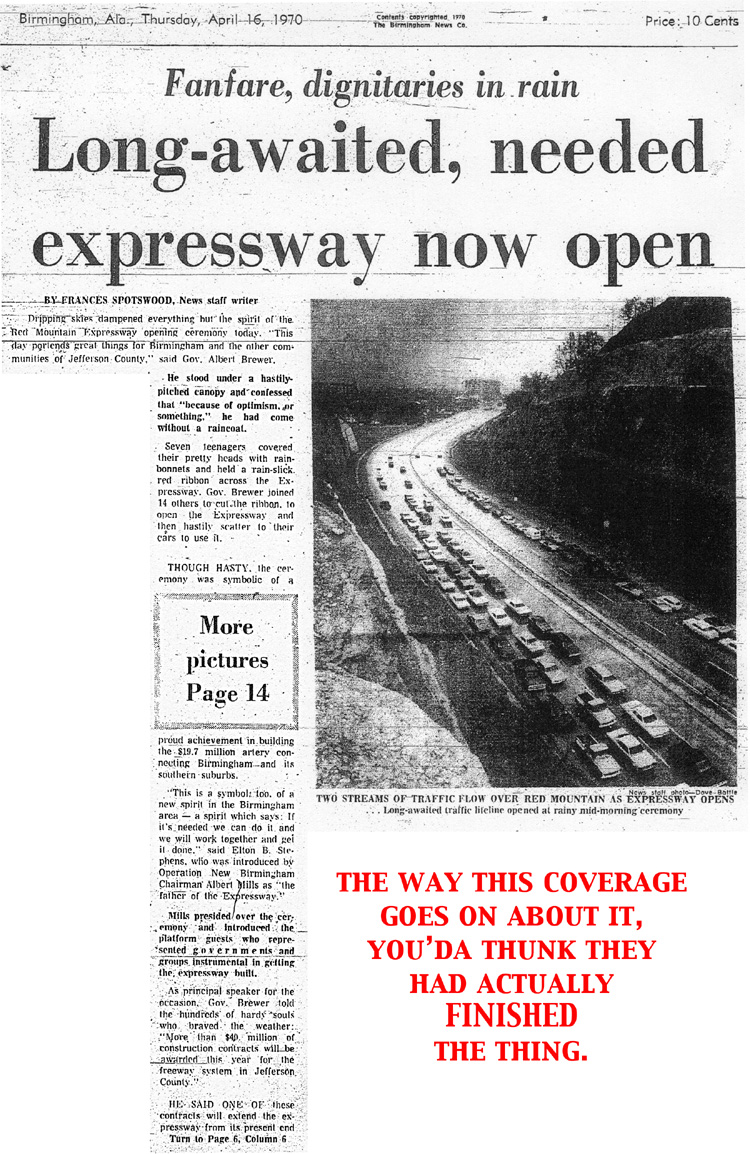 ---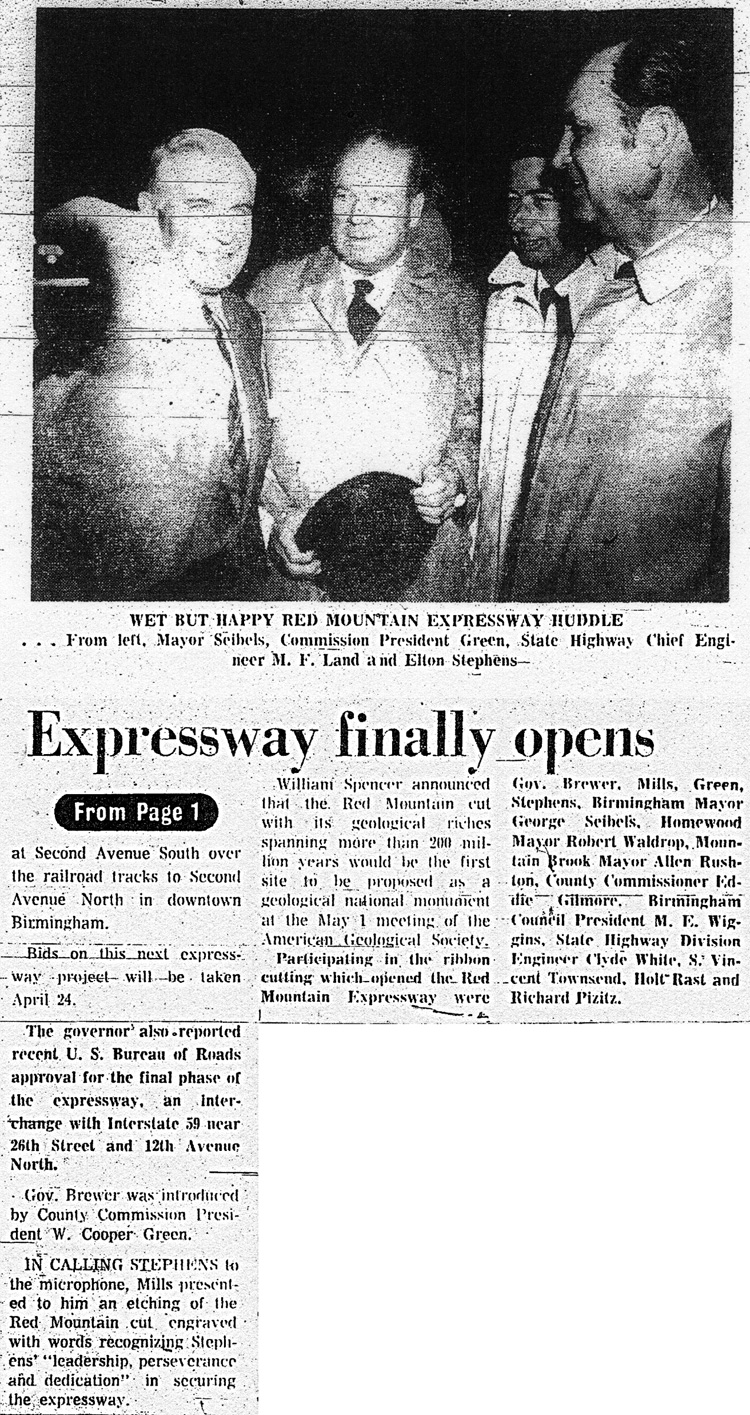 For the benefit of Birminghamians who'd never ventured past the wilds of Alabaster, Warrior, Argo or Leeds, the News printed a handy-dandy guide on how to use this, ummmm, thing.

The Red Mountain Expressway, as some of you know, did not complete the gap to I-20/59 until 1987.

"An all-new look, but the same great taste" ...
clearly this would NOT be the case 15 years later, when they fixed what wuddn't broke.


This was the point at which "Loud-mouth Lime" became "Loud-mouth Punch" while "Lefty Lemon" became "Lefty Lemon-Lime." Sort of the Funny Face equivalent of a sex-change operation, we guess.


Whatever Pizitz is a-sellin' here, I'm a-buyin'!


This was NOT playing on a theater screen in Beautiful Downtown Birmingham! You had to catch it at one of suburbia's fine drive-ins.

The Mighty 690 kept the
big concerts coming in '70.

Hmmmm, let's see what's on TV tonight.....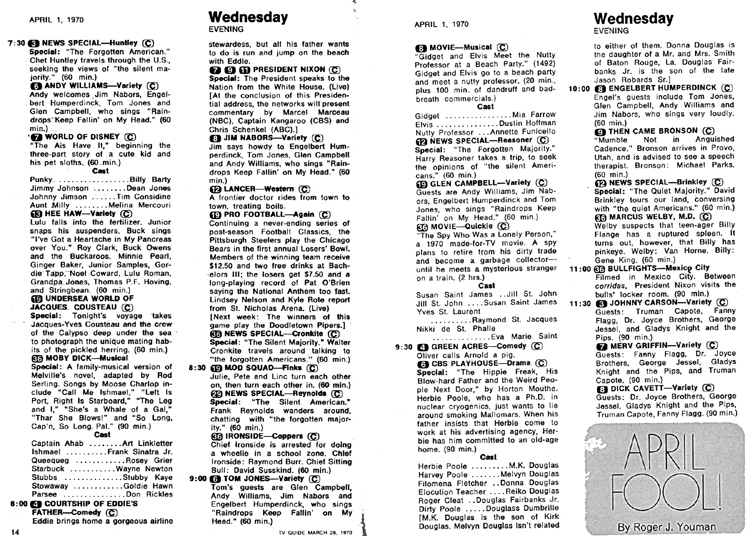 This was a gag spread in the March 28, 1970 issue of TV Guide. The depressing thing is, most all these programs (including the pickled herring Jacque Cousteau special) beat hades out of the garbage which passes for television in 2010.
[click to see a larger version]
---
APRIL 1940 | APRIL 1950 | APRIL 1960 | APRIL 1980 - R.I.P. LOVEMAN'S