June 1964
---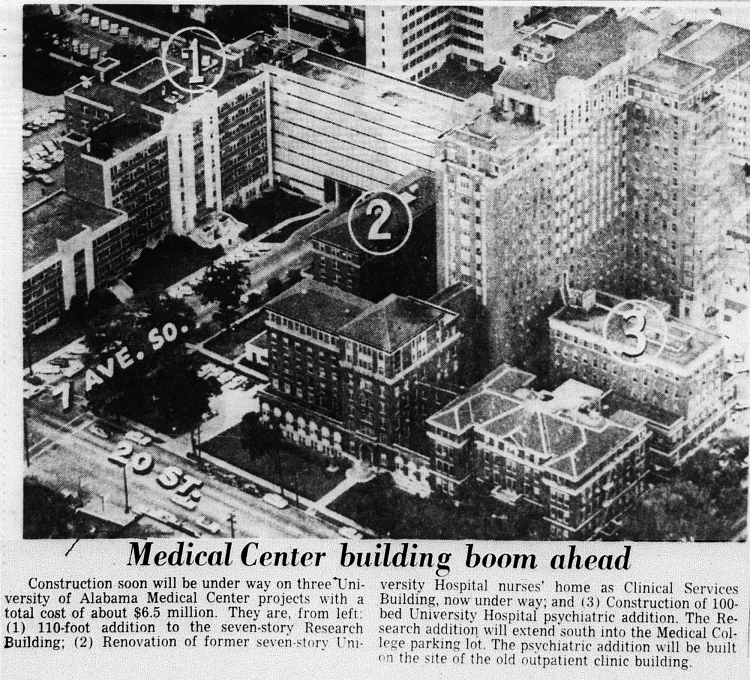 ---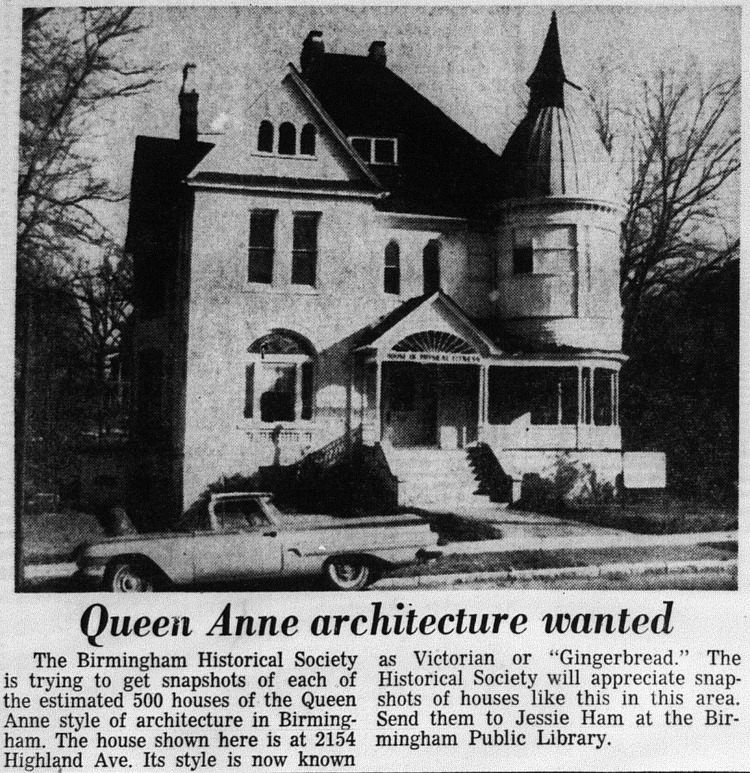 Notice that they tactfully avoid mentioning that the new Woodlawn location was formerly a funeral home.


---


One of the great movies of all time (although the complete cut hasn't been shown since its original run).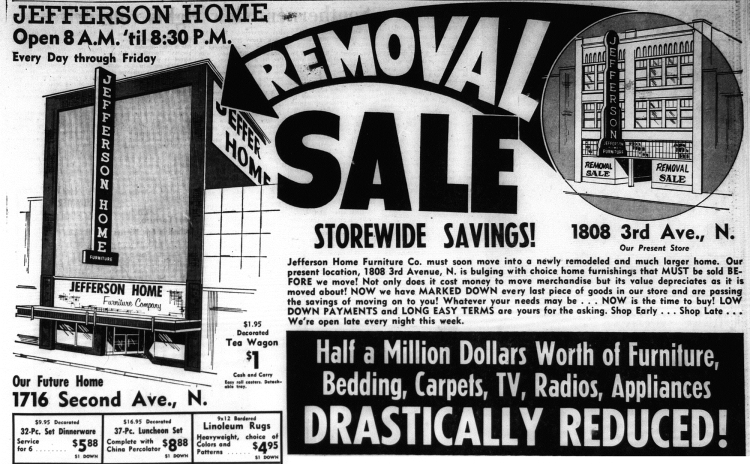 ---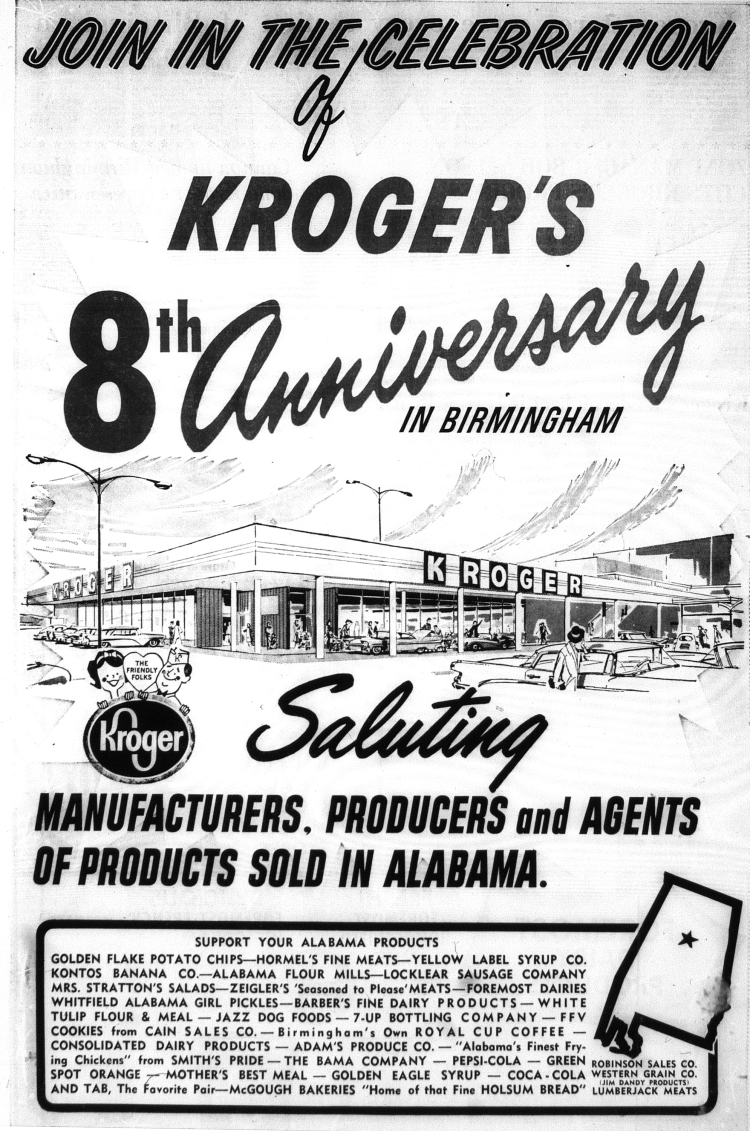 Oddly enough, in 1964 you'd have eight more years to "go Krogering" in Birmingham. They'd leave the market in 1972.
---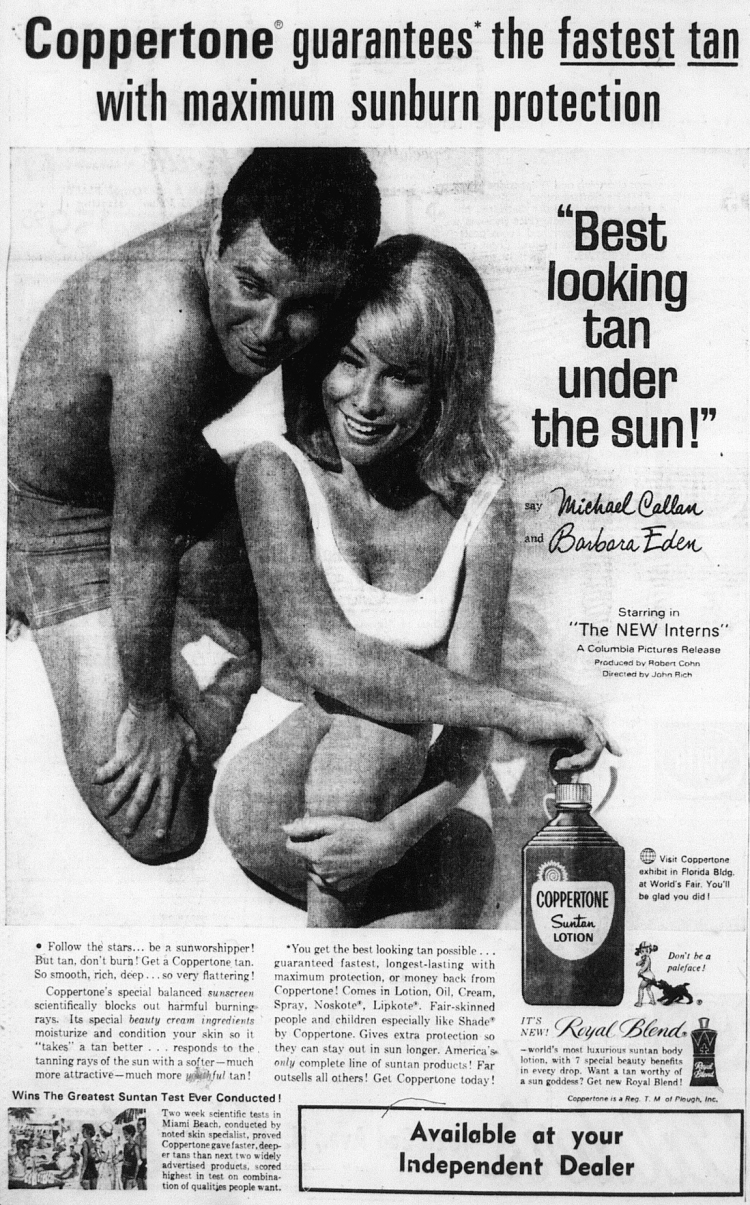 Barbara had to work on her tan while she could, before being trapped inside that bottle all those years.
---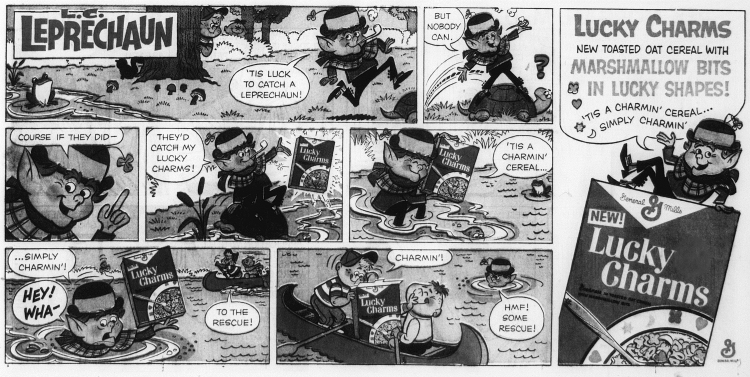 ---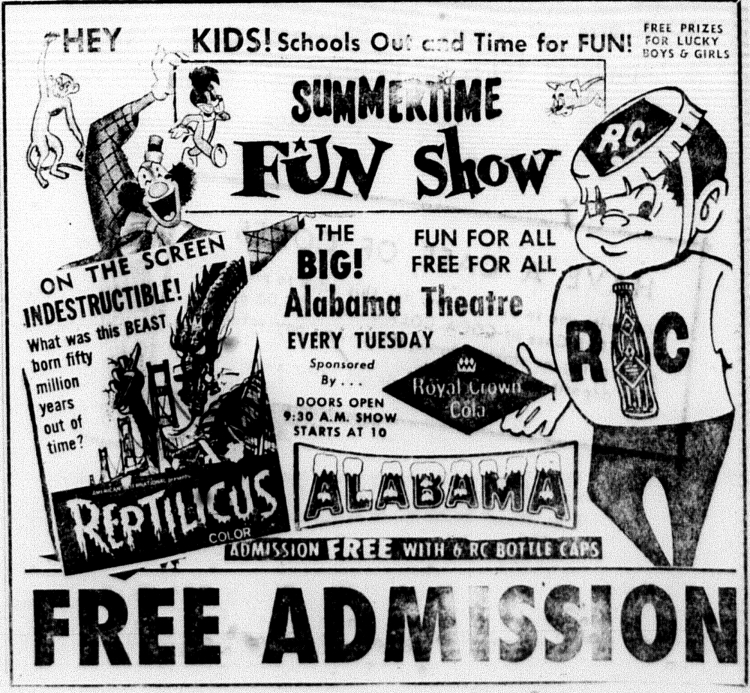 I think the Coca-Cola "Sprite" character lost his gig, but landed on his feet in a nice gig at Royal Crown, older and wiser.
---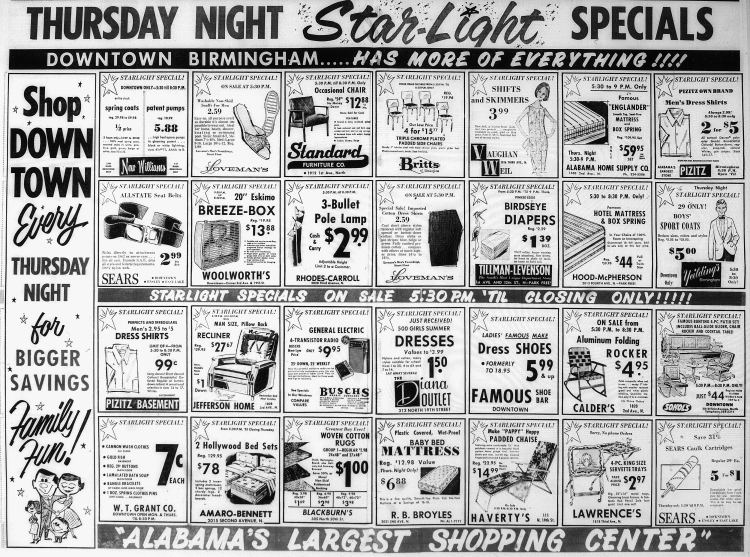 ---

GO TO JUNE 1974 | RETURN TO "THIS MONTH" PAGE