January 1951
---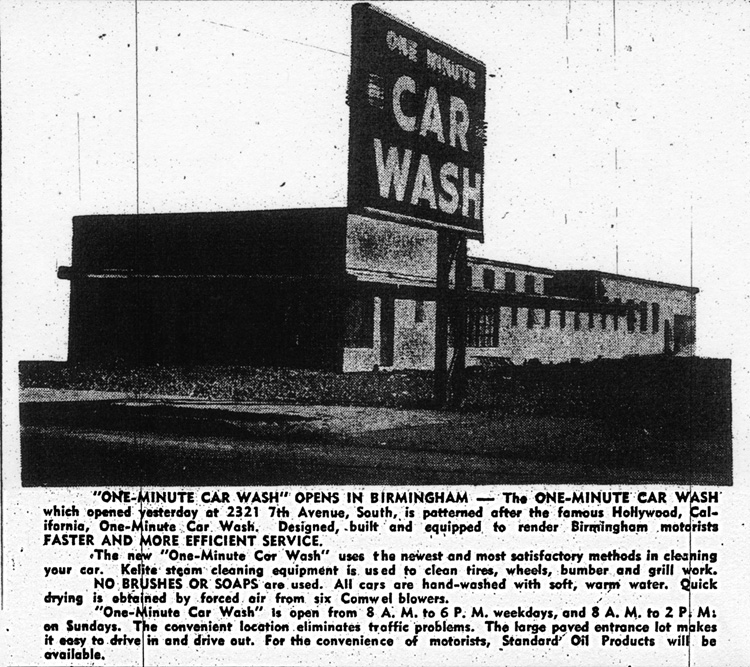 The address would seem to indicate that the junction of I-59 and the Red Mountain Expressway now passes over this site.



---


(RIGHT) Not to be confused with the "Johnny English" ball-point pen. (if you don't get the reference, I urge you to watch that movie!)




---





Only one killer in New York City?
This must have been the olden days.


The seats at the Ritz were made of ....
.... wait for it ....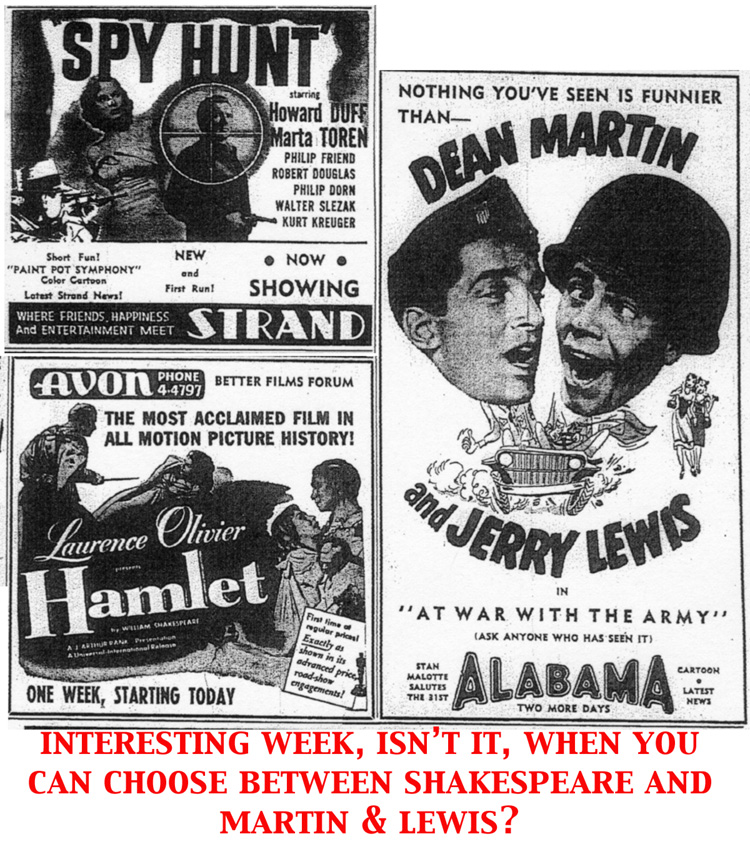 ---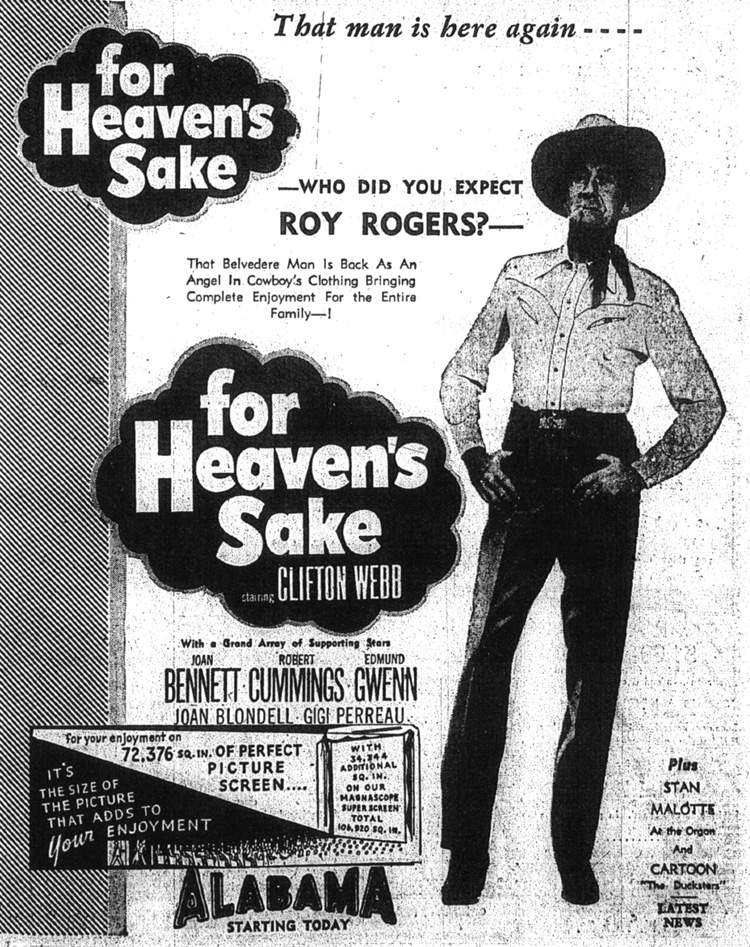 ---

It's 5:07 on a Wednesday afternoon as I type this.
So there's no better time to go brew a pot of Eight O'Clock Coffee.
Hey, don't try to stop me. Besides, I don't like coffee anyway! :-)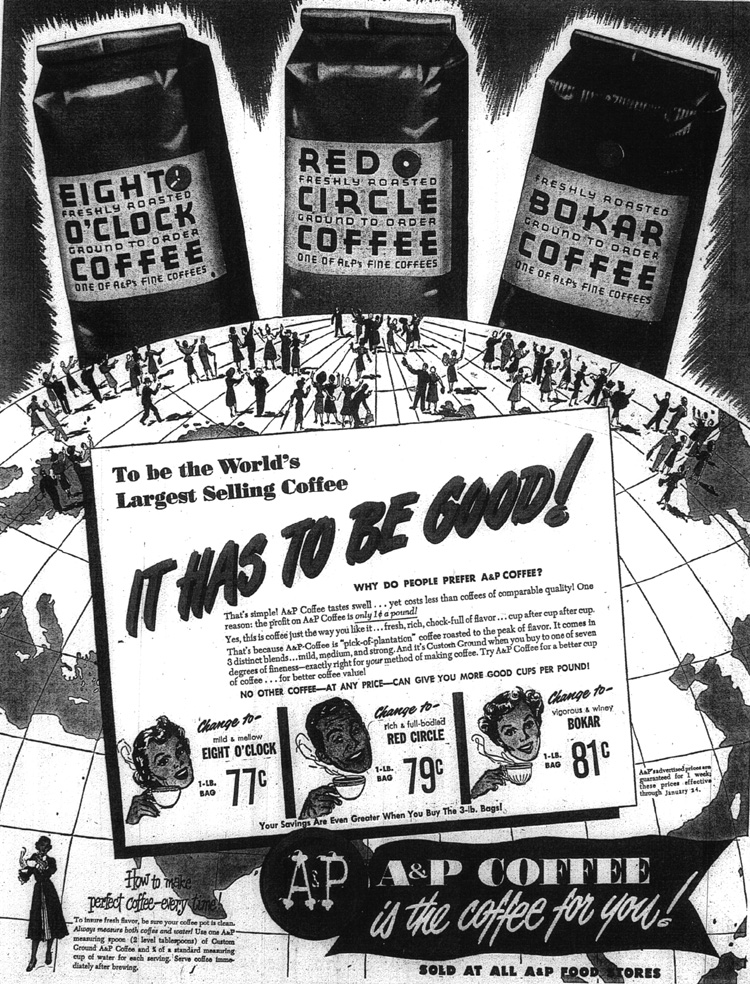 "Winey" Bokar Coffee? Winey?? Look, pal, I don't want my coffee whining.
Guess I'll have another Diet Mountain Dew -- THAT drink doesn't whine.

---
GO TO JANUARY 1961 | RETURN TO "THIS MONTH" PAGE