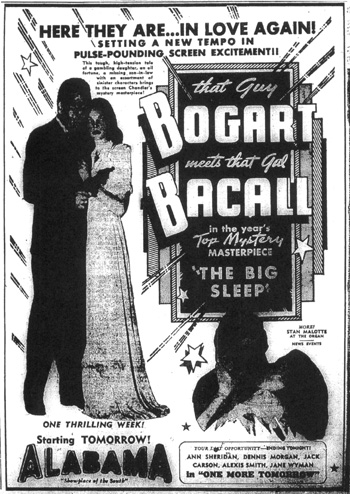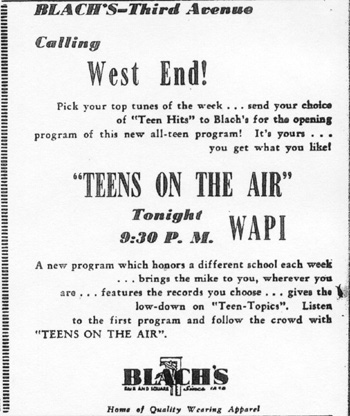 "Why are we doing this? Don't we know turning a bunch of teen hooligans loose in our studio will cause all sorts of moral turpitude?? Why can't WSGN do this?! They're the rock sta--
Oh, never mind. It's 1946. It's safe to let our fine, upstanding teen citizens into master control."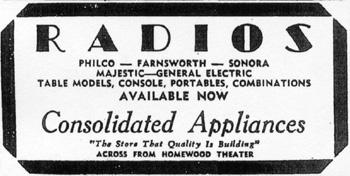 ...just in case you lacked a Philco to tune in all this entertainment.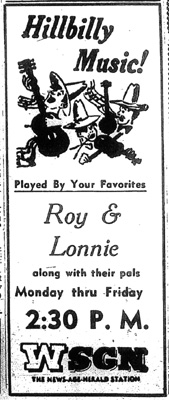 "Hillbilly Music" on WSGN??!!

That's right. In 1946, WSGN -- in addition to being the city's ABC Radio affiliate -- also offered up a diverse array of music, including a program of country tunes.

Of course we all know WSGN would soon cash in on a new fad called "rock & roll", change its format and make radio history.