Reddy K. was quite the renaissance man!

---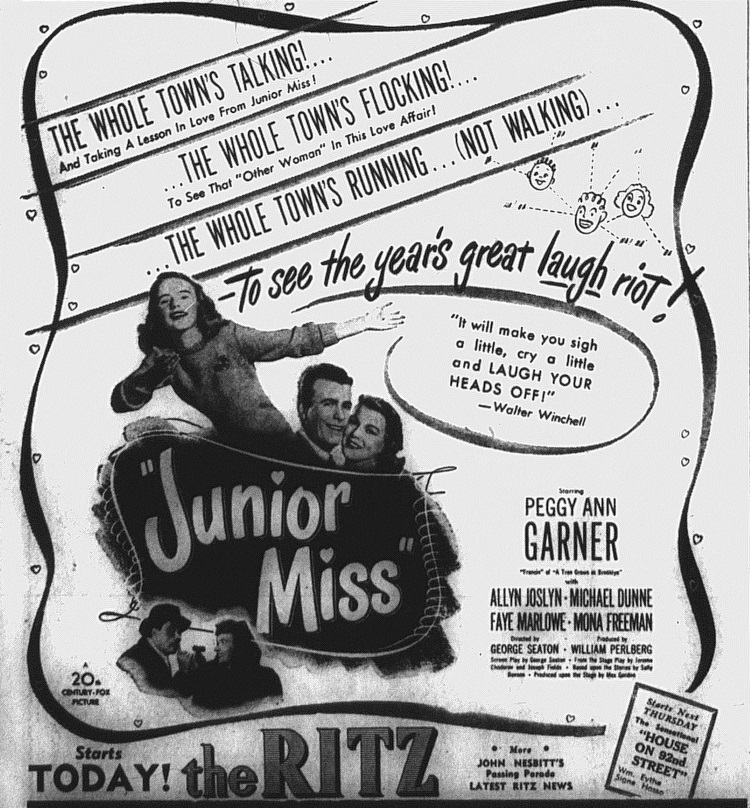 ---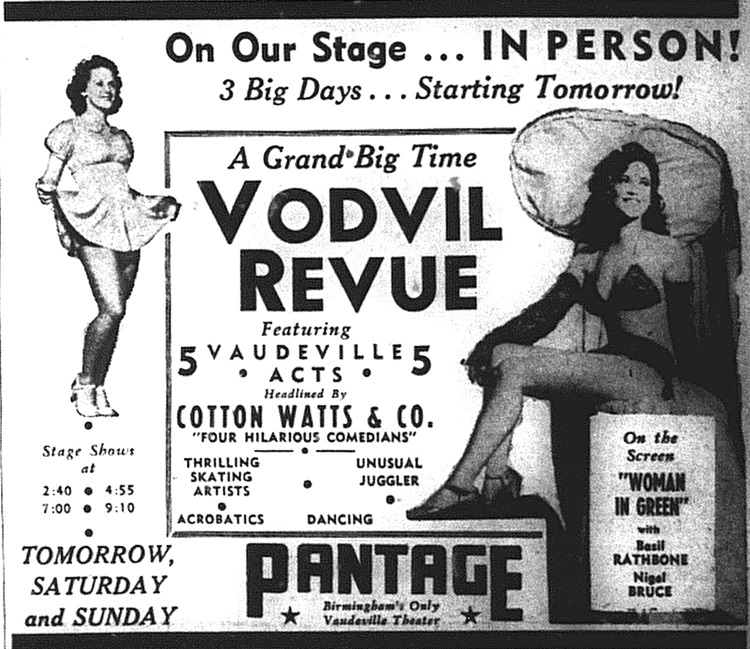 On our stage ..... right here on this shew!
(No, wait, this isn't the 1955 or 1965 page. My bad.)

---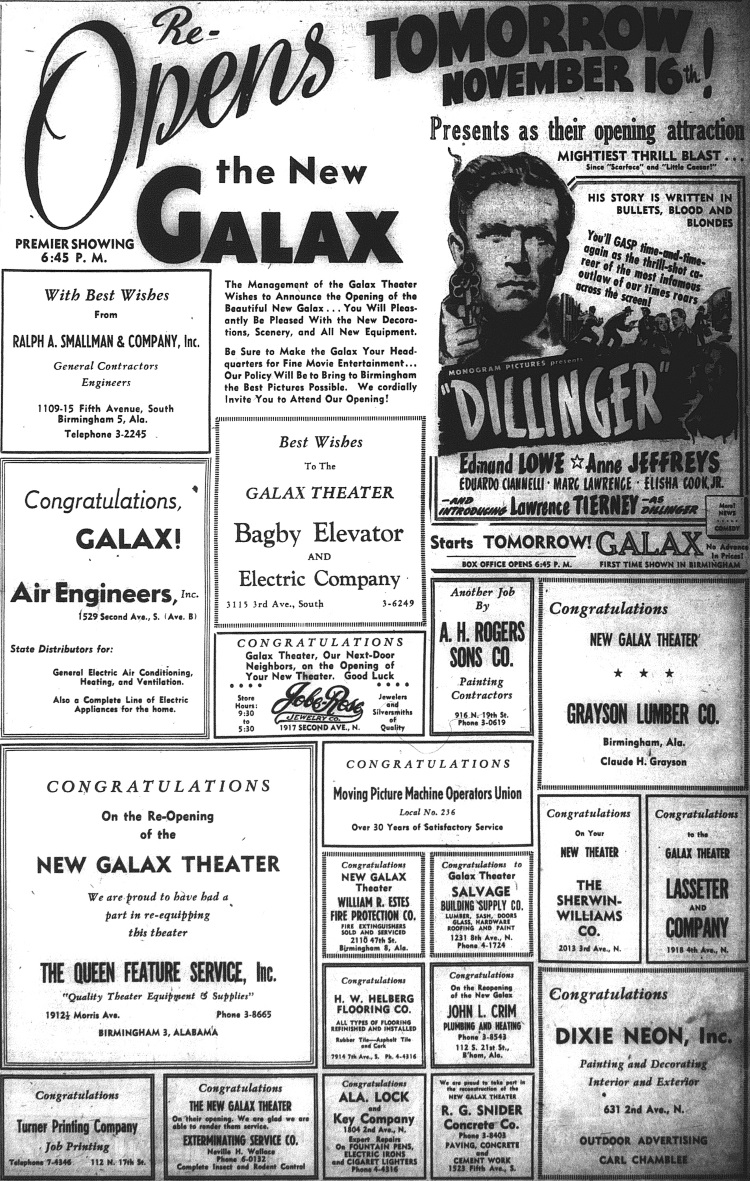 ---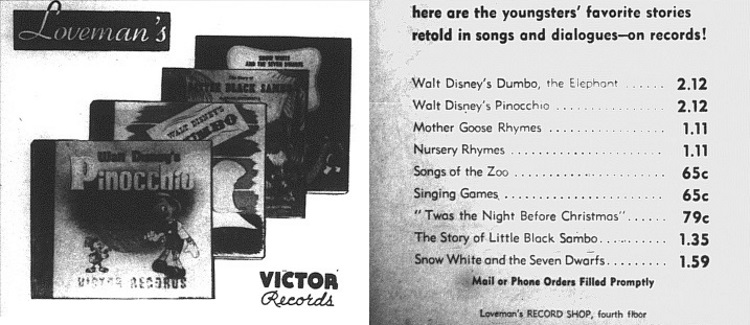 I don't know about you, but those 78 RPM albums
look an awful lot like compact disc covers!

---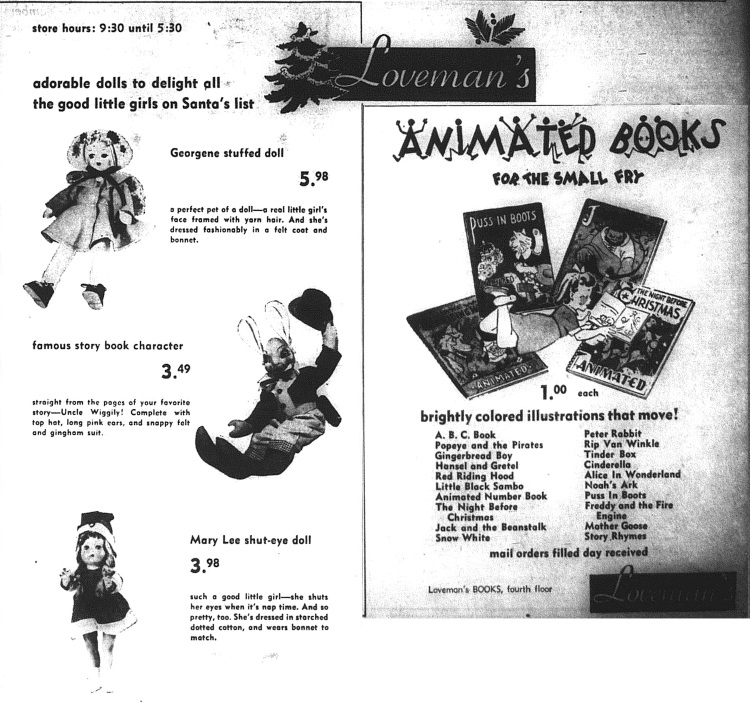 That "Ungle Wiggily" character looks a mite scary.
---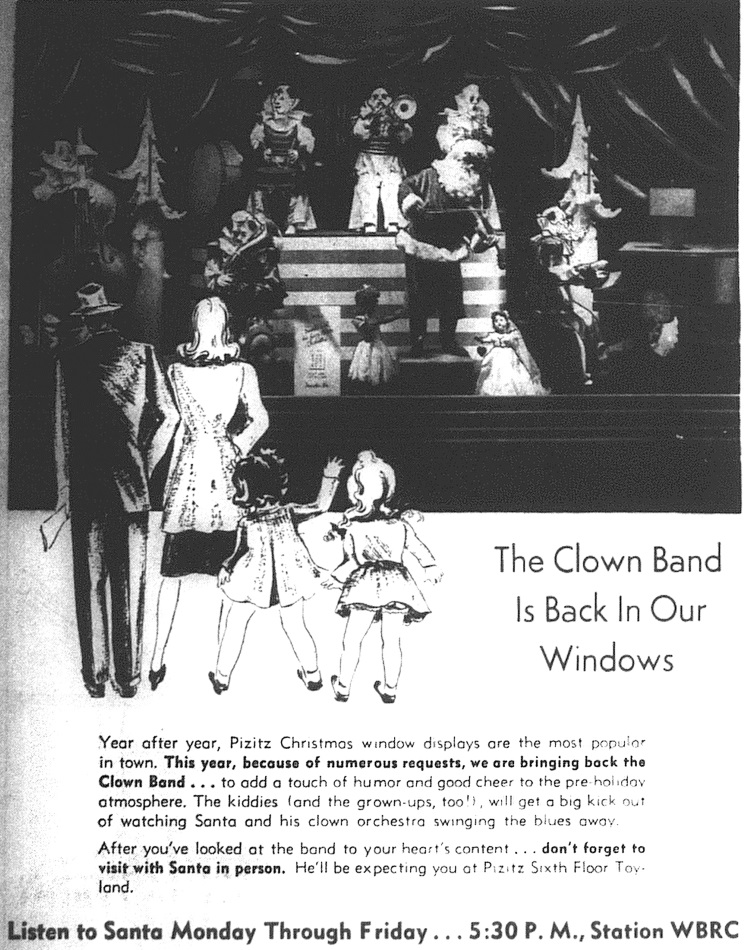 Since there are virtually no photos of the downtown
Christmas windows, poor quality ads such as this one
are all we have to show what they were like.
---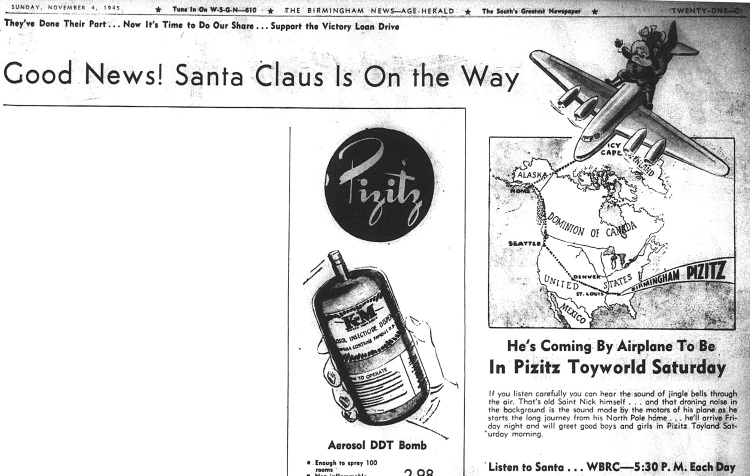 SANTA WARS!!!
And you thought World War II was a big deal....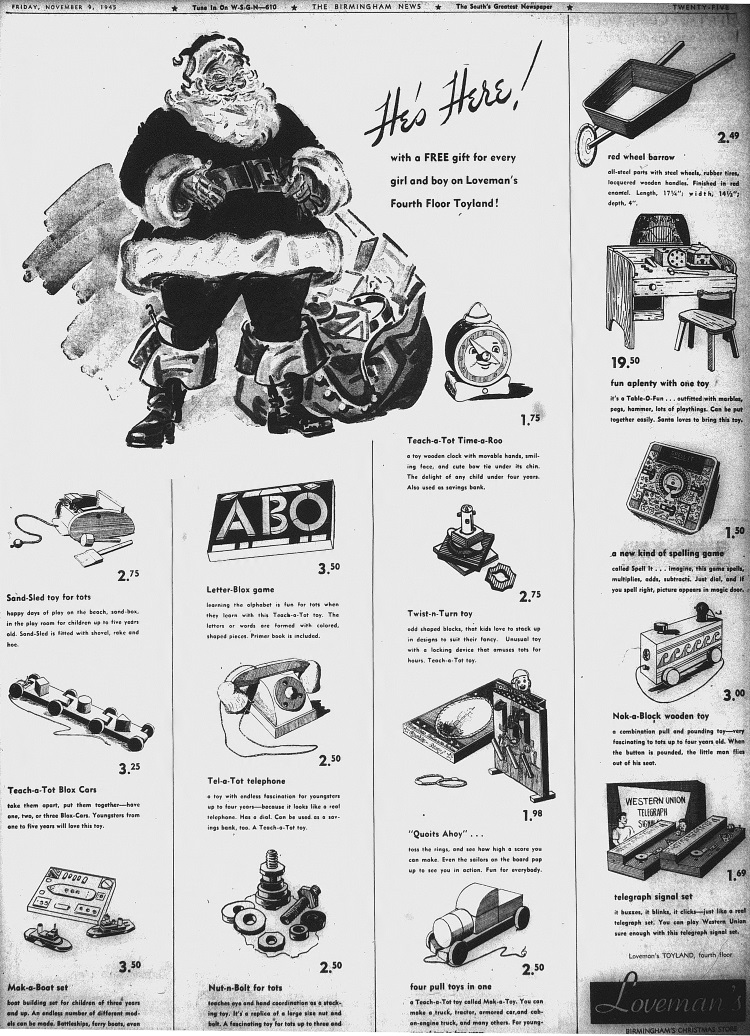 ---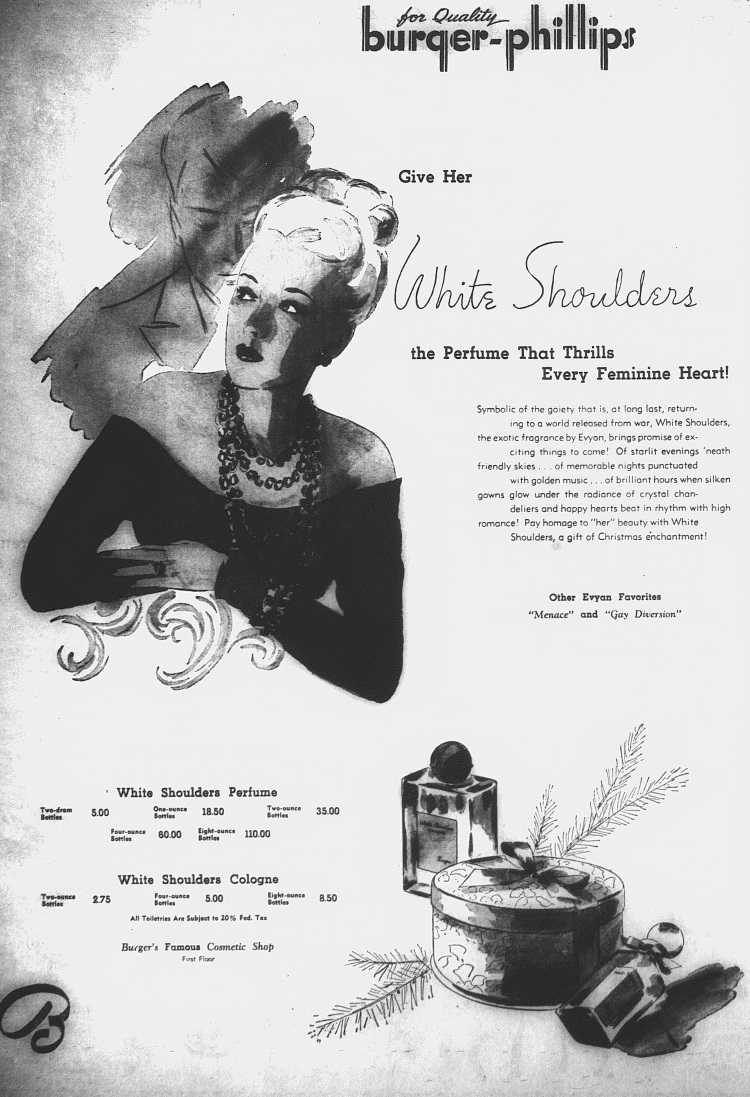 Not that it matters to anyone but me, but White Shoulders was
my mom's preferred perfume in her later years. This one's for you, Ma!
---