Partying at Grayson's, Southside: 1945
---
We here at BIRMINGHAM REWOUND can heartily agree with the lyrics of one of the songs from the 1967 movie version of Doctor Dolittle: "And each new day undoubtedly brings still more beautiful things…" We get so many submissions by mail and e-mail that it is quite impossible to get them all onto the site in a timely manner (which is the main reason we had to discontinue the "Memories" section of the site). As an example of the type of unsolicited goodies we get, this letter came from reader Jo Ann Robison Washington of Jacksonville, AL:
Even though my family has been gone since 1951, I have fond memories of many of the places you included in your archives.
Enclosed are a couple of photos my mother kept from the years she and my dad worked as Counselors of the Young People in the Methodist Sub-District. When the church groups would come together for meetings, they would also go to Grayson's for the most fantastic malted milks (I can still taste them) and ice cream. These photos were taken in 1945-46. I'm the little girl in both of them. They included me in so many of their activities even though I was a child.
My parents (Rev. Hubert & Margaret Robison) entered full-time ministry in 1951 and served numerous Methodist churches throughout the North Alabama Conference, but Birmingham was home until then.
Although we do not know what month Mrs, Washington's two photos of Grayson's were taken, since this is a good time of year to be craving ice cream and malted milks, we thought it might help us all cool off to share them here. Thanks to Mrs. Washington and everyone else who submits material for BIRMINGHAM REWOUND!
-- Tim Hollis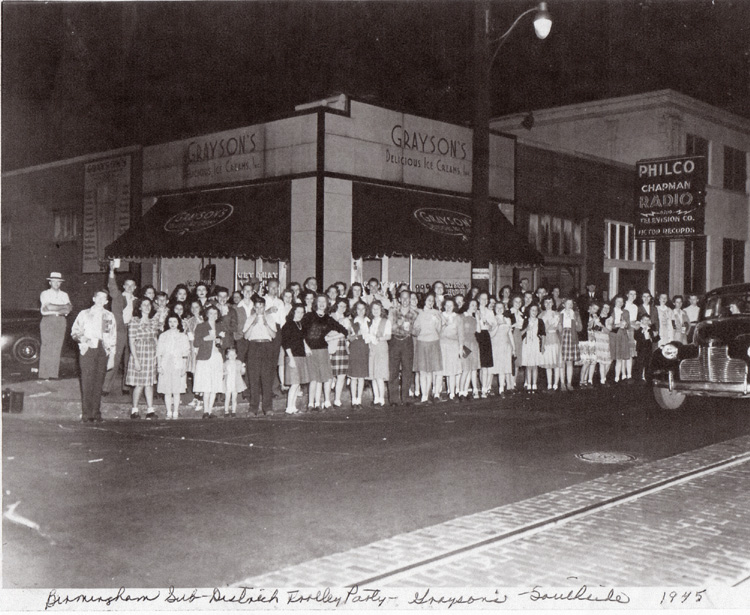 ---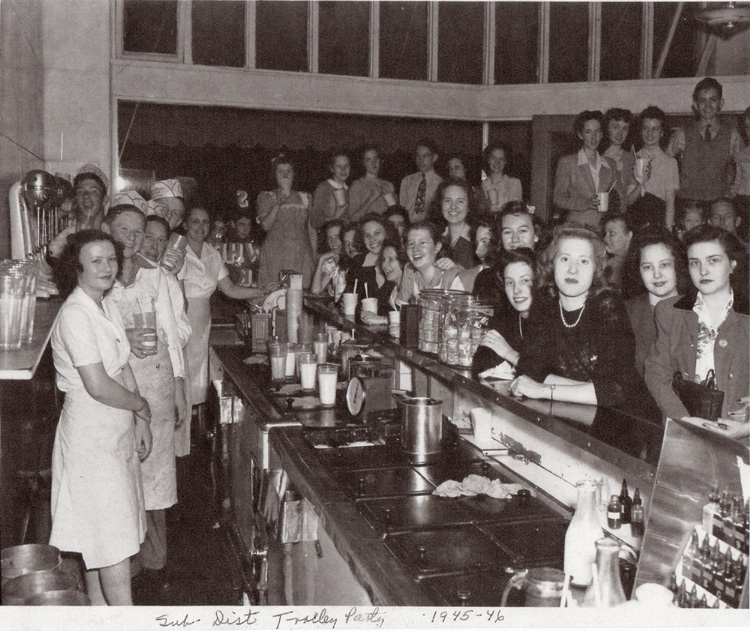 ---

Page created 01/03/2010 -- 402 PM EST ... spun off from feature on main page

Return to main page