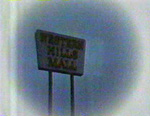 Western Hills Mall
40 YEARS ... 1970-2010
---

Birmingham's third shopping mall opened its doors Wednesday, February 18, 1970, giving those on the west side a taste of what those around Eastwood Mall had been enjoying for nearly ten years. Western Hills, like most shopping malls built in that era, was an I-shaped footprint with two anchors. Those anchors were Penney's and Loveman's.

Here are some vintage advertisements and pictures, from the opening and through the 1970s and 1980s....................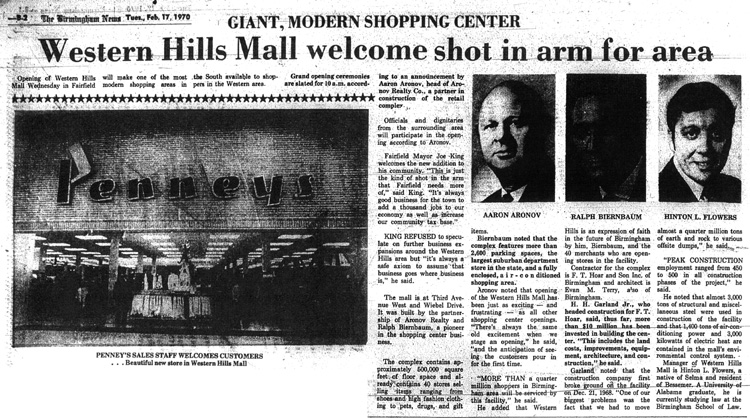 ---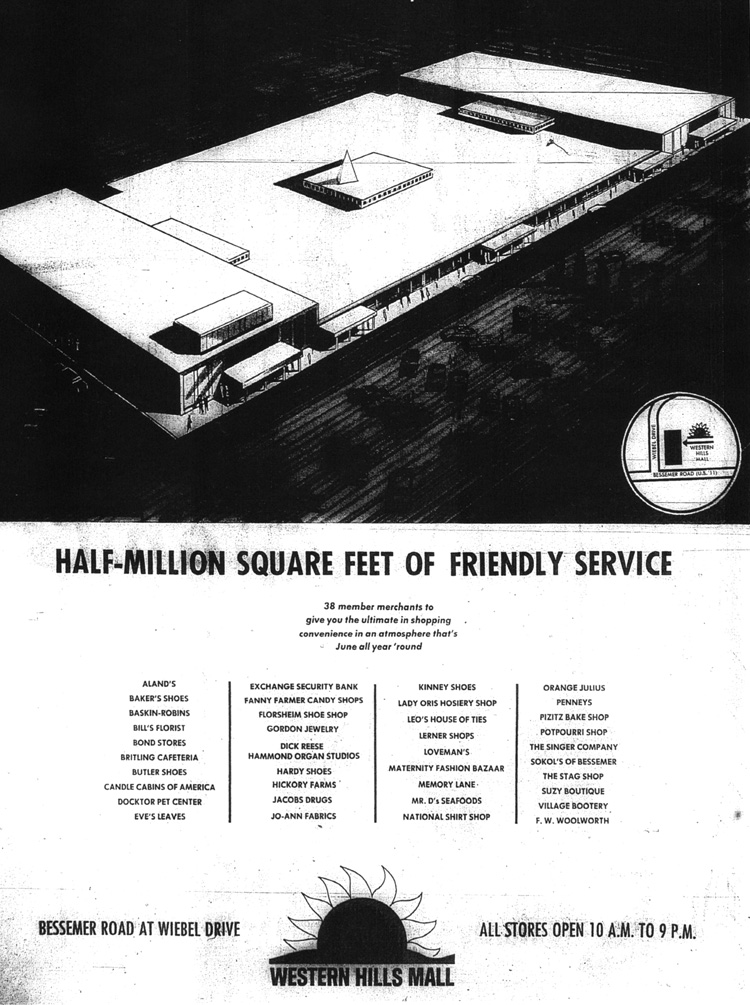 ---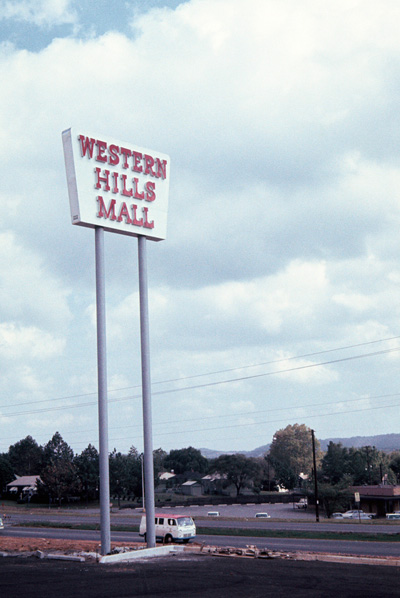 Original mall signage after its installation.

---
| | |
| --- | --- |
| --- | You didn't need a "food court" to have a succulent choice of eating places in Western Hills Mall ... Woolworth's offered one of their iconic "Lunchonette" counters ... Britling Cafeteria had a location ... so did Pizitz Bake Shop ... even Hickory Farms joined the ranks. |
| | |
plus, Harvest House put up a serving line ...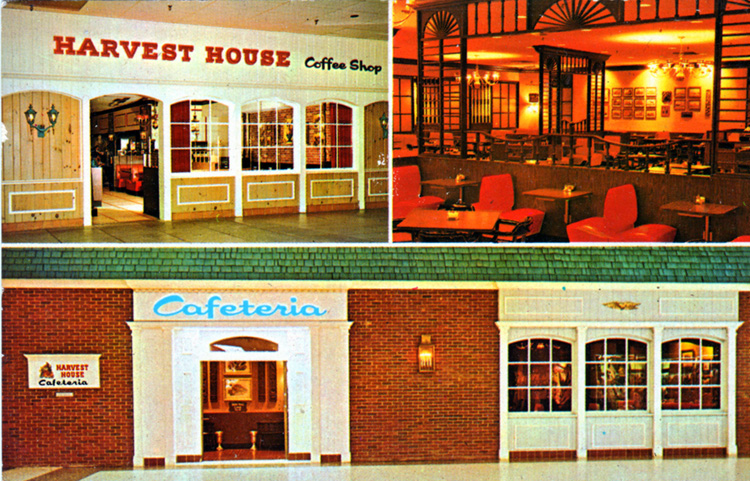 ....oh, and a "fast seafood" eatery comes to Birmingham. A new chain based out of Nashville. It was called Mr. D's, but several years later would change its title to one you'll recognize: Captain.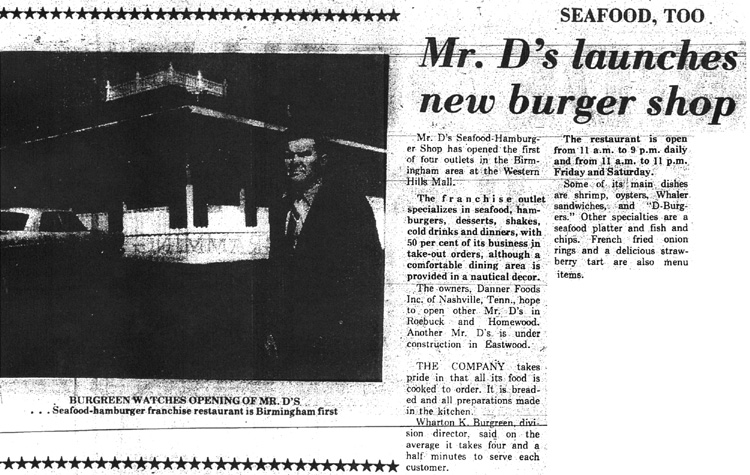 ---
MORE....
---

This page created 01/31/2010 -- 1123 PM EST

BACK TO FEBRUARY 1970
BACK TO FEATURES PAGE