EASTWOOD MALL PHOTO GALLERY #10
Pictures of the property and ongoing demolition,
taken by Allen Huguley on Sunday, June 25, 2006.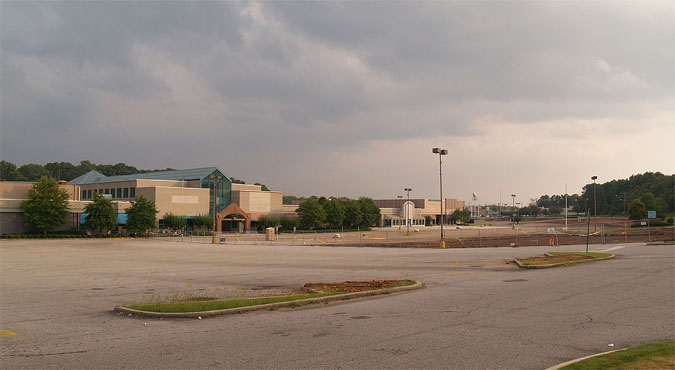 The emptiness as it appeared from Hwy. 78 on Sunday, June 25.
The storm clouds in the distance perfectly frame the whole mood.
You might want to get a box of tissue, folks .... these pictures hurt ........
ATTENTION, KMART MANAGEMENT!

Missing one of your buggys?

Here it is.

Come on out, Mr. Stop Sign.

Don't be shy.....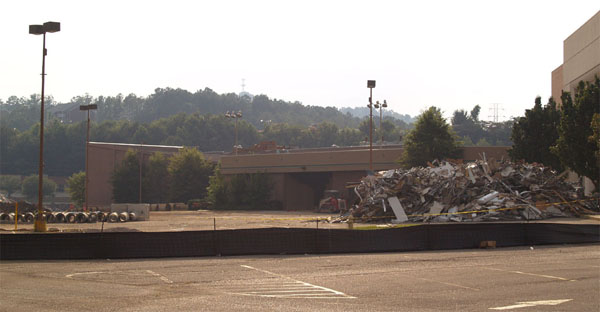 Looking toward the old theater from close to the middle of the Parisian building.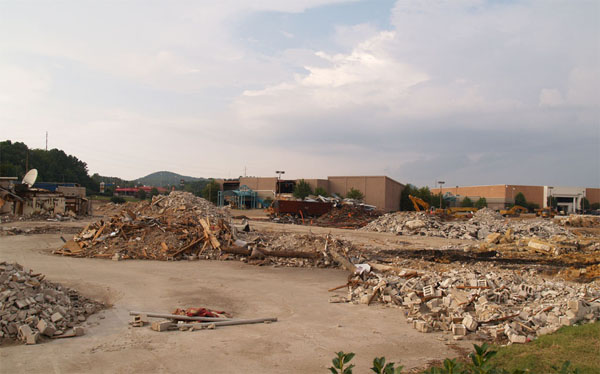 I don't know what's worse ... that I'm looking at a picture like this,
or the realization that it's just the beginning.
Back to "The End" | Onward to Photo Gallery #11!
Page updated 07/16/2006 -- 1054 PM EDT